EVGA 500B 500W Power Supply Review
By
Unboxing the power supply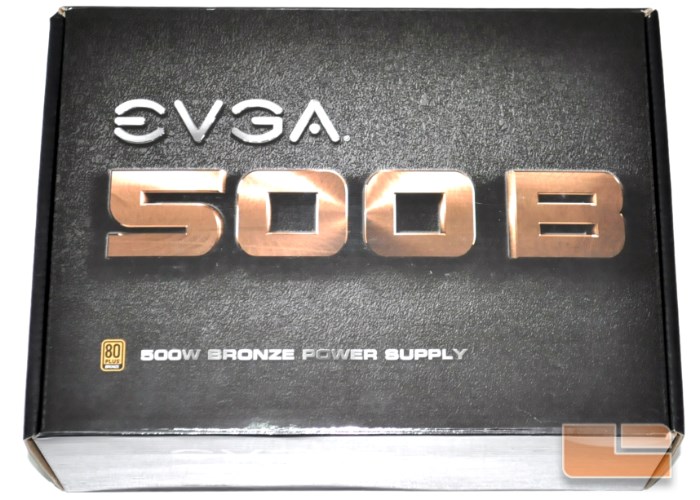 The box which the 500B is supplied in is sturdy and functional. The artistic theme is good, lacking however a good picture of the unit itself, which is not ideal for those browsing inside a physical shop.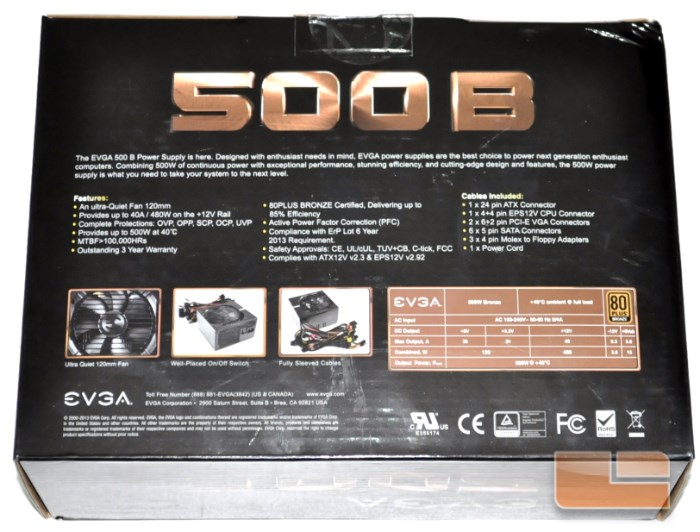 On the rear side of the box, one can find a few small pictures of the power supply, along with a thorough list of all its features and performance specifications. All information are in English only.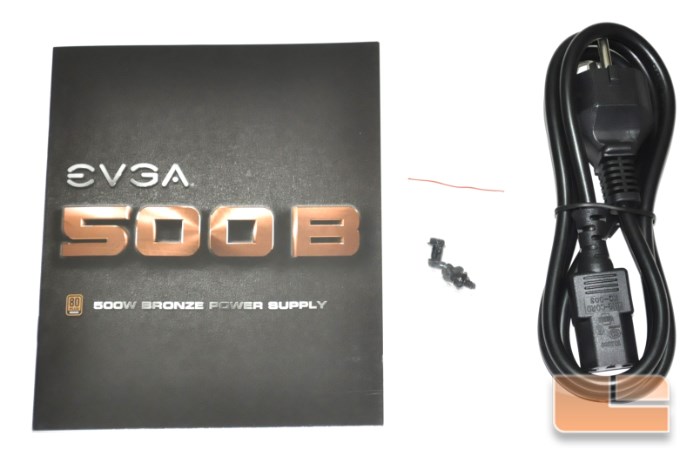 EVGA retails the 500B as a low-cost product and the bundle reflects that, as there is only a small manual, the AC power cable and four mounting screws.