ECS X79R-AX Black Series Motherboard Review
By
Retail Packaging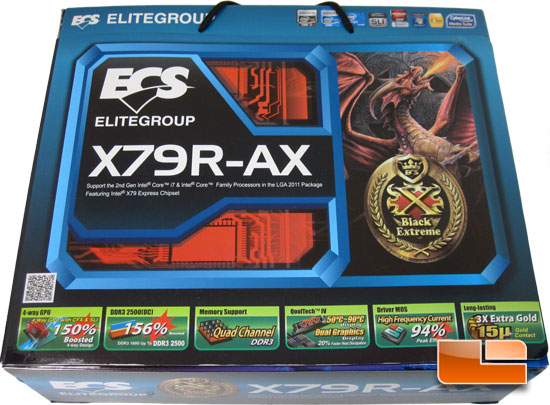 The retail packaging for the ECS X79R-AX is busy with information, but it's kept orderly and easy to read. Along the bottom of the retail packaging we can find some of the key features for the X79R-AX while along the top edge we can find some of the technologies that go into the board like NVIDIA SLI and AMD CrossFireX.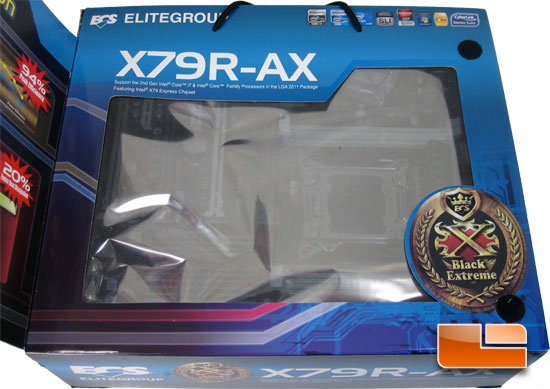 Like many of the motherboards that are coming out today, the retail packaging features a front cover that opens. Opening the front cover up reveals the product itself along with additional marketing text on the inside of the cover.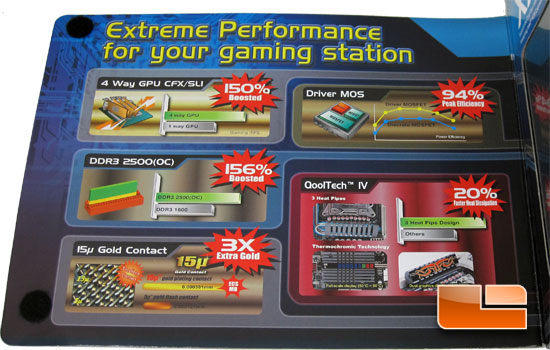 On the inside of the front cover we can see the additional marketing text.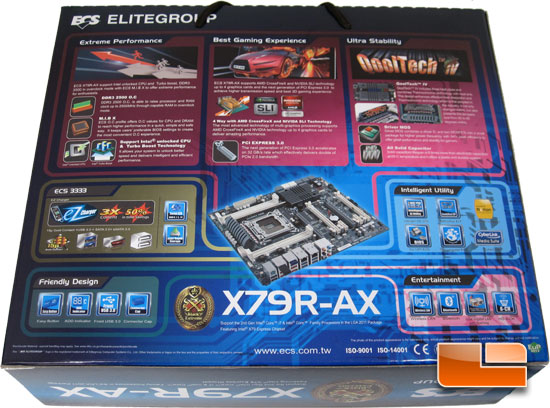 The back of the retail packaging gives us some details on the ECS X79R-AX Intel X79 motherboard.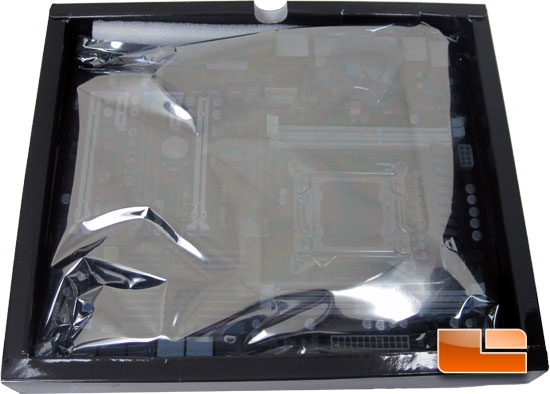 Once we start breaking down the retail packaging from the ECS X79R-AX Intel X79 motherboard we can see that it is well packaged inside an anti-static bag, an a cardboard shell to protect it during shipping.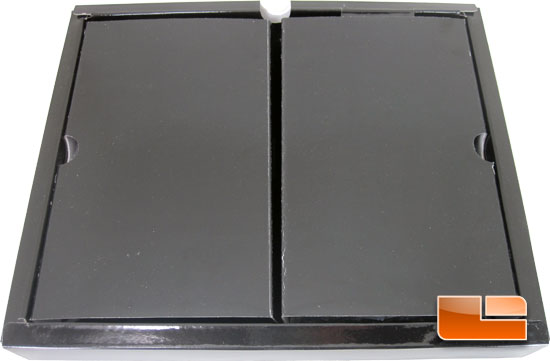 The accessory bundle that accompanies the ECS X79R-AX comes packaged in a separate box.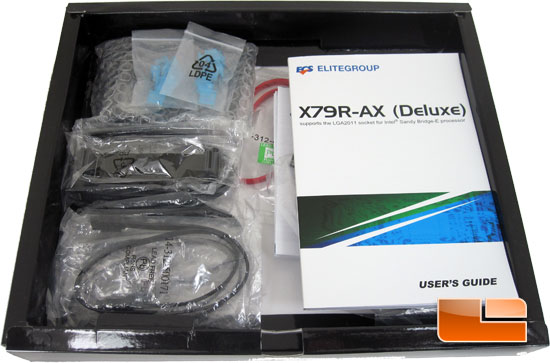 Opening up the accessory box we can see that it each piece is neatly packaged and secured inside the accessory box.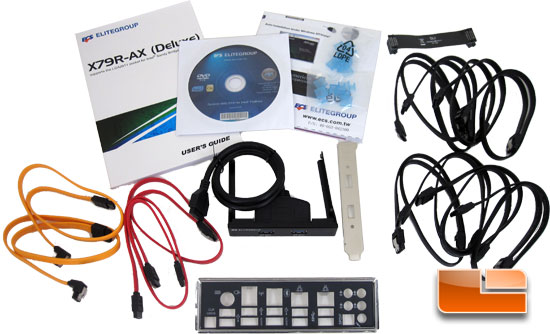 ECS has equipped the X79R-AX with 12 SATA cables, that is enough for each of the 12 SATA ports on the board. We also have the manual, installation guide, installation DVD, I/O panel, and SLI Bridge. We also have a front panel SuperSpeed USB 3.0 adapter which can be switched into an expansion bay cover. I did notice that the USB 3.0 front bay adapter is slightly tweaked out of position. This is exactly how it was pulled out of the packaging. It is manufactured from light gauge aluminum and would be very easy to bend back into place.