Deepcool Gamer Storm Dracula VGA Cooler Review
By
Temperature Testing Results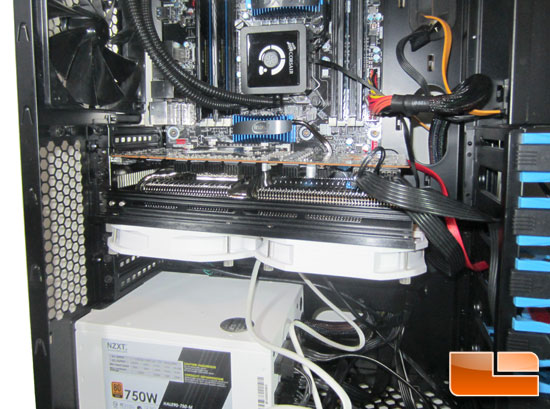 With the card safely installed into our test system we can finally take a look at some performance numbers.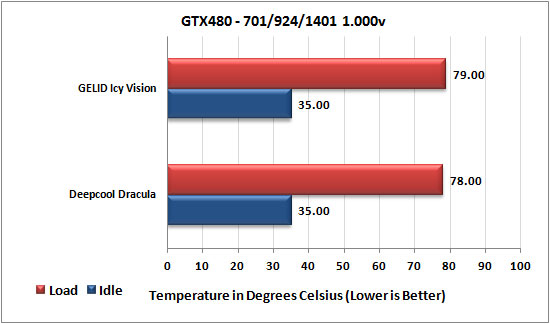 With the EVGA GeForce GTX 480 running at stock settings the Deepcool Dracula ran cooler than the GELID Icy Vision by a degree under load and identically at idle. The Dracula was a little quieter than the Icy Vision, but that's due to the difference in fans.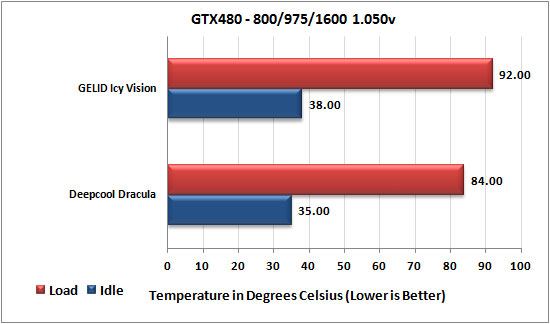 With the NVIDIA GeForce GTX 480 card overclocked a large temperature gap appeared between the two coolers. The Deepcool Dracula came in at 84*C, a full 8 degrees cooler than the Gelid Icy Vision. This is a significant performance improvement!