Deepcool Gamer Storm Dracula VGA Cooler Review
By
Installing into the case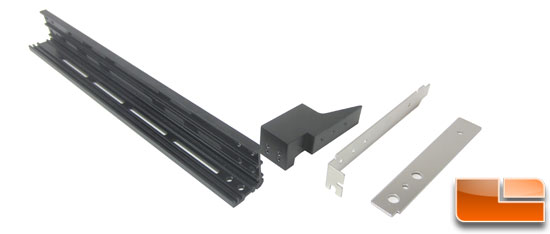 The fan mount consists of 4 parts. A two piece PCI bracket that sandwiches the rear of the case to take the weight. Attached to that is a mounting block, and fan mount rail. To the rail either four 120mm or three 140mm fans.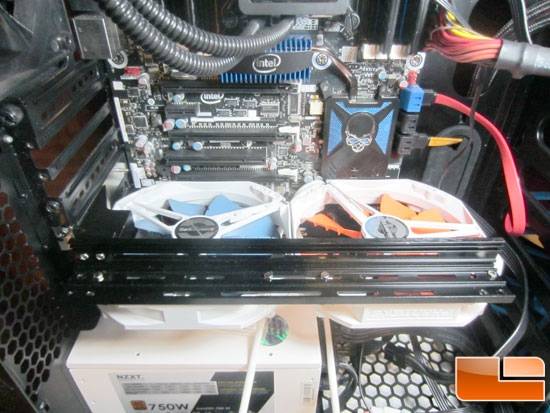 First install the bracket to the case, then install the video card. Then mount the fans to the rail, then fan/rail assembly to bracket. I used a pair of Phanteks PH-F140 premium 140mm fans on the Deepcool Dracula VGA cooler. These fans use use an Updraft Floating Balance (U.F.B) bearing and nine Maelstrom Vortex Booster (M.V.B) blades. Above is an image of just the fans installed into the case to show how close they are to the motherboard.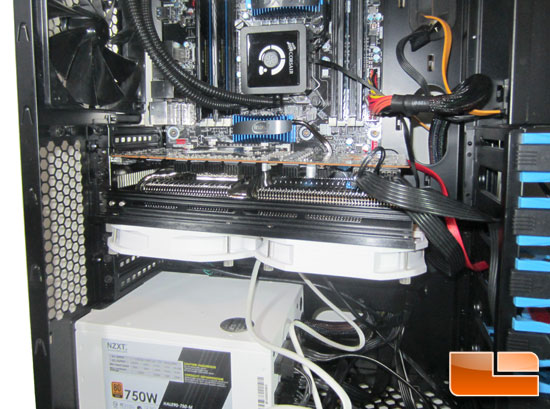 With everything mounted up the entire assembly takes up 4 slots of space. So SLI/Crossfire is not an option with the Dracula.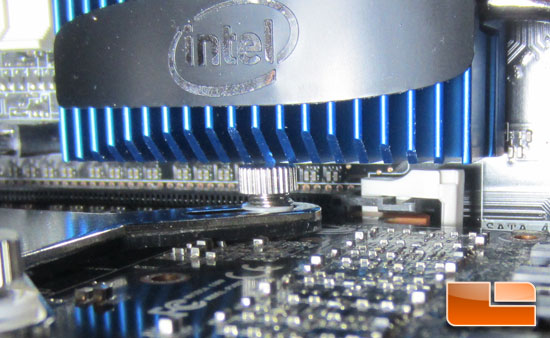 I also noticed that the one of the thumbscrews for the mounting system was hitting the heatsink on the Intel DX78SO motherboard I use. This could be an issue with some users and if there is a large heatsinks on the board.