DDR4 Memory Scaling on AMD AM4 Platform – The Best Memory Kit For AMD Ryzen CPUs
By
What Happens When All Slots Are Populated on X370
When you load up all four slots on the MSI X370 XPower Gaming Titanium motherboard bad things happen. For starters using our Corsair Vengeance LPX 8GB DDR4 4000MHz memory modules that are single-rank with Samsung Rev-B dies we were only able to get the system to boot and load Windows 10 at 2133 MHz. If you try higher than that the system would fail to successfully post let along start to load Windows.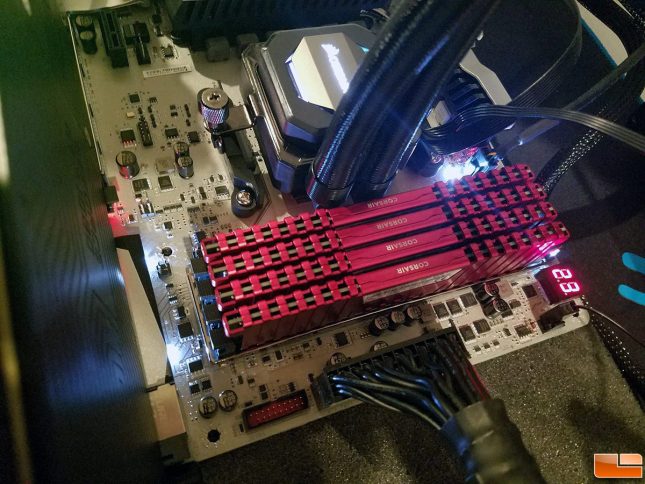 This is certainly disappointing after being able to run 3200MHz just fine with just two of these matched modules.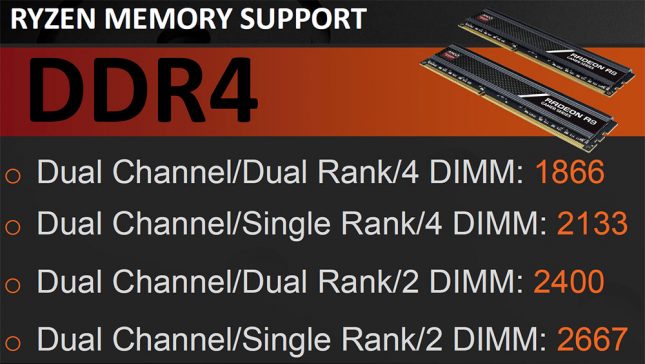 AMD wasn't lying when they said 4 DIMM performance with single-rank (single-sided) modules would be limited to 2133 MHz.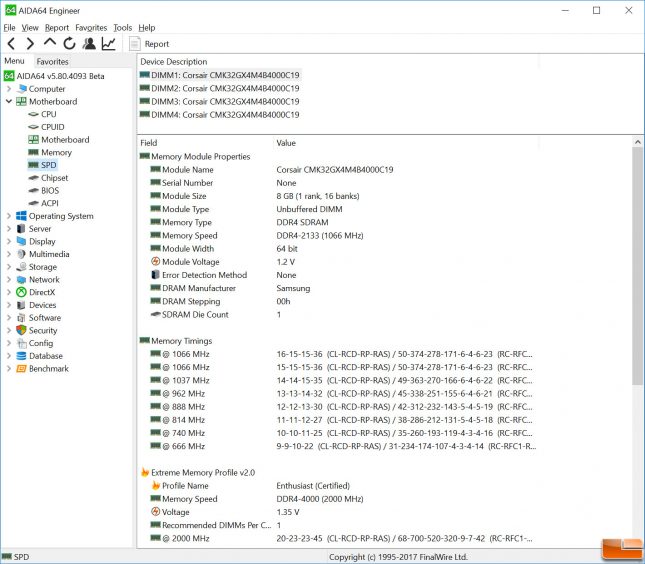 Our AIDA64 performance at 2133 MHz with all 4 DIMMs populated was also lower than expected.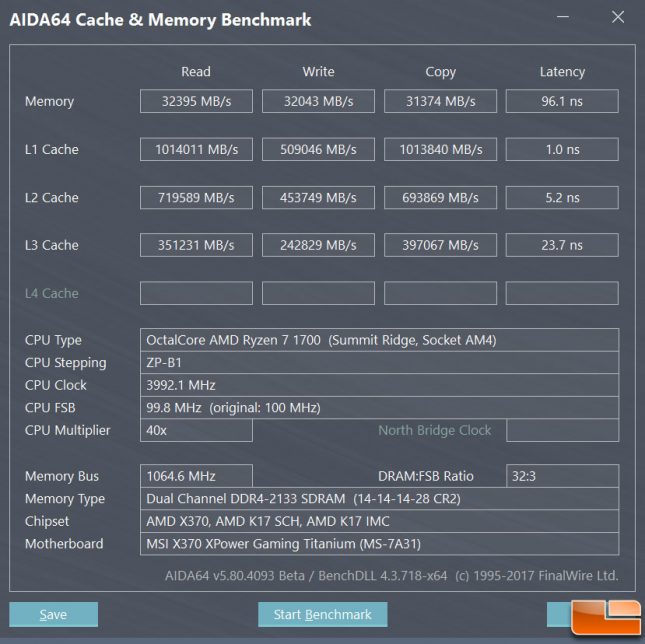 Performance was down by 300-600 MB/s on the read and write tests versus 2 DIMM performance and the latency was just a touch higher at 96.1 ns versus 95.4 ns. Not a good sign for the AMD Ryzen platform that 4 DIMM performance is so poor. Hopefully they can improve it a bit with UEFI updates.