Crucial BX300 480GB SSD Review
By
Final Thoughts & Conclusions
The Crucial BX300 is hands down a better drive than the Crucial BX200 and makes for a more competitive drive for the budget SSD market. The main reason we saw such a dramatic improvement over the BX200 series is due to the fact that Crucial ditched the TLC NAND they used on the BX200 series and moved over to Micron's 3D MLC NAND. This makes a world of difference and you need to have a solid product as the value SSD market is flooded with drives.
Crucial BX300 3D NAND SATA SSD Pricing
The problem with the Crucial BX300 is currently it's price point. The Crucial BX300 series is priced below $0.50 per GB with the 480GB drive coming in at $0.30 per GB, but this is still too high. The Crucial BX300 series came out in August 2017 and since then the Crucial MX500 series was released. The kicker here is that the MX500 series was faster in almost all of our benchmarks yet it uses Micron's latest 64-layer 3D TLC NAND Flash. The Crucial MX500 500GB drive is priced at $134.99 shipped, so you have the mainstream product using TLC NAND and priced lower than the budget product that is using MLC NAND. This is rather strange as the MX500 series has a longer 5-year warranty along with enterprise features like RAIN, Exclusive Data Defense, full hardware encryption and the latest power loss technology.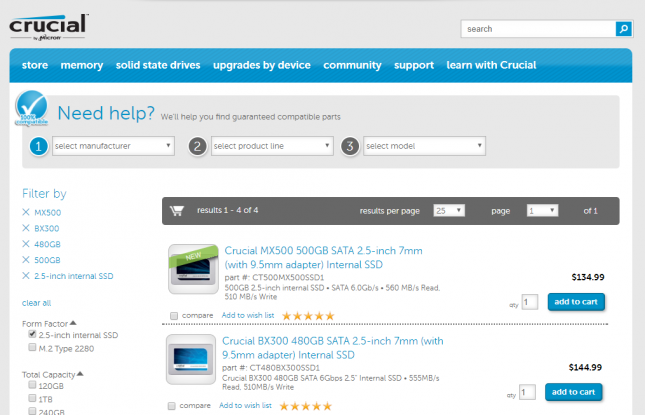 At the end of the day the Crucial BX300 proved to be a solid drive and should be of interest to those wanting 3D MLC NAND and don't need full hardware encryption. It also comes with a robust toolbox, data migration/cloning software and a 9.5mm spacer should any of that ever be needed. That said, the new Crucial MX500 series looks to offer the best bang for the buck right now and we'll have a full review on that series in the near future.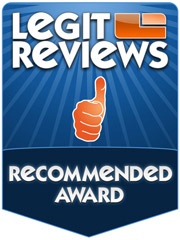 Legit Bottom Line: The Crucial BX300 480GB Drive is hands down better than the Crucial BX200 480GB drive that we previously reviewed, but costs more than the Crucial MX500 500GB drive and has less features.