Corsair VOID Surround Gaming Headset Review
By
Final Thoughts and Conclusion
Corsair's last analog gaming headset was the Vengeance 1400 released years back, a product we reviewed with disappointment. It was uncomfortable to wear as a result of its heavy weight and high clamping force and the sound quality was underwhelming for this price of that headset at that time. Then, the 2100 was Corsair's good headset and the 1400 and 1500 were just bad. Today, customer quality expectations are much higher and an increasingly crowded and unforgiving market has produced some very serious competition. Corsair already surprised us with the Corsair VOID Wireless which delivered on pretty much every front while not being a product of complacency as was the case with their Corsair Gaming H2100 wireless, a simple recolor of their Vengeance 2100. The midrange VOID Surround is a dramatic improvement over the 1400 and the 1500 without repeating the mistake of being so much inferior to the high-end siblings.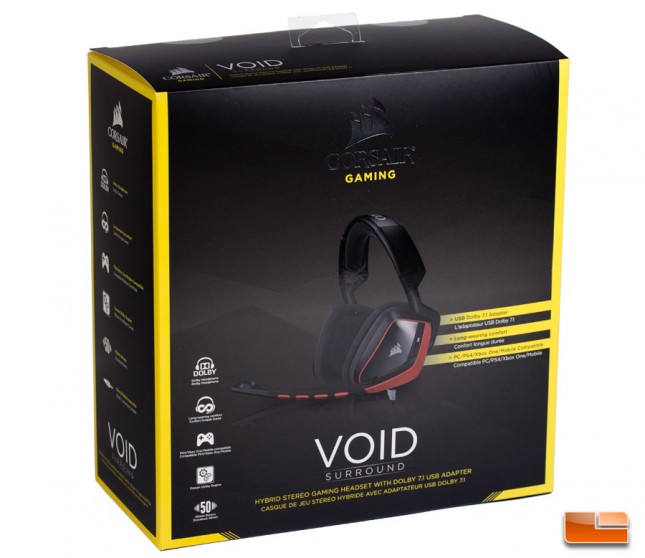 The VOID Surround is the most appropriate successor to Corsair's H1500 USB headset as it eschews the RGB lighting found on the VOID RGB. The standalone USB dongle is an interesting new feature and improvement over the H1500 as it makes the VOID Surround compatible with any device with a 3.5mm analog jack. What was surprising was the USB dongle was a capable audio output device on its own right. Its own 3.5mm analog connectivity makes it compatible with just about any analog headphone allowing us to test the dongle independently of the VOID headset. The result was astounding considering the $10 of the VOID Surround over the VOID Stereo. Bass was powerful and well bodied, something typically lacking from motherboard and laptop audio. It's certainly something that Corsair can work into a standalone PC sound card.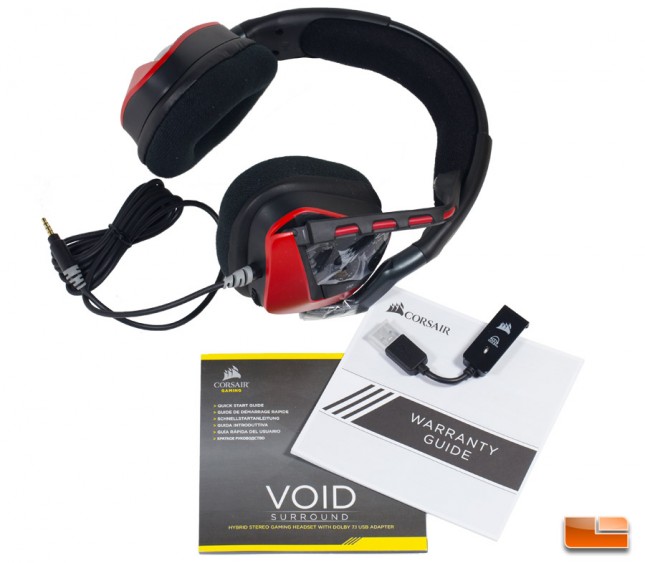 Corsair has made it clear to us that the VOID Surround uses the same headset design as all the other VOID products and so much of what has been noted with our VOID RGB Wireless review applies here. The headset is comfortable thanks to a lightweight aluminum headband, cloth padding, and shaped earcups that cut down on material weight. Two swivel joints for each earcup make them fully articulate even allowing the headset to be spread flat. Sound quality is good with consistent clarity across the entire frequency range. The bass heavy character may require tweaking with an equalizer such as the one included in the CUE software.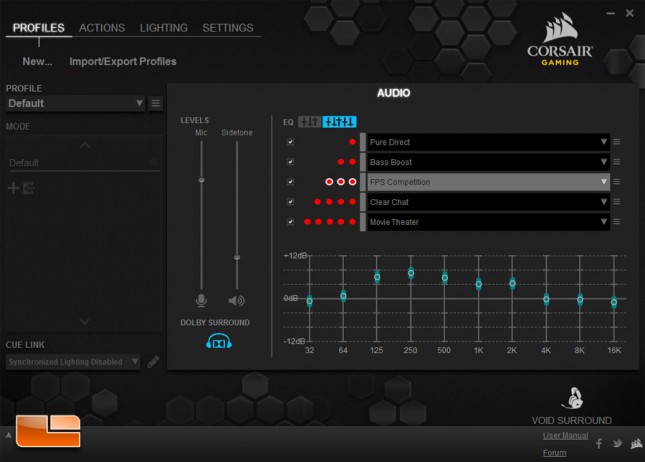 Newegg has the Corsair VOID Surround on sale right now for $59.99 with free shipping. All things considered, that's a great deal for a comfortable mid-range gaming headset. The USB dongle is especially added value if you otherwise would be outputting audio directly from the motherboard or laptop. The VOID Surround easily gets our recommendation for a gaming headset in the $50-70 price range.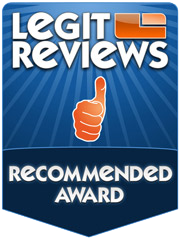 Legit Bottom Line: The Corsair VOID Surround takes an already good sounding and comfortable headset design and bundles a surprisingly capable USB dongle.