Corsair VOID RGB Wireless 7.1 Gaming Headset Review
By
Corsair VOID RGB Wireless 7.1 Gaming Headset – A Closer Look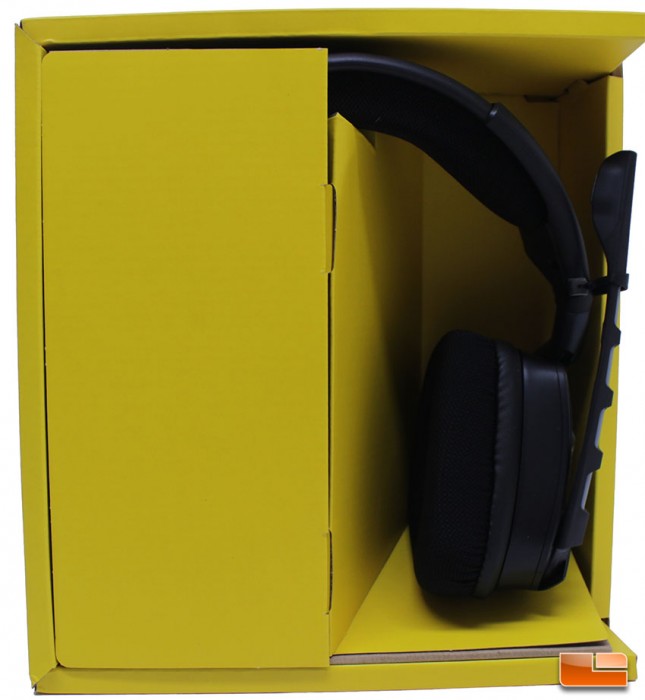 Corsair packages the VOID RGB Wireless 7.1 very nicely to ensure it holds it shape and doesn't get damaged in transit. The headset is sealed within this yellow box, with the microphone held to the base with a rubber holder that is easily removable.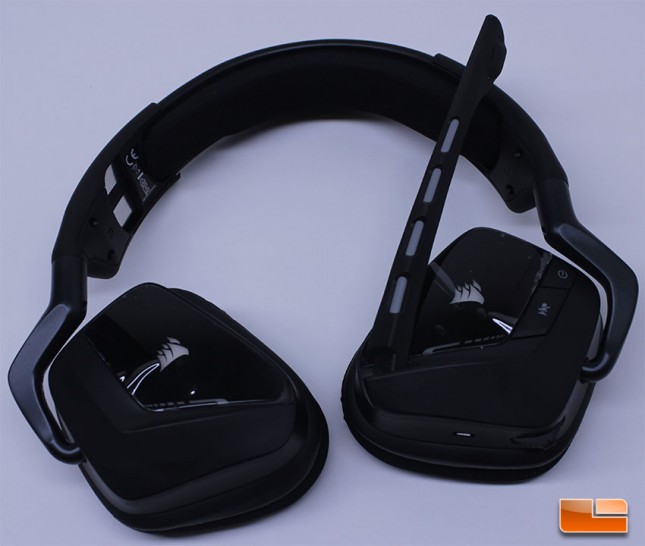 Corsair has designed the VOID RGB Wireless 7.1 to be light and compact, yet sturdy. The headset uses a closed-back, circumaural set of cups which will keep noise leakage to a minimum, but reduce the overall sound stage. Given that this is a gaming headset first and foremost, a closed-back design is going to be favorable over an open-back design that lets sounds in and out. Corsair has covered the external logos, which contain LED's, with a plastic film to avoid them being scratched during shipping.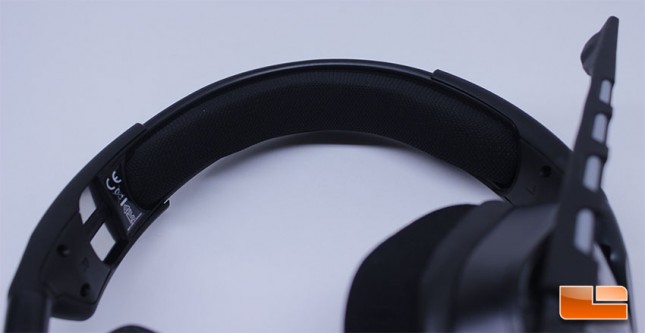 The upper band of the VOID RGB Wireless 7.1 has a memory foam pad covered in a black microfiber cover that has a smooth feel to it. This pad should allow for comfortable use over long gaming sessions, though I've experienced that pads of this type start to wear out and lose their bounce-back after time. The headset features several points of adjustment so that the height of the top band can be adjusted for an optimal fit.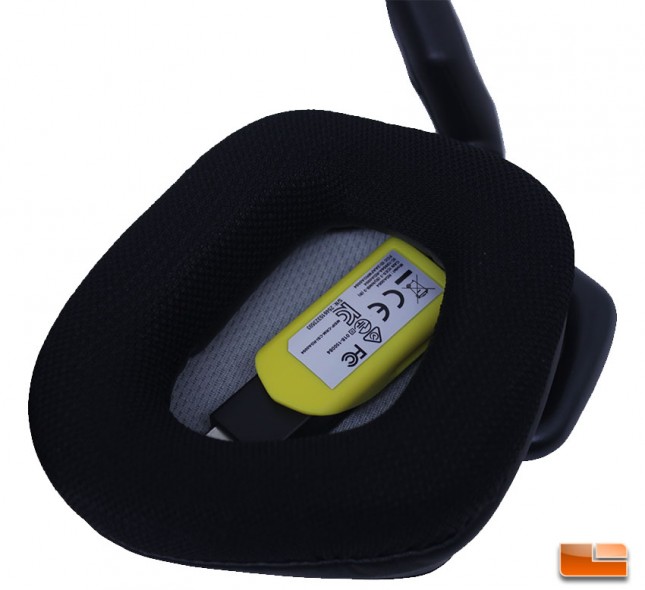 The ear cups on the VOID RGB Wireless 7.1 are covered in a similar memory foam as the top band. Rather than being a circular or even square design, as seen on other gaming headsets, the VOID RGB Wireless 7.1 has ear cups that are in the shape of an ear. These cups are supposed to encapsulate the ear completely and rest on the head surrounding your ear, but due to their size, they are going to rest on part of the ear for some users. These ear cups are replaceable and if they wear out over time you can buy new ones from Corsair, though Corsair would cover premature wear within the warranty period. Since these earcups are replaceable, perhaps Corsair can offer them in a larger size as an upgrade option? Corsair ships the VOID RGB Wireless 7.1 with the USB dongle in one of the ear cups, as pictured.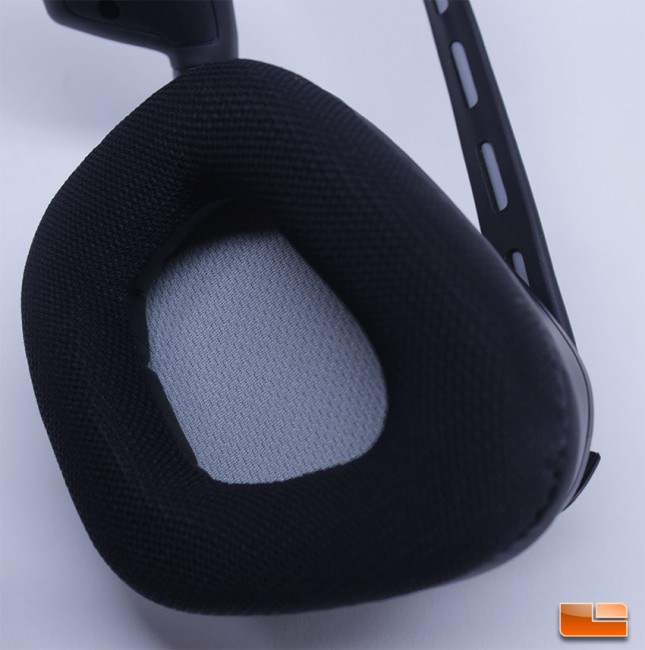 The VOID RGB features 50mm Neodymium drivers, which are capable of producing quality sound and perform virtual surround functions well. Corsair has used this type of driver on previous headsets and have often marketed and explained the virtues of 50mm drivers, going with a 50mm driver on their original headset, the HS1.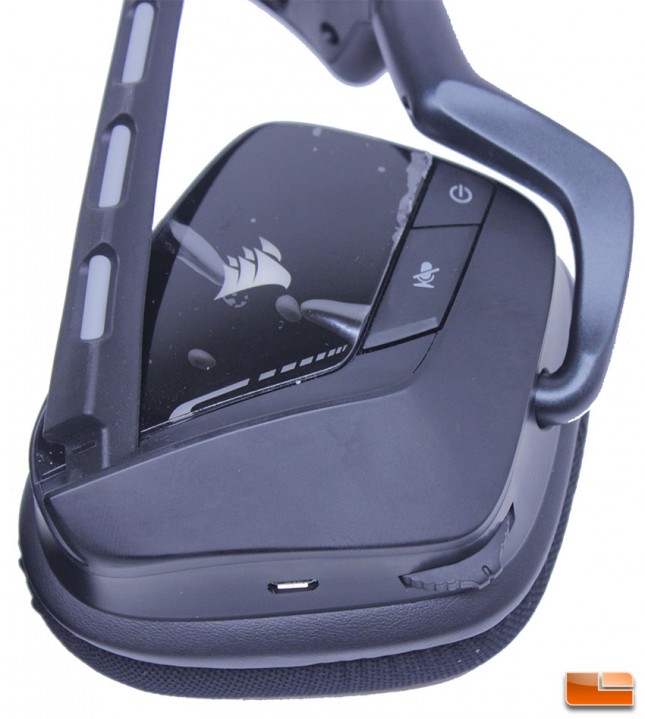 The microphone-side earcup features a power button and mute button for the microphone. Unfortunately, these buttons are close to each other, so it would be easy to push the wrong button before becoming completely familiar with the placement of these buttons.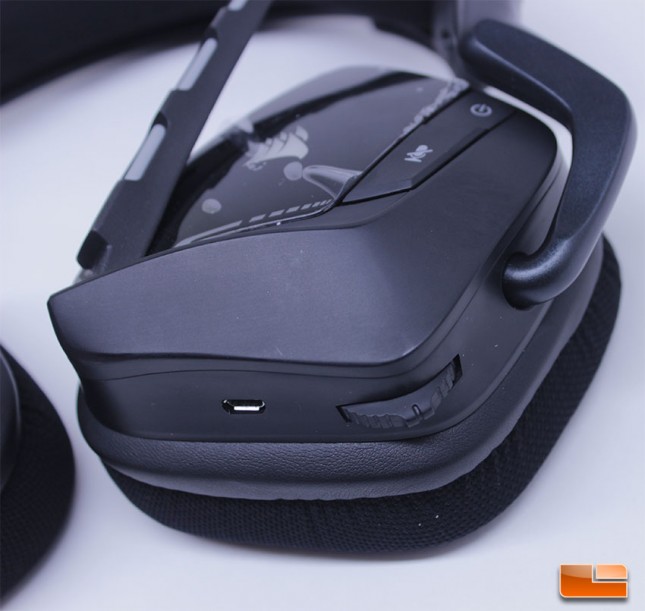 The rocker switch is for volume control and is placed very well and can easily be found during gaming sessions. Pressing the rocker switch inward for a short duration will switch through the different EQ profiles stored in CUE. Holding down this rocker switch will toggle Dolby Surround on and off. It's a very functional rocker switch that allows for users to do a lot of changes on the fly without the need of doing any software adjustments. The VOID charges via the micro USB port on the bottom of the earcup that is by the volume rocker switch. Despite the unit being able to connect to a PC for charging purposes, you must have the USB dongle present in order to use the VOID RGB 7.1 Wireless, as the USB port is merely for charging and firmware upgrades, while the dongle contains hardware to process sound, in addition to being a wireless transmitter.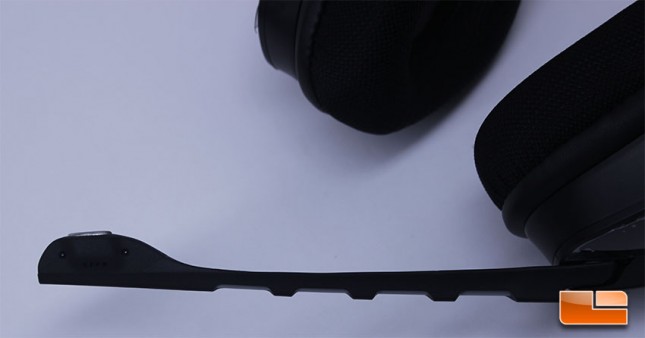 The microphone on the VOID RGB is not flexible, so you cannot position the microphone closer to your mouth for optimal sound pick up, it is stuck in one position. Users can opt to retract the microphone completely, should they not be using it.
Update:
Corsair has notified us that while it is not obvious and they don't specify that it's possible in their marketing literature, the microphone can be bent for optimal pick up. This link explains in detail how to bend the microphone for optimal placement:
http://forum.corsair.com/v3/showthread.php?t=149607
Our initial confusion came from there not being any literature on this and when initially attempting to bend the mic, we felt that the bending was not natural and that we could possibly damage the microphone. Most bendable microphones have a defined, bendable cord or cable, while the Void doesn't seem like it is able to naturally bend. We also spoke with other reviewers who noted the non-bendable nature of the microphone, so we feel this functionality is not obvious and Corsair should point it out, as it's a non-traditional microphone. People leaving reviews on Newegg and Amazon also are having similar issues with microphone placement, so this info can help them immensely.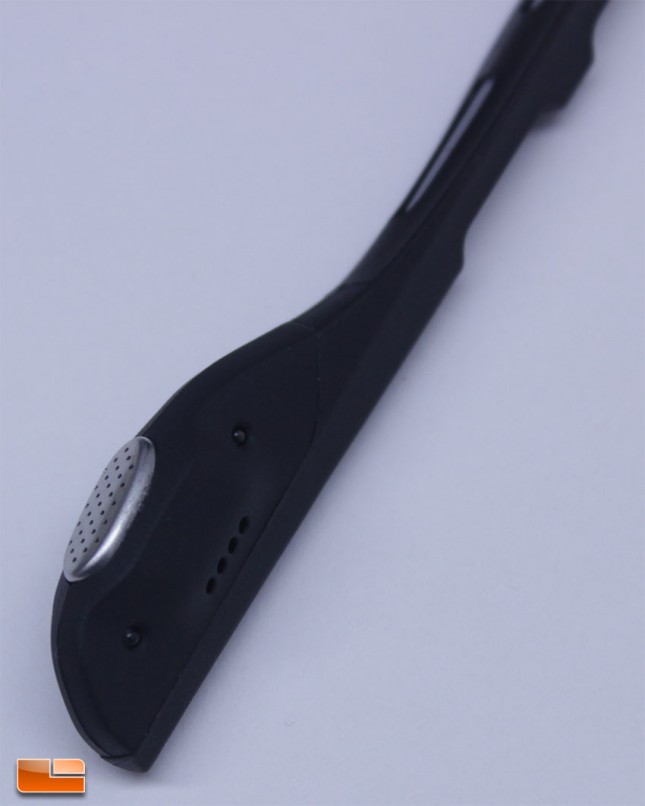 The microphone on the VOID RGB Wireless 7.1 comes with a feature known as InfoMic, which essentially is two LED's that tell you the current microphone and battery life status of the headset. For example, if LED1 is off, it means the microphone is on, while if it is lit up red, the microphone has been muted. A red pulse on LED2 means there is less than 10% battery life. Seeing the end of the microphone isn't going to be easily done while you're wearing it, so what I recommend is holding your hand up next to the LED's and then you can see the reflection to see the mode you're in. I feel that the InfoMic is of limited functionality and that it won't be used by most gamers, but it's inclusion is certainly welcome and it's a feature unique to the VOID RGB Wireless 7.1 headset. The microphone is not flexible, likely due to the circuitry used for the InfoMic functionality, so the trade-off here is questionable.