Corsair Vengeance K90 & M90 MMO/RTS Keyboard and Mouse Review
By
Unboxing the Corsair Vengeance K90 Keyboard and M90 Mouse
The retail packaging for both the K90 keyboard and M90 mouse are what you would expect from Corsair with very colorful graphics.
Corsair used the colors blue, black, and yellow to distinguish between the Vengeance K90 / M90 MMO, RTS keyboard and mouse and red for the K60 / M60 FPS keyboard and mouse combination.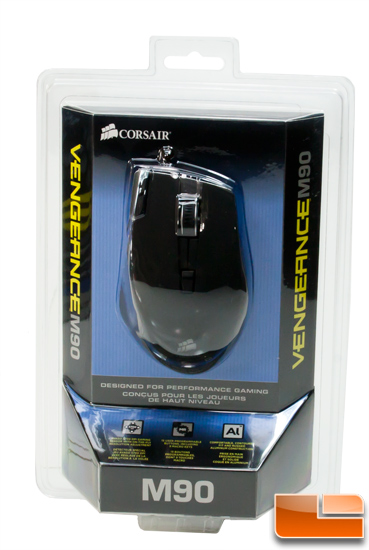 The Vengeance M90 mouse comes in a plastic clam shell with more blue themed graphics and a few marketing blurbs.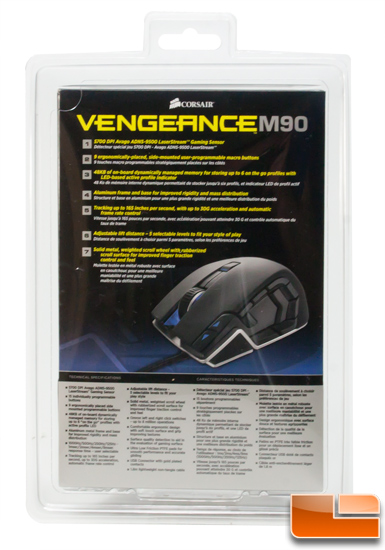 The back of the Corsair Vengeance M90 mouse package highlights some of the features of the mouse and has more marketing text in several languages.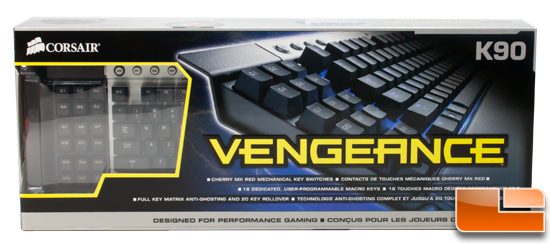 The front of the Vengeance K90 keyboard box shows the keyboard with the blue back lighting turned on and a clear window showing off the 18 programmable macro keys. The box also has marketing text highlighting some of the key features.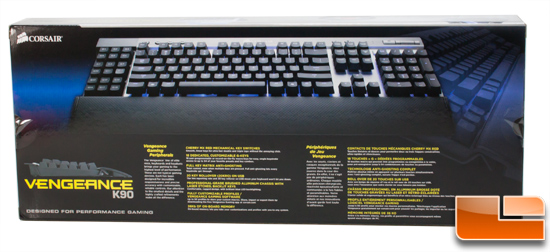 The back of the K90 provides even more marketing text and a front on image of the keyboard with the wrist rest installed.

The keyboard is housed in a plastic crate to protect it from bouncing around.