Corsair Spec-04 Tempered Glass Mid-Tower Case Review
By
Final Thoughts and Conclusion
With any piece of hardware built for a "budget" build, I immediately begin to question its build quality. I found the Spec-04 Tempered Glass to be worthy of Corsair's name. Corsair has a reputation of building hardware that meets and exceeds the users expectations. While it is a basic case, it does check off all the necessary features and quality checks to make it a good foundation for a budget build. It supports the latest graphics cards up to 370mm in length, and if you use a CPU air cooler it can be up to 150mm in height.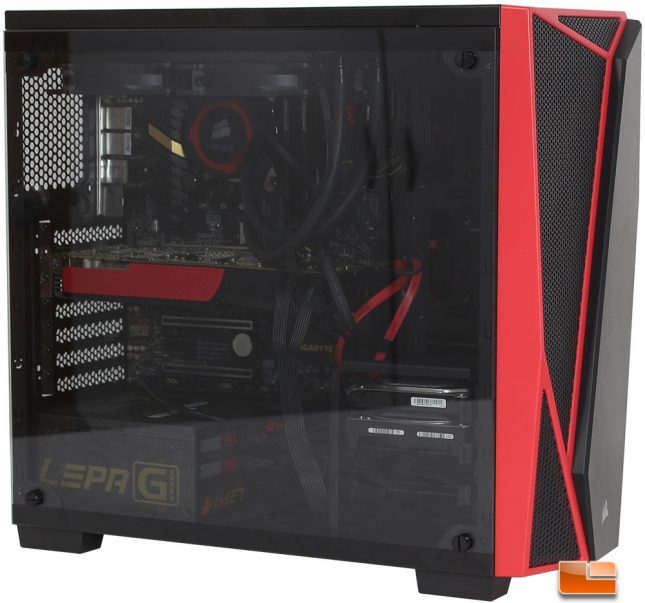 One thing I quickly noticed is that the front I/O cluster is on the back side of the case, while there is technically nothing wrong with this, it feels as if it is on the wrong side. With a tempered glass panel, most users will probably want to be able to see inside their case, which places the front I/O on the other side. This is only my personal opinion, but it's something you should consider when looking at purchasing the Spec-04. While I'm talking about the front I/O cluster, there is a USB 3.1 Gen 1 Type-A and a USB 2.0 Type-A port, I would have preferred to have two USB 3.1 Gen 1 Type-A ports, internal headers are designed to support two ports, so this makes more sense.
If you are looking at wanting to hide your power supply, Corsair does not include a power supply cover with the Spec-04 Tempered Glass; keep in mind this is a budget minded case. Including a power supply cover would increase the price, at which time they start getting into a higher price point for cases.
For a basic case, the Spec-04 Tempered Glass edition meets all the current standards in what people are looking for in a computer case. For anybody purchasing this case, I would recommend they look at purchasing at least one addition fan for an exhaust; additional fans would be helpful if you find that you are running up against the thermal limitations of the system. This of course increases the overall price of the case from its base retail price of $59.99 shipped. If you don't care about the tempered glass you can pick up the original Spec-04 for as little as $48.16 shipped!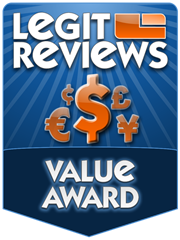 Legit Bottom Line: The Spec-04 Tempered Glass is a fine representation of a budget minded case it has the latest enthusiast grade features and is built to Corsairs demanding specifications, making it a high quality computer case.