Corsair Obsidian 750D Full Tower Case Review
By
Corsair Obsidian 750D Final Thoughts and Conclusion
Taking design queues from its smaller and larger siblings, the 750D fills the gap and presents itself as a full tower chassis. What I always liked about full tower cases is the amount of room that you receive with them. The Obsidian 750D absolutely did not fail to deliver in this department and made working with it a very pleasant experience.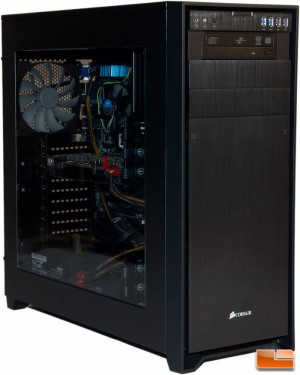 On the outside of the case, Corsair opted to keep the 750D on a minimalistic design and did a great job with it. I always love black cases, so it youre looking for another color, you wont find it here. The side window that is featured on this case is nice and large and done right. You better make sure that your install is clean, otherwise your friends will be able to easily see the disaster inside!
Inside the 750D we found large amounts of room to work with, lots of strategically placed wire pass-thru points, and a bit of customization. The ability to move the hard drive bays around or out altogether is a great idea and Im very fond of this feature. The cooling potential inside this case is huge. Its not every day that you run into a case that supports 360mm radiators. I know for the case that I bought years ago, I ended up having to modify my case to accept my 360mm radiator, and if this case were around then, I would have picked it up in a heartbeat!
The Obsidian 750D will set you back $159.99 shipped on Amazon currently, but I've seen it as low as $129.99 after rebate on Newegg, making this a very aggressive price point for a full tower chassis. You get so much with this case and at a great price point. Included is a cool two year warranty if you have any issues with this case.
There werent too many flaws with this case, which Im happy about. Starting on the outside, I would have liked to see a slightly better design with the filter up top. The edges are not smooth at all and will at least scratch you. It also would have been nicer to see this filter be a little easier to remove. The 5.25 bays look great with nothing in them, but they look odd with a drive in place because the drive doesnt sit flush with where the filler was.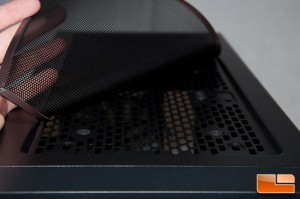 On the inside of the case, the only problem that I had was with the location of the SSD brackets on the backside. I think it was a good try by Corsair to integrate these here, but it feels like some thought is still needed here because they got in the way of my 3.5 HDD. I would have to say that theyre almost perfect, though. For the price that this case is, it also would have been nice to see a rubber lining where the PSU sits to prevent vibration.
All-in-all, this case gets a thumbs up from me and I wouldnt hesitate to recommend it to someone.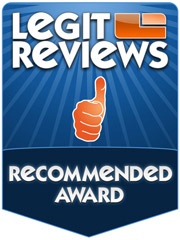 Legit Bottom Line: Corsairs Obsidian 750D is not only a fantastic case to work with and looks great, but it also has an awesome price point for what you get. The flaws observed are quite minor and can be easily overlooked.