Corsair Obsidian 750D Full Tower Case Review
By
Corsair Obsidian 750D Packaging & Unboxing
We all hope that manufacturers pack the contents of our purchase inside something very protective, to help ensure shippers dont damage the goods during transit, when purchasing online. Sometimes theyre packed quite well but still manage to get damaged in transit. Lets take a quick look at the packaging the Corsair Obsidian 750D has to offer.
Starting off with the front of the packaging, we notice that Corsair kept the packaging very simple and not flashy. This is one step to keeping the cost down for the consumer. On the front we see a drawing of the 750D, a statement about the case by Corsair, and a few of the features.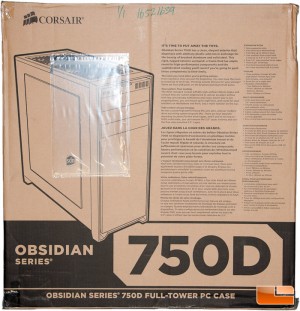 The sides show you identical information, but in different languages. Youll find even more technical specifications here.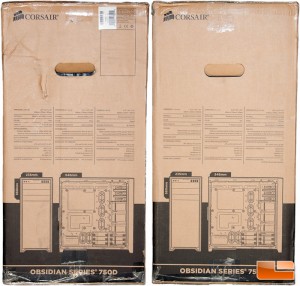 The rear of the box gives you an exploded diagram drawing of the 750D and all of the information that you found on the front in other languages.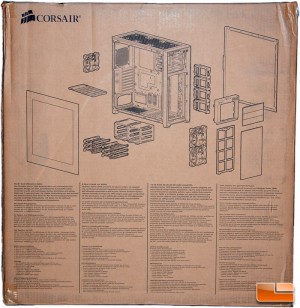 Cracking the top of the box, we find that Corsair put some nice thick Styrofoam blocks and a bag around the case.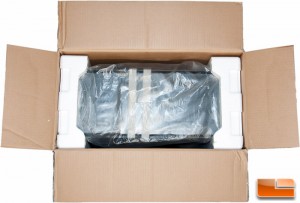 Heres another view with the case out of the box.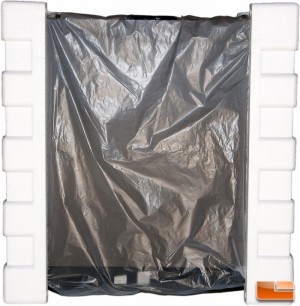 Pulling off the Styrofoam blocks and the bag, well find some more protection of fragile parts. The front brushed aluminum panels have a plastic film over them, as does the side window.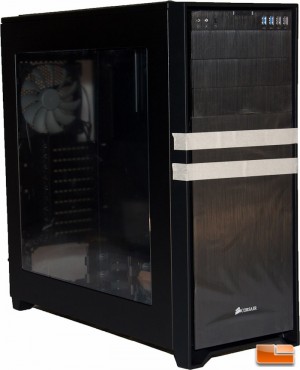 Also included inside the packaging is the installation guide and all the hardware you need to install your motherboard and components.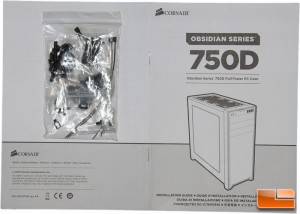 This wraps up the packaging and unboxing portion of this review, so lets move on and see what the exterior has to offer.