Corsair iCUE Nexus Companion Touch Screen Review
By
Corsair iCUE Nexus close-up
The NEXUS is constructed of high-quality plastic and seems to be quite strong. Being that it is constructed very well, it provides some peace of mind knowing that it can take some abuse if it was on the receiving end of some misfortunes of potentially getting knocked around a bit. However, you should refrain dropping it as it may crack. I didn't feel it necessary to test its structural integrity as I assume it won't be taking much abuse from customer aside from young-lings that may reach for it from time to time.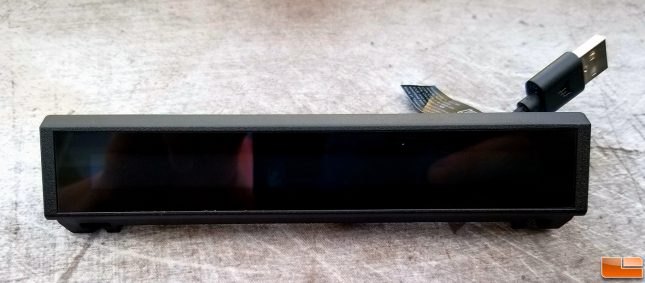 Another nice feature is that the USB cables are USB 2.0 and are braided adding extra strength to help prevent damages to the cables and adding additional protection.
Using the views above, we can see the USB pass-through port for when you use the device mounted in the stand-alone housing mount. The connector can be slightly difficult to connect if you have larger than average fingers but with a little patience you can get it connected without damaging the cable or port.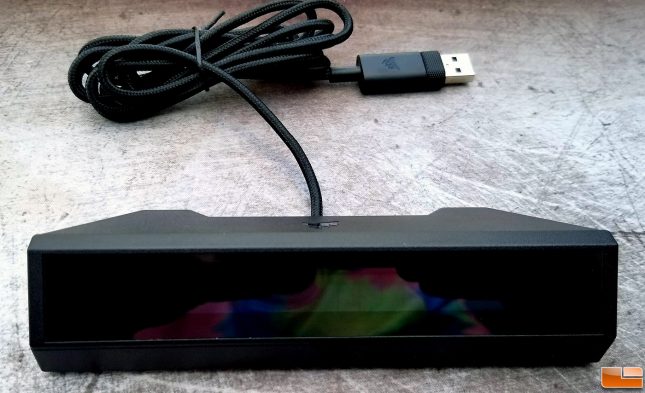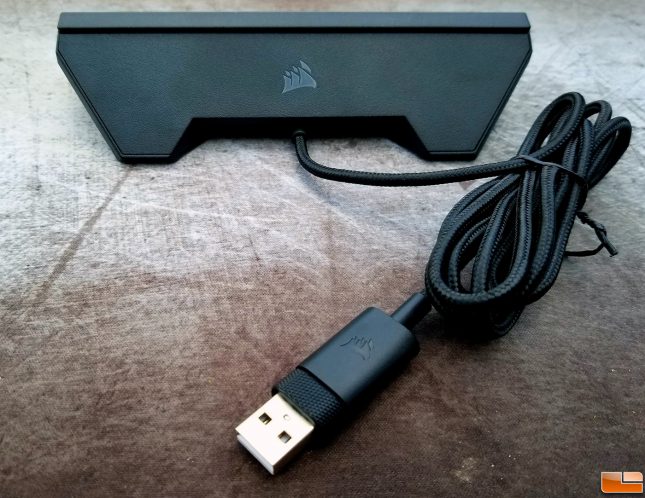 When the NEXUS is mounted in its provided housing mount, it does fit inside quite nicely. The device doesn't wiggle or rattle when mounted this way. So, if you're a person that has a nice sound system attached to your rig than you won't have to worry much about vibrations shaking the device out of its housing. The housing also has rubber on the bottom side to prevent it from sliding around easily which I can appreciate because that means Corsair actually thought of the little things when producing this product.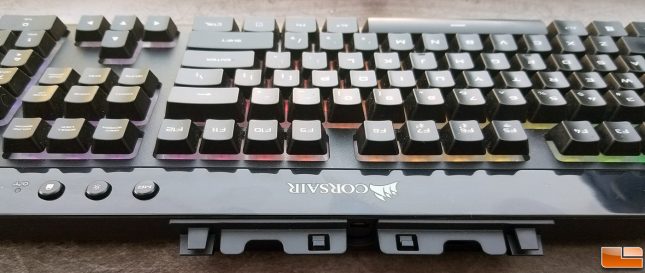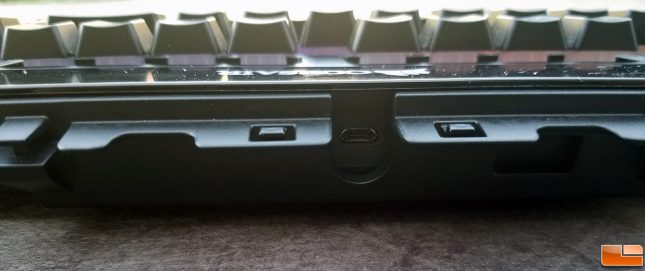 The NEXUS includes keyboard mounts for that Corsair state that are for the K70 and K95 versions of their keyboards. However, as we have shown in the images above which is a K57 Wireless RGB, you can indeed mount the NEXUS to both the K55 and K57 as they're essentially the same keyboard on the outside as their difference comes from within the internals. The mounts do include a double sided super adhesive strip so the device won't from off the keyboard and they're very simple to attach with minimal error.
When the device is mounted to the keyboard in the examples above, we can see that it fits perfectly along the edge of the keyboard allowing the device to be free from looking out-of-place or like it doesn't belong there. I'm sure we can all agree that if you didn't know any better, most people will likely assume the NEXUS actually came with the keyboard rather than it being an addition to it. The device does seem to look and feel in its natural position when attached to the keyboard rather than in the housing unit, providing more eye candy to your RGB keyboard.