Corsair AX1200i 1200W Power Supply Review
By
Corsair AX1200i Power Supply Conclusion
When it comes to performance, there
is not much left to say when the numbers speak for themselves. The performance
of the AX1200i is absolutely outstanding, particularly the electrical
performance which is most likely setting the world's standards. It is nothing
short of astounding to see a single 100.4A voltage rail holding a regulation of
less than 1% and a ripple of less than 20mV, all combined with an efficiency of
over 93%. It also is a very quiet running unit and will even stop its fan
entirely if the conditions allow it. Note however that the fan speed control is
based on an algorithm which takes account of several variables, including the
ambient and operating temperatures, as well as the load level of the unit. As
much as likely it is for the fan not to start at all if the ambient
temperatures are low, it also is for the fan to start almost immediately if the
ambient temperature is too high, as for example inside a crowded case operating
in a tropical climate. Finally, remember that you can actually program your own
cooling profile through Corsair's Link.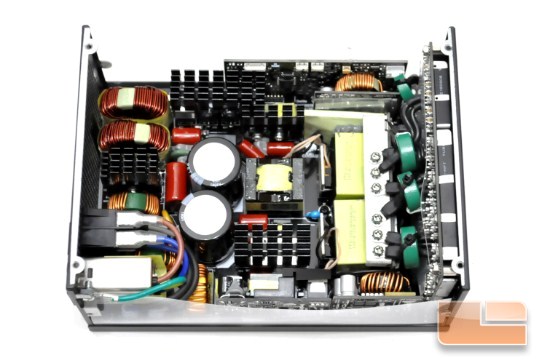 Corsair's Link is certainly an
innovative feature, quite useful for adept users and experienced enthusiasts,
which will certainly applause the ability to have full control over their
hardware with a few mouse button clicks. In its current version, the Link
offers virtually endless monitoring capabilities from all of the system's
devices (CPU temperature, fan speeds, etc.), allows the user to tweak the
cooling profiles of the power supply, even create virtual OCP rails on the
connected equipment. Corsair currently offers more parts which support the Link
interface, such as RAM modules which offer real-time monitoring of their temperature
and activity through the same piece of software. In time we will likely see
more devices with the ability to connect on the Link interface, giving
enthusiasts more and more flexible control over their hardware components.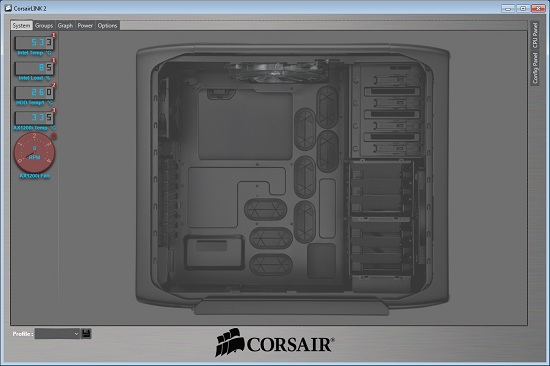 As expected from Corsair's best
series, the quality of the AX1200i is immaculate, with Flextronics literally
teaching other OEMs how a power supply is supposed to be made. If there was any
room for doubt, it is washed away by Corsair's 7 years long warranty.
Professionals and enthusiasts would most likely possess more than 3 systems
within that time frame and their PSU would still be under warranty.
Considering all of the above, the
Corsair AX1200i can be certainly classified as a nearly perfect product. Why
nearly perfect and not plain perfect? Well, with a MSRP and street price of $349.99, this PSU is nearly
25% higher than other 80Plus Platinum certified units. As the old saying goes, you get what you pay for. In this situation you have to dig deep into that wallet, but you'll get a power supply that is better than the rest.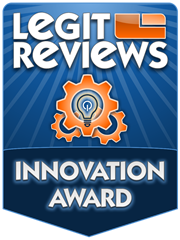 Legit Bottom Line: The Corsair AX1200i Power Supply is one very
expensive device and was designed for the most demanding users and
crazed enthusiasts who would gladly pay the premium price for getting "the
best there is".