Corsair AX1200i 1200W Power Supply Review
By
External Design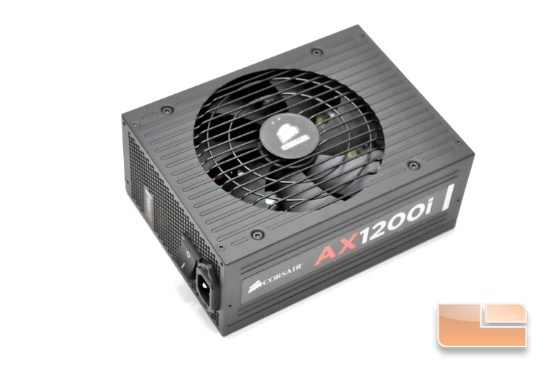 Appearance wise, the AX1200i is
based on the same theme Corsair has us used to during the past few years. The chassis
is notably longer than a common ATX unit though, measuring a full 20cm
(7.9″) deep without cables attached to the unit. The entire chassis is
black, with the bottom part forming a ribbed design aligned with the fan's
grill.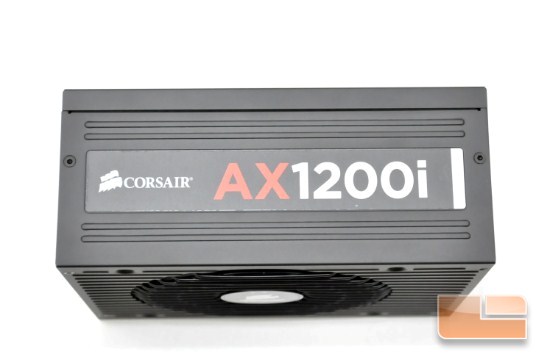 Corsair placed stickers with the
company logo and the series model on both sides of the AX1200i, which are
placed in an embossed area between two sets of twin raised stripes.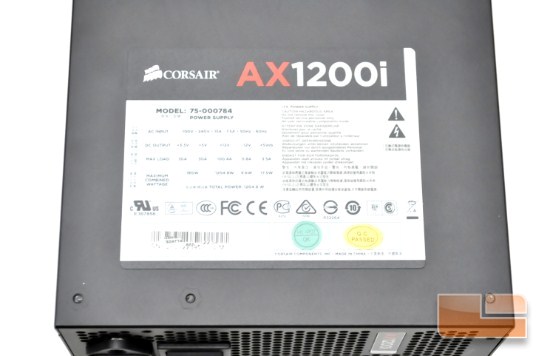 The sticker with the detailed
electrical specifications of the AX1200i unit is situated on the top side of
the chassis, where it will only be visible if the case has the PSU area near
its bottom.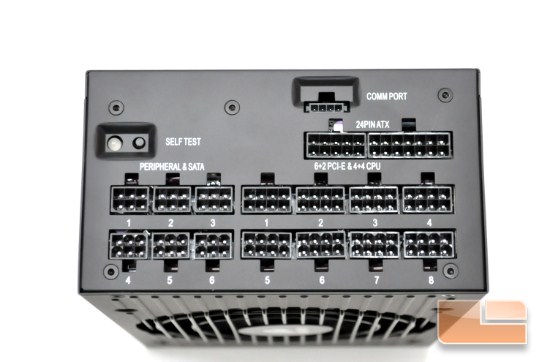 As this is a fully modular unit and
with a very high power output as well, it is only natural for the rear side of
the unit to be littered with the cable connectors. One can count a set of eight
connectors for the PCIe devices and CPUs, a set of two paired connectors for
the 24-pin ATX cable, a set of six connectors for SATA/Molex devices and one
small connector for the Corsair Link. There is also a small self-test button
with a LED next to it, for basic diagnosing purposes. If all cables are
installed in the aforementioned connectors, the AX1200i provides a whooping
total of two EPS 12V connectors, six 8 pin PCIe connectors, twelve Molex
connectors and sixteen SATA connectors. There are also two floppy disk adapters
but which negate one Molex connector each if used.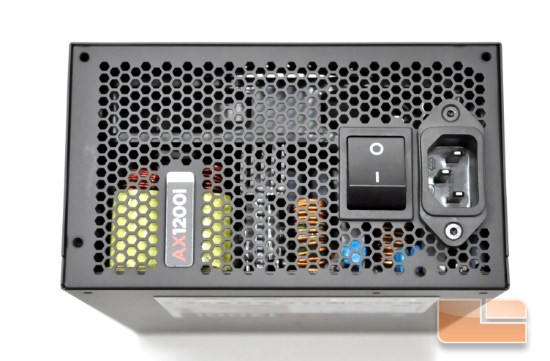 Unlike the rear side, the front side
of the AX1200i is pretty standard and uninteresting. There is only an oversized
on/off switch next to the standard A/C power plug.