Corsair AX1200i 1200W Power Supply Review
By
Testing results (Efficiency, Noise & Thermal)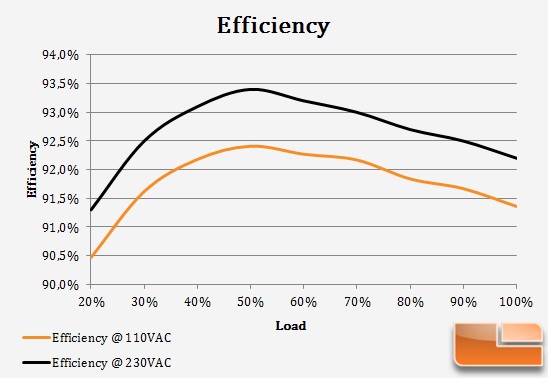 We expected that the efficiency of
the AX1200i would be great; it is an 80Plus Platinum certified unit after all.
Truly, the unit reaches up to 93.3% efficiency and sustains an efficiency of
over 92.3% for the rest of the load range. Efficiency does drop sharply under
low loads but the AX1200i still easily meets the 80Plus Platinum certification
standards.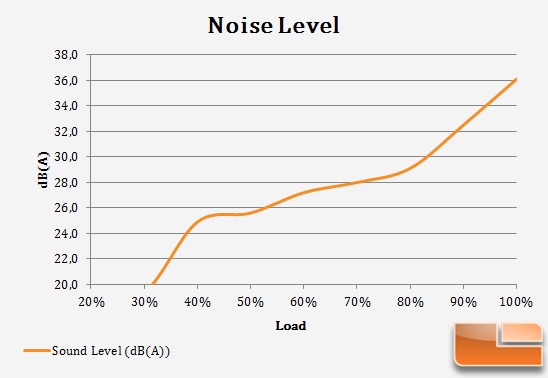 The noise level literally fell below
the chart, since the fan of the AX1200i did not even start before we reached up
to 40% load, therefore the unit itself does not generate any kind of noise at
all. Even when the Yate Loon does start, it seems that Corsair has a very
conservative scenario pre-programmed into the unit (yes, you can program your
own scenario) and the fan barely generates any noise up to 80% load. Only when
this unit is heavily stressed will the fan become clearly audible.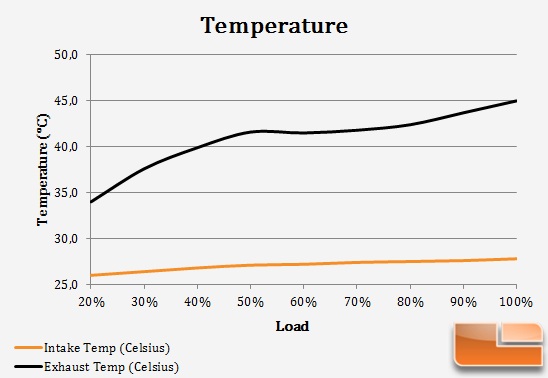 Since the cooling's fan scenario is
not very standard, we did not expect the thermal performance of the AX1200i to
be either. There is a significant temperature delta at low loads, which is
natural as the fan is not spinning at all, which however will not increase
beyond a certain point. The fan appears programmed to try and keep this unit's
temperature below 45C, as its speed gradually increases only to keep the
temperature from rising any further than that.