Cooler Master TPC 812 CPU Cooler Review
By
Installing the Cooler Master TPC 812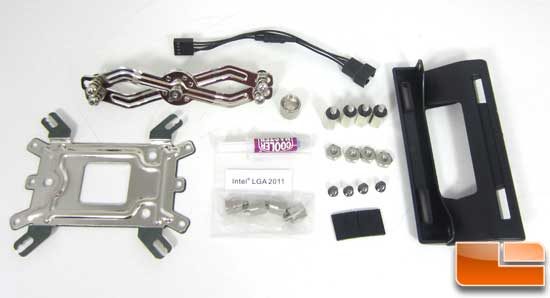 The TPC 812 comes with everything needed to mount it to any of the Intel LGA sockets, as well as AMD AM2/3 and FM1 sockets. Also included is a tube of thermal paste and extra fan mounts for a second 120mm fan.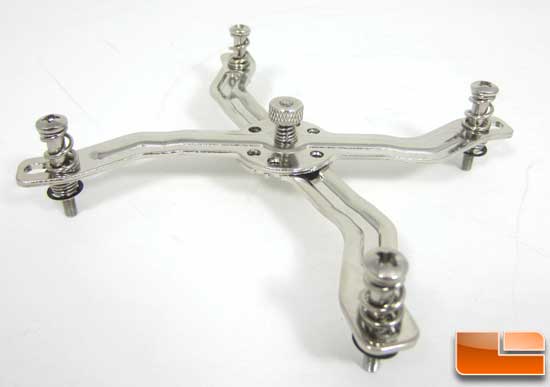 The upper mounting bar is for both AMD and Intel.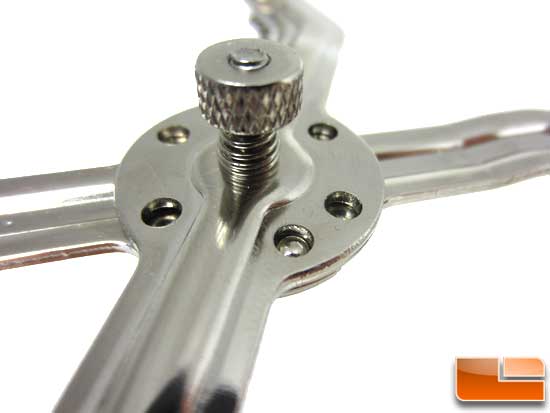 The arms of the mount has center hinge with detents that lock it in place for installation.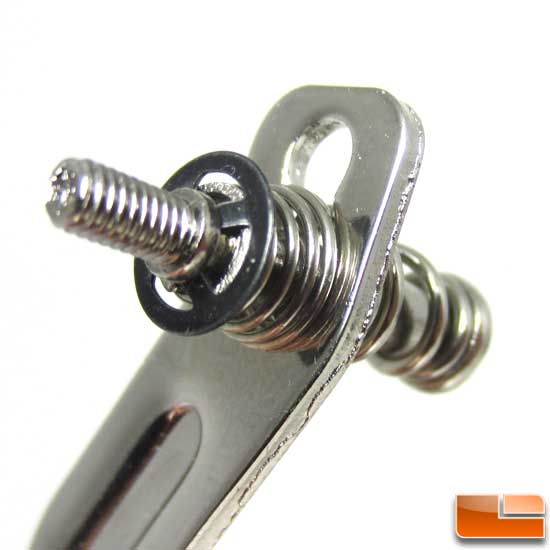 On the ends of the arms the mount screws can be in and out. The spring on the bottom side is for the position. The upper spring is for tension when attached to the motherboard.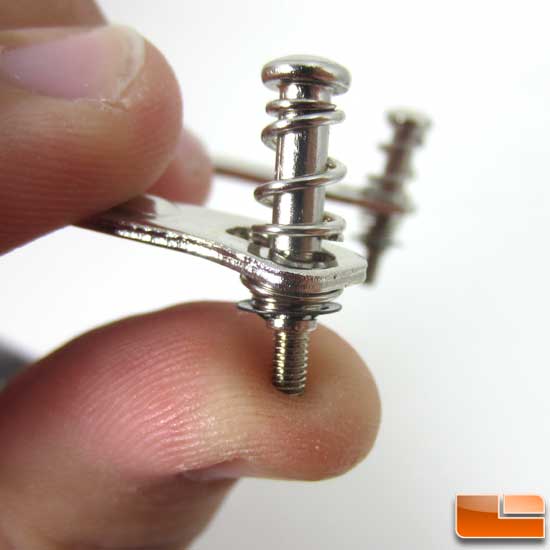 To move the post position you have to push up on the bottom, and slide it to the position you need.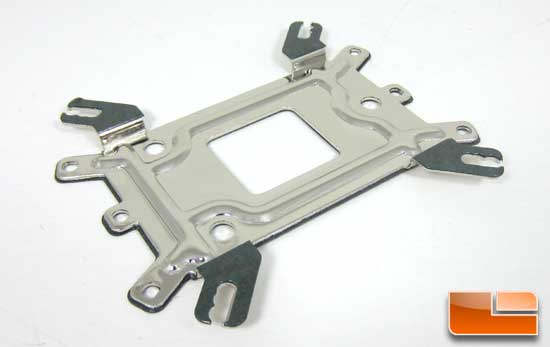 For the Intel LGA 775/1155/1156/1366 and AMD AM2/3 and FM1 sockets there is a universal backing plate. The backing plate has insulator material on the sections of the plate that would come in contact with the motherboard.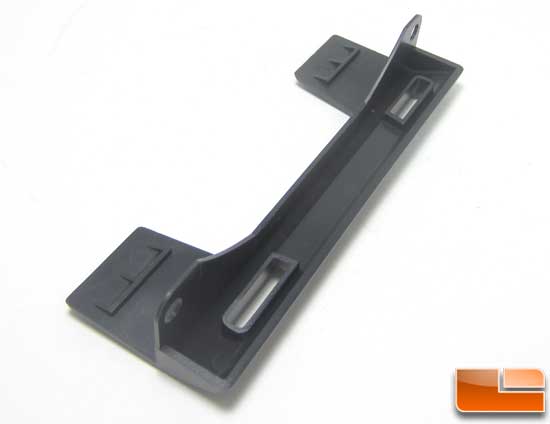 Cooler Master also includes two extra fan mounts for adding a second 120mm fan. These attach with screws to the fan and clips onto the cooler fins.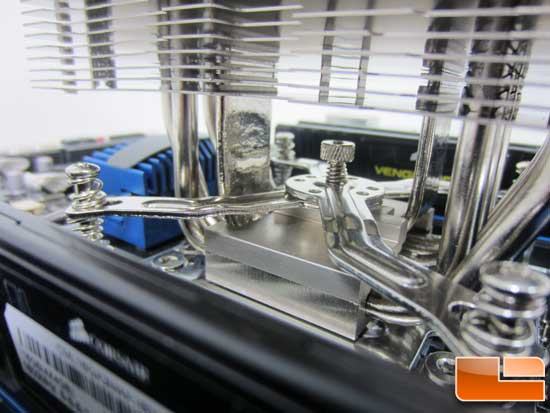 Here it is installed on our Intel LGA2011 socket. This was fairly easy, but if you have a small case I would suggest putting the motherboard in the case first and make all connections. The cooler is so large that in a smallish case it could be interesting to reach the motherboard connections for things like the fan headers and the 8 pin CPU power connector.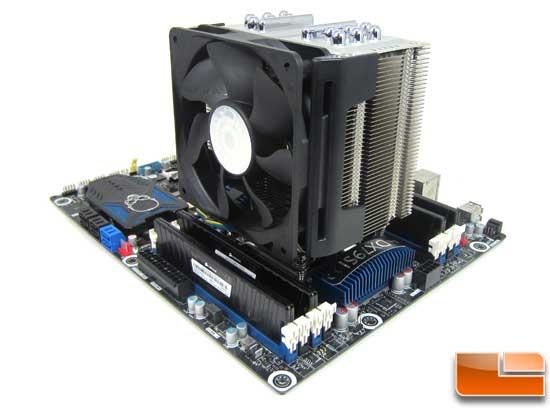 Here we have the fan installed.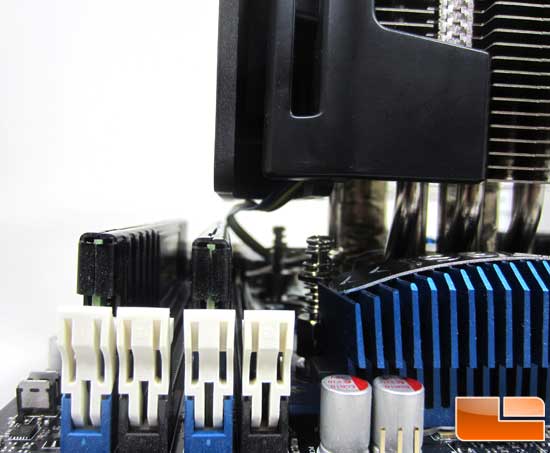 As is the norm anymore, the use of tall ram is not an option with the Cooler Master TPC 812. The first slot and part of the second are blocked.