Cooler Master TPC 812 CPU Cooler Review
By
Looking Closer at the Cooler Mater TPC 812
With the TPC 812 out of the box there is no doubting this is a big cooler. It stands 163.1mm or 6.4 inches tall, 138mm or 5.4 inches wide, and 102.7 or 4 inches deep. Add another 25mm or 1 inch to the depth if you want to run dual 120mm fans.
The TPC 812 is on the hefty side as well. In its single fan configuration it weighs in at 978g or 2.2lbs. If you choose to run a second fan, that ups the total weight to 1130g or 2.5lbs. The TPC 812 is very close to the weight and size of the Noctua NH-D14. So like the NH-D14, what cases the TPC 812 will fit in will be limited to mid towers and up, with the main concern being headroom to the side panel, and how much of the RAM slots are covered.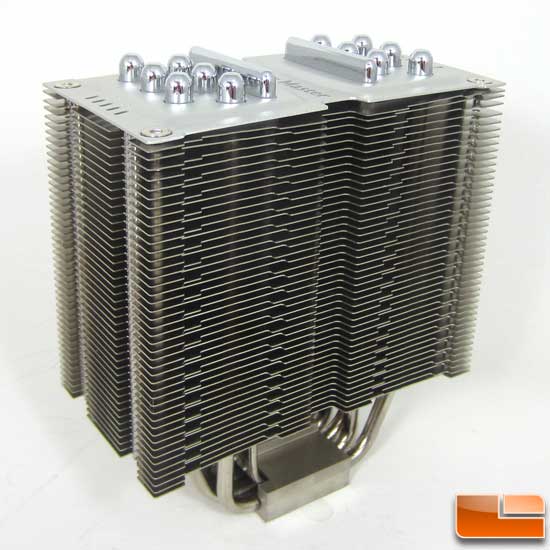 Pulling the fan off we can get a good look at the cooler. The fins are made of thick aluminum, heatpipes and Vertical Vapor Chambers are copper.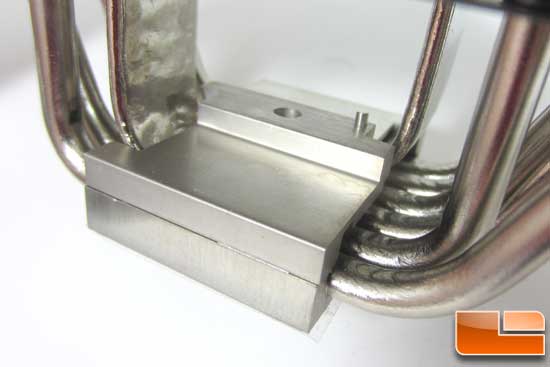 It is a little hard to show, but each of the 2 Vertical Vapor Chambers are responsible for half of the cooler base. They are sandwiched between the base top and the heatpipes. The hole in the top of the base is a clearance hole for the upper bracket of the mounting system.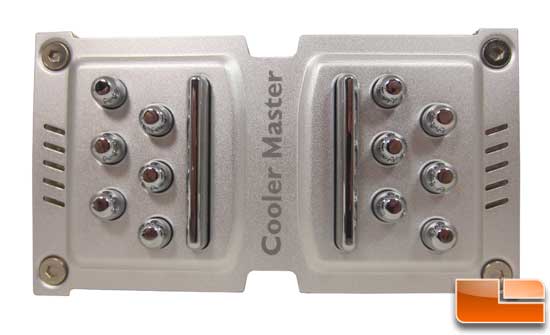 The top of the cooler is very nice looking. Each of the heatpipes and Vertical Vapor Chambers has a chromed cap. Then they are topped with a nice beauty plate that is attached with real Allen head screws.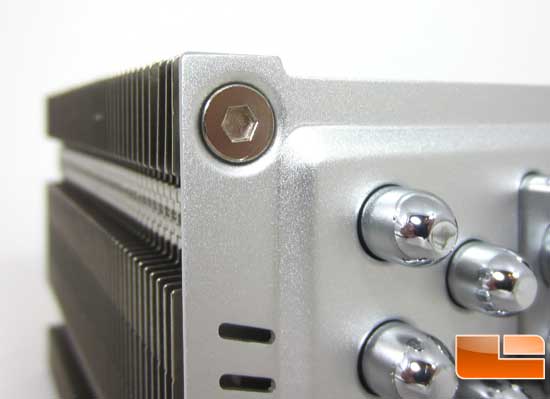 I think the use of real screws is a nice touch; it looks better than having faux screw heads molded into a plastic cap.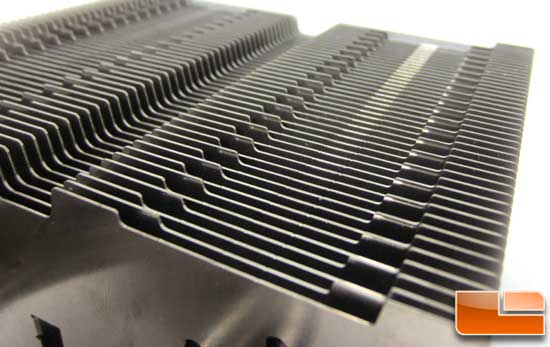 The fins are symmetrical front to back, but there are two profiles. It gives a nice visual effect.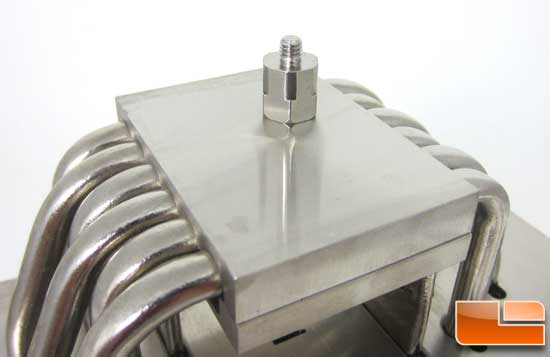 The base is nice. A 100% pure polished copper base is listed as a feature of the TPC 812, definitely not polished to a mirror finish. It may have lost something in the plating process.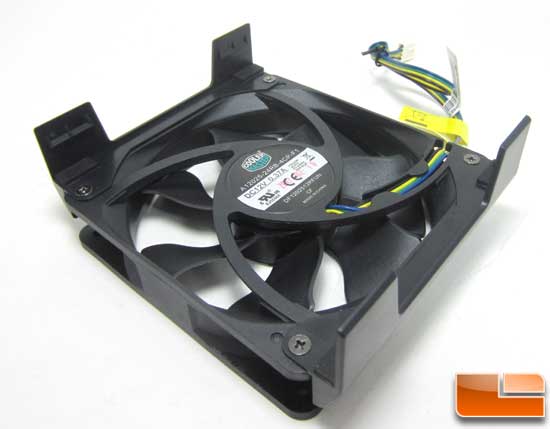 Here we have the fan. The fan is held to the cooler with a pair of plastic clips. Cooler Master includes a second pair to allow for two 120mm fans to be mounted to the TPC 812 for a push/pull configuration.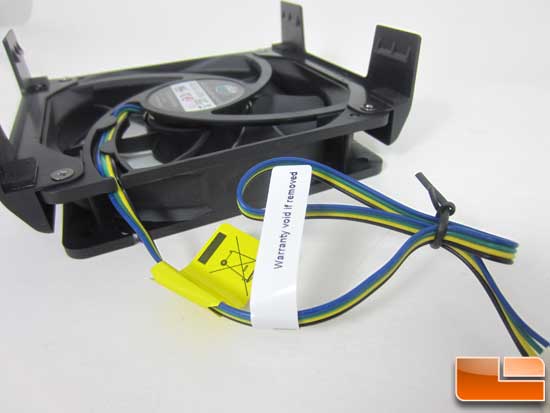 What I didnt care for is the Warranty void if removed stickers. Its a personal thing; I want a system to be clean looking when built. That is a little hard to do when you have a couple of flag-sized stickers waving about.