Cooler Master TPC 812 CPU Cooler Review
By
Unboxing the Cooler Master TPC 812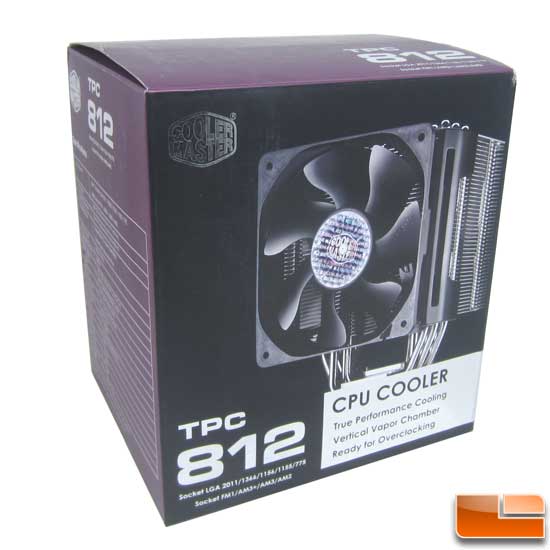 The TPC 812 comes in a nice looking box. On the front is a nice shot of the cooler.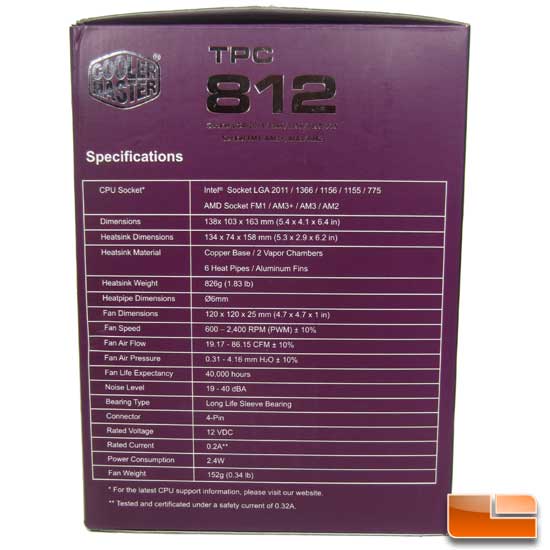 One side has the specifications listed.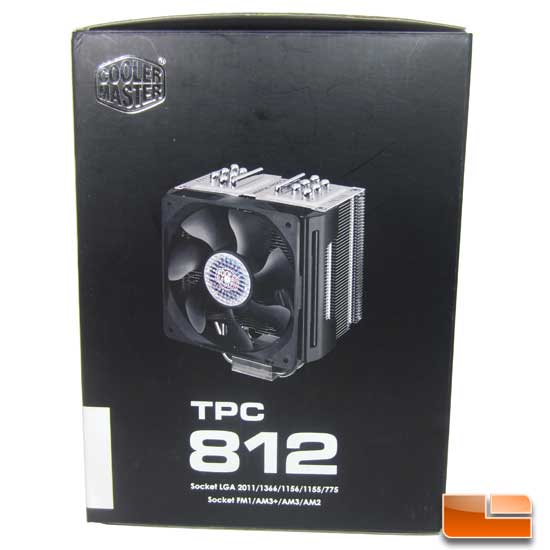 The opposite side has same image as the front of the box.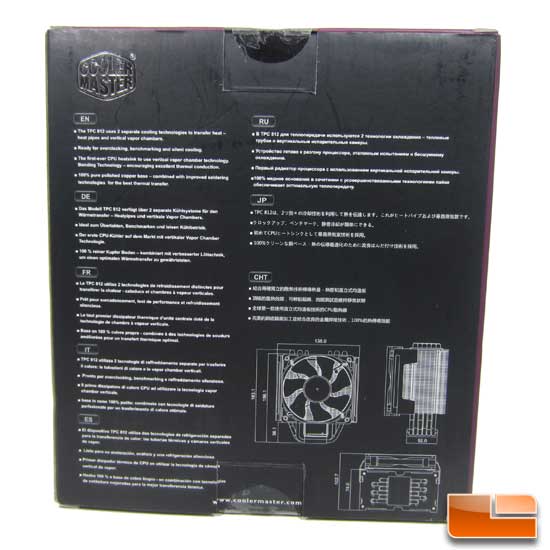 The back of the box has features in 8 languages and a dimensioned drawing of the cooler. Drawings like this are very handy for checking motherboard and RAM compatibility.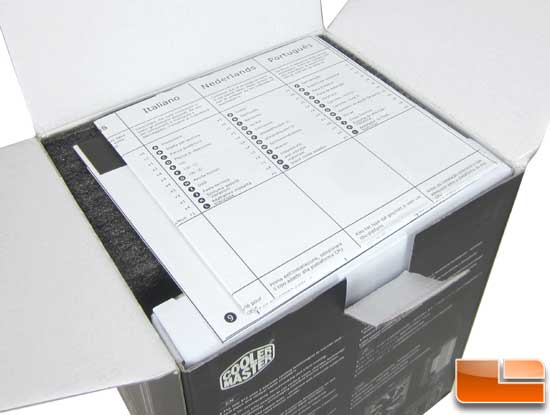 Upon first opening the box you will find the instructions.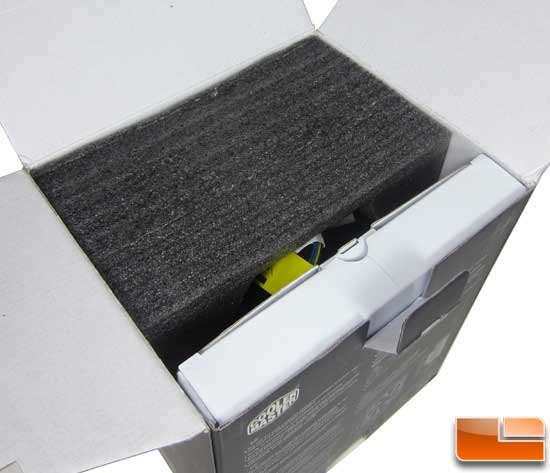 Under the instructions is the cooler in a foam tray and the accessories box.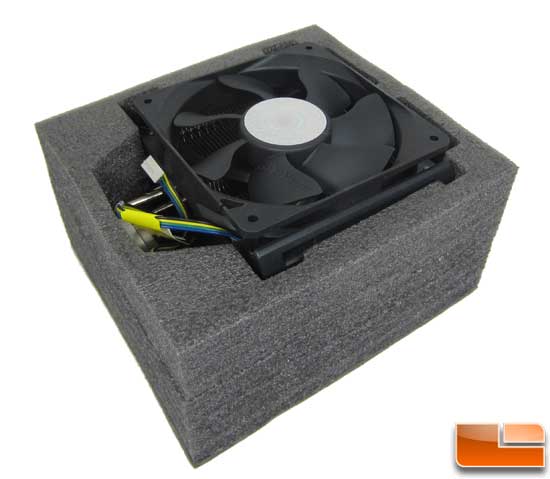 The TPC 812 comes completely assembled and the foam tray does a good job of protecting it.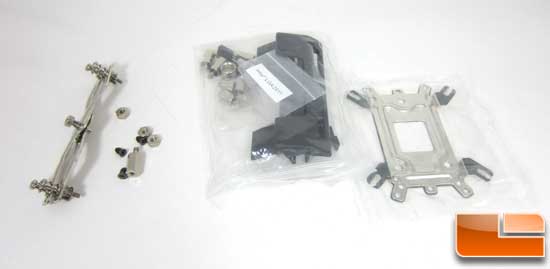 When I opened the accessories box the baggie had come open in the box. Some of the smaller screws were floating about. The box was able to keep them all in. It is things like this that make me a fan of double bagging small screws.