Be Quiet! Power Zone 850W PSU Review
By
Be Quiet! Power Zone 850W PSU Review Conclusion
The Power Zone is a series designed to bridge the gap between the mainstream Pure Power series and the top-tier Dark Power Pro 10 series, aiming for gamers and enthusiasts that want more than just an average PSU but not willing to pay top buck for the very best there is.
From a technical point of view, the Power Zone 850W unit is excellent. It has good electrical performance, with very good voltage regulation and acceptable ripple suppression, it is quiet when lightly loaded and runs very cool as well. The only part which disappointed us was the electrical efficiency, which does meet the 80Plus Bronze certification of the unit and then some, but we expected more from a design with all these features. When it comes to quality, we can say that things are acceptable. The power supply is very well made and the company backs it up with a five-year warranty, but we somehow think that most enthusiasts will not be thrilled to see that the primary supplier of capacitors is Teapo.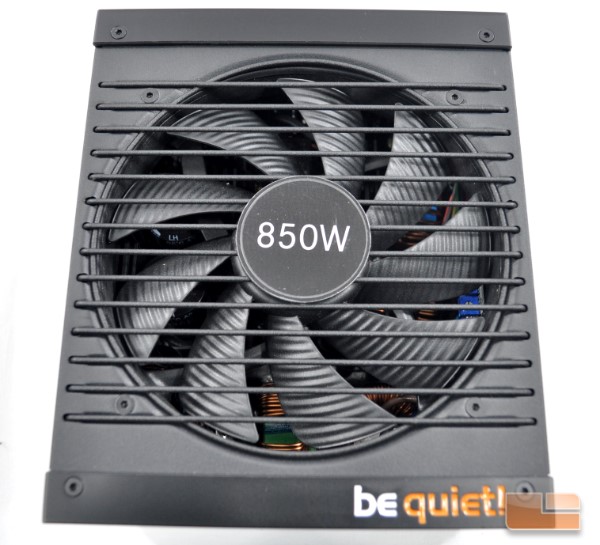 Perhaps the strongest feature of the Power Zone series is the design of the unit itself. Aesthetically, the Power Zone stands out from the units of any other brand. It is a modular unit and, even though they are simple color-coded wires, the dark orange trace on the sleeving gives them a unique look as well. If you want something that stands out, the Power Zone definitely is it.
The only real problem with the Be Quiet! Power Zone 850W power supply, and the entire series as well, is the sparse availability. These products are still not widely available into the North American markets and the few sellers that supply them do so at significantly increased price. The 850W version which we reviewed today can be found for $159.90 plus shipping, a steep price for an 80Plus Bronze certified unit. The fully modular design and the warranty help balancing the scales a little but the Power Zone 850W unit currently is going to be facing severe competition in the US.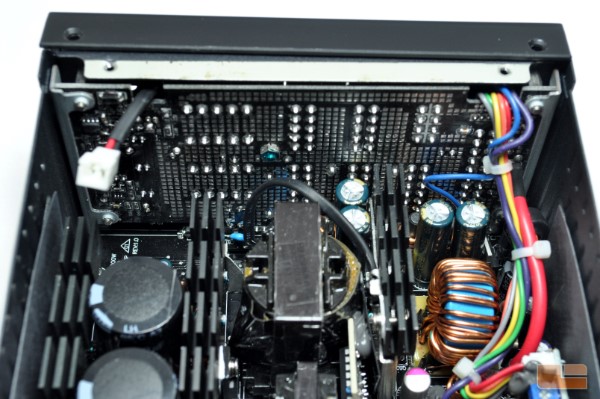 Legit Bottom Line: Although the Power Zone 850W power supply performs well, the company primarily based their focus on reliability and appearance. It is a very good product overall but still hard to find in the US. If you can find it for a reasonable price however, it would be a very good choice for a power-hungry gaming PC.