Be Quiet! Power Zone 850W PSU Review
By
The interior of the Power Zone 850W PSU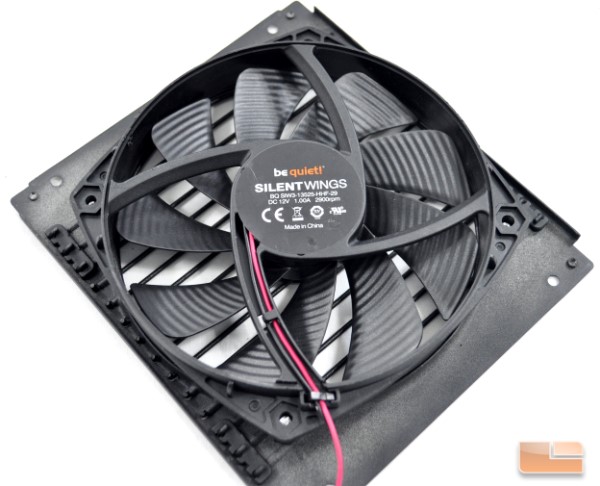 Be Quiet! has their own series of fans, the Silent Wings, which they are also using in their PSUs. The Power Zone is no exception. A Silent Wings fan of similar specifications as the higher end models can be found in the Power Zone, using the same FDB (self-lubricating bearing) and ribbed blades as the fans found in the Dark Power Pro 10 series. The only difference is that this fan is much stronger, with a maximum speed of 2900RPM.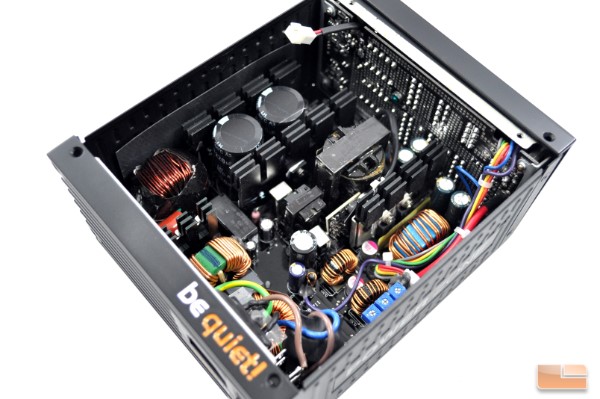 Be Quiet! entrusted their Power Zone series to the same OEM building their medium power Dark Power Pro 10 units, Fortron-Source (also known as FSP). Fortron-Source is a known OEM of mainstream PSUs but they have very few high power designs. Although Be Quiet! advertises that this unit sports quite a few high-tech features, such as an Active Clamp and DC to DC converters, the Power Zone only has an 80Plus Bronze certification. This actually may be the first unit that we have ever seen to come with DC to DC conversion and unable of at least 80Plus Silver levels.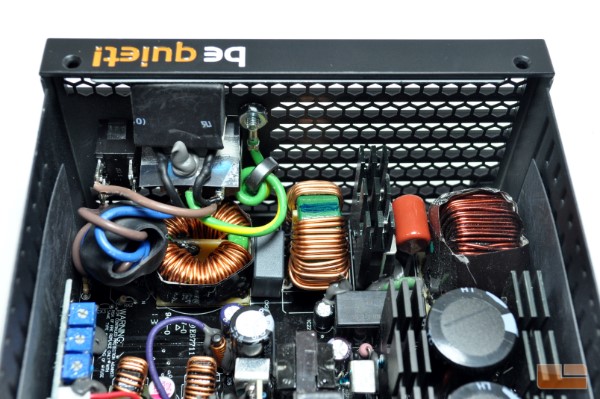 The filtering stage begins on the back of the AC receptacle and continues on the main PCB. The total number of components sum up to four Y capacitors, two X capacitors and two filtering chokes, which are enough for a good filtering stage. The first rectification stage begins from two bridges, sandwiched together onto a stand-alone heatsink right next to the filtering stage.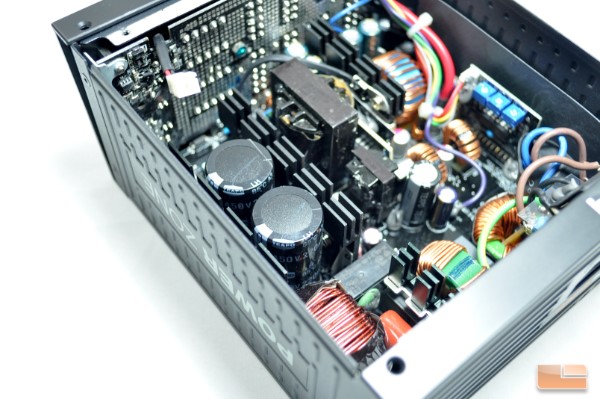 The active components of the APFC stage, two transistors and a diode, have been placed on their own heatsink at the edge of the unit. The passive APFC components are a large coil and two Teapo 220 F / 450 V capacitors. Then the primary inversion stage begins on the smaller heatsink next to the primary transformer, which holds three transistors, forming the active clamp reset forward topology.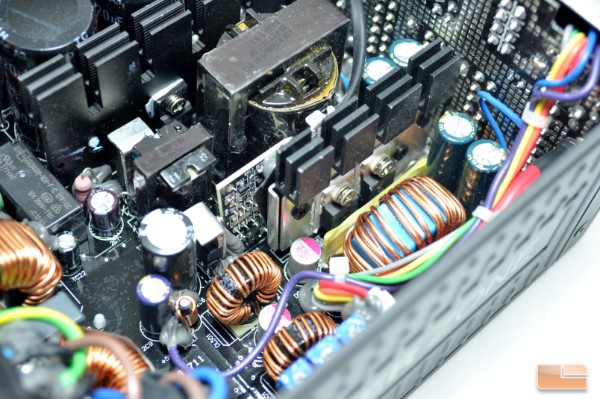 The secondary conversion stage starts right after the main transformer, with four transistors. Only a 12V line is generated and the 3.3V/5V lines are derived via DC to DC circuits. There is a mix of electrolytic and solid-state capacitors, with the electrolytics supplied by Teapo.