Be Quiet! Power Zone 850W PSU Review
By
The exterior of the Power Zone 850W PSU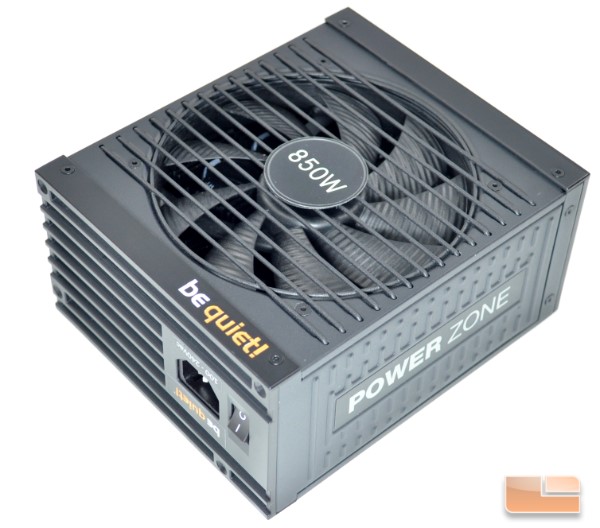 In terms of appearance, the Power Zone 850W unit certainly is unique. Be Quiet! obviously spent a lot of time and effort on the appearance of their product. Much like the Dark Power Pro 10 series, the Power Zone sports a proprietary fan cover, which has a distinctive design of parallel wires. Be Quiet! also installed a soft plastic frame at the front of the power supply and a rubber strip surrounds the rear of the chassis, both in order to limit metal-to-metal contact and absorb vibrations. Note that the non-standard chassis is several centimeters longer than typical ATX designs, measuring 7.5 inches deep, which could be a problem with small and HTPC cases.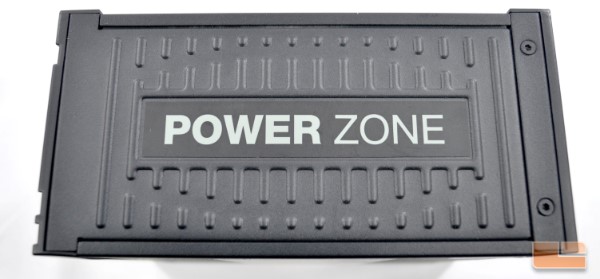 The sides of the Power Zone are certainly unique as well, with the artwork that we saw on the box being recreated as an embossed design on each side of the unit. A simple sticker with the unit's series printed on it can be seen in the middle.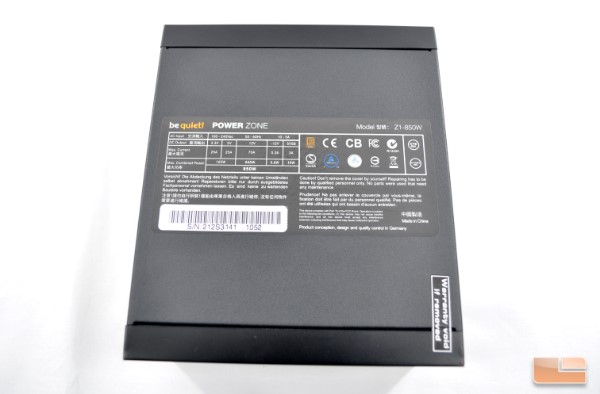 The sticker with the electrical specifications of this power supply can be found at the top of the chassis. This sticker will only be readable from the outside of a windowed computer case if the PSU has been installed below the motherboard tray and the view to the PSU compartment is unobstructed.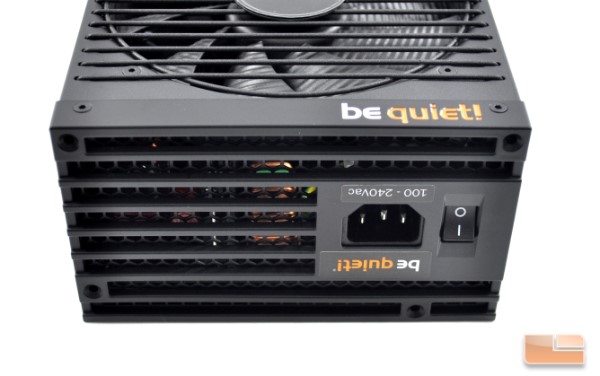 The plastic frame of the Power Zone differentiates the front side of the unit from the majority of the power supplies available. A sticker with the company logo can be seen next to the A/C receptacle. The company logo is also embossed on the top side of the plastic frame.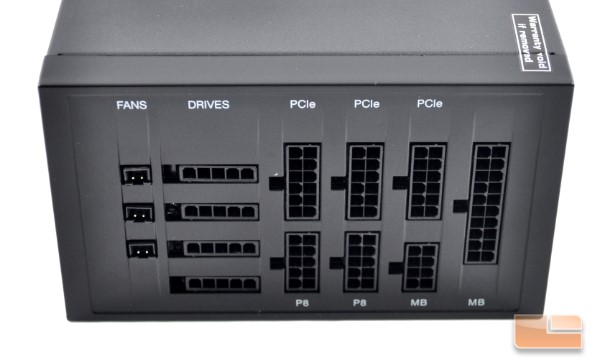 The plastic frame on the rear side of the Power Zone is littered with connectors for the modular cables. There are fourteen connectors; three for the fan power cables, three for the PCIe cables, two for the CPU 12V cable, four for the SATA and Molex cables and finally two for the ATX cable.