ASUS ROG STRIX Z270G Gaming mATX Motherboard Review
By
Intel Z270 Test Platform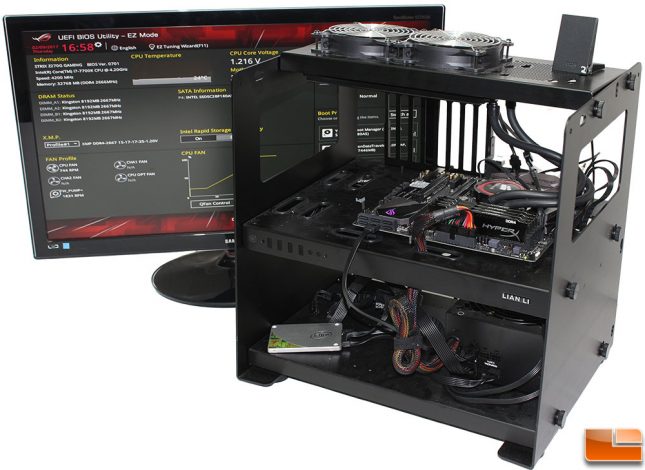 The ASUS STRIX Z270G Gaming mATX motherboard will be installed on our standard Lian Li open air test bed, running a fresh install of Windows 10 Pro 64-bit. All patches, drivers and firmware will be updated to the latest versions before doing any testing.
Intel LGA 1151 Z270 Test Platform
Component
Brand / Model
Live Pricing
Processor
Intel i7-7700K
Click Here
Memory
Kingston 32GB DDR4 2666MHz
Click Here
CPU Cooler
Corsair H105
Click Here
Video Card
eVGA GTX 970SC
Click Here
Hard Drive
Intel Pro 2500 180GB SSD
Click Here
M.2 Drive
Kingston HyperX Predator 240GB
Click Here
Power Supply
Corsair CX750M
Click Here
Operating System
Windows 10-Pro 64-Bit
Click Here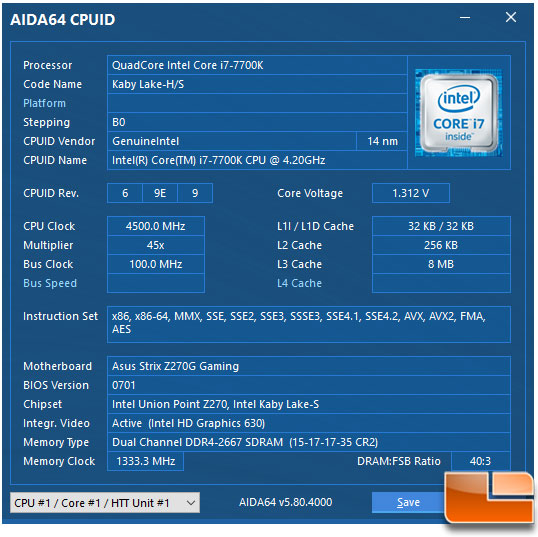 All testing is done in a temperature controlled environment, maintained at 70F (21.1C). Whenever possible, we will use integrated benchmarks to ensure consistency, however if an integrated benchmark is not available, FRAPS or OCAT will be used to analyze the FPS. Each benchmark will be done multiple times, with the results averaged.