ASUS ROG STRIX Z270G Gaming mATX Motherboard Review
By
Final Thoughts and Conclusions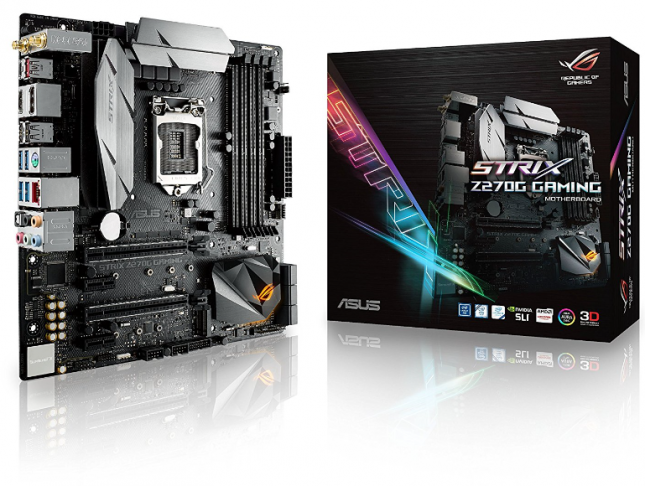 For a mATX motherboard, the ASUS ROG STRIX Z270G Gaming has a lot going for it. With very few exceptions, it includes all the features commonly found on standard ATX motherboards. For the CPU, it supports the latest Intel socket 1151 Kaby Lake processors, with support for the previous generation Sky Lake processor. Networking is supplied by the Intel i219V Gigabit Ethernet, and includes Wireless 802.11AC with Bluetooth. For those that want a lot of storage, this motherboard has six SATA 6GB/s ports, and two M.2 slots that supports both PCIe drives; while one of the M.2 slots supports SATA drives. The two M-key slots support up to 2280 M.2 drives, however the one on the back of the motherboard supports the 22110 length M.2 drives. If you are looking forward to Intel Optane, the motherboard has you covered as well. One of the places that the motherboard is limited is the use of SLI or CrossFireX. With only two PCIe x16 slots, you are limited to 2-Way SLI or CrossFireX. This is of course one of the tradeoffs to getting a 9.6×9.6in motherboard.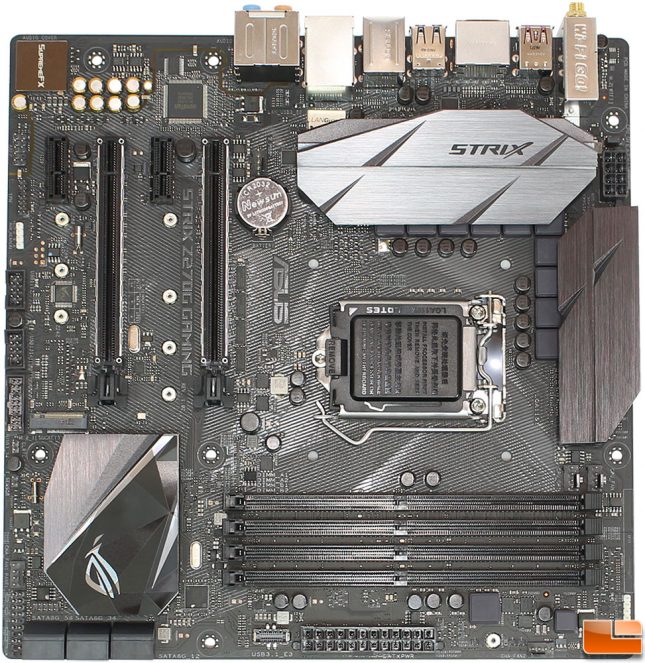 The ASUS UEFI is easy to navigate to make any necessary changes, or to overclock the system. Overclocking is extremely easy, and ASUS has built in a 5GHz profile which is where most Intel Kaby Lake K-series processors should be able to overclock. Unfortunately, our system wasn't entirely stable at 5.0GHz, even at 1.45V. Backing it down to 4.9GHz and 1.42V it was perfectly stable. We have been able to overclock this processor to a maximum of 5.1GHz once, while all the other times it was limited to 5.0GHz. Maybe our processor is degrading already, but you have to keep in mind that just roughly 60% of Intel Core i7-7700K processors can reach 5.0GHz and less than 30% can hit 5.1GHz with full stability. Not being able to reach those speeds might on this board is a non-issue for nearly half the processors out there. Taking a look at the temperatures, when it was overclocked, they were rather high at 90C, so it is possible the crashes we experienced were due to high temperatures. We were using the Corsair Hydro H105 water cooler, so it just goes to show that you'll need to invest in a good water cooler to overclock to 5GHz and beyond as well.
If you take a look at the performance of the ASUS ROG STRIX Z270G Gaming, it performed as we expected. Out of the four Z270 motherboards we have tested, it received scores that placed it at the bottom of the pack, and sometimes it was at the top of the pack; this is really to be expected. Plus, if you look at the other Z270 motherboards we have tested, there are two enthusiast grade flagship motherboards included in the line-up, which are pretty close to double the price of the ASUS ROG STRIX Z270G Gaming motherboard, which can be found for $199.00 with free shipping and a three year warranty from ASUS. It's a solid little microATX board as long as you aren't looking to push the processor to the extreme.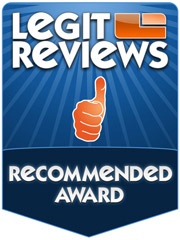 Legit Bottom Line: While we weren't able to break any records with the ASUS STRIX Z270G Gaming, it performed exactly as you would expect any Z270 motherboard would. Going from an ATX to a mATX motherboard sometimes there are features that are left out, the ASUS STRIX Z270G Gaming has all the features needed to build a top of the line gaming system with 2-Way SLI or CrossFireX. If you are looking to save a little space on your next system, the ASUS ROG STRIX Z270G Gaming mATX motherboard is worth taking a look at.