ASUS Poseidon GTX 780 Video Card Review
By
ASUS Poseidon GTX 780 Retail Box and Bundle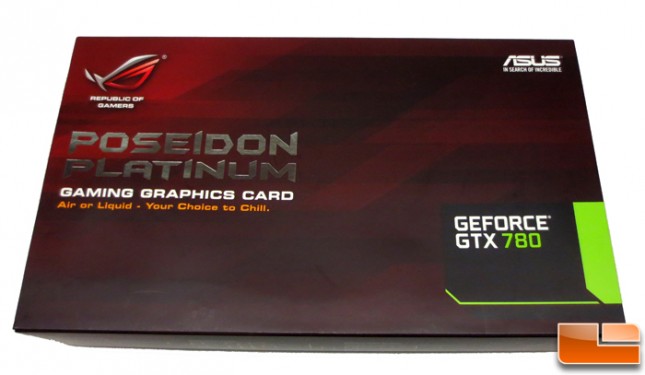 The ASUS retail packaging for the Poseidon Platinum GTX 780 is pretty plain on the front, but says that you have the choice to do air or liquid cooling.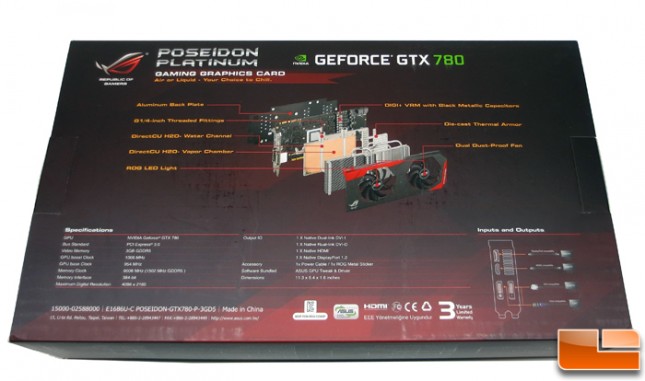 The back of the retail box shows an exploded diagram of the card, full specifications and the video display outputs. The back of the box is excellently prepared as it tells consumers all the key features, clock speeds, PSU requirements and even the length of the card.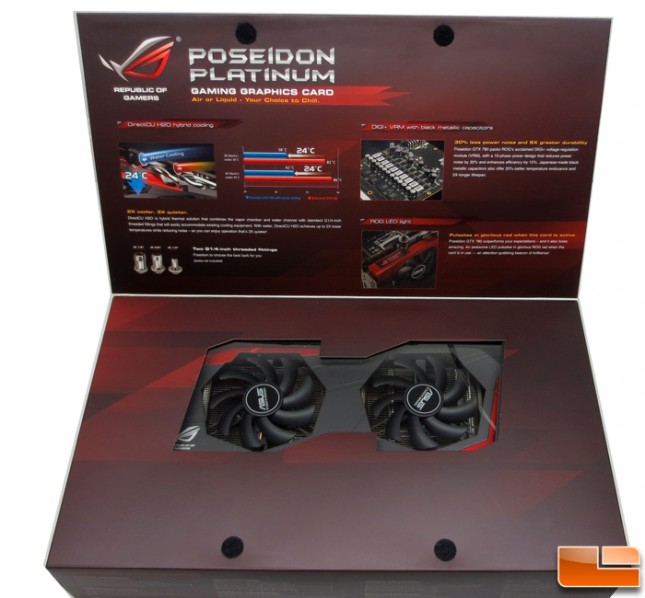 When you flip open the lid of the box you'll find even more details out about the key features of this card. Here ASUS explains that this card should be cool running thanks to the hybrid cooler, how robust the DIGI+ VRM & Supper Alloy Power design is and how the card has a red backlighted logo that pulses when there is GPU activity.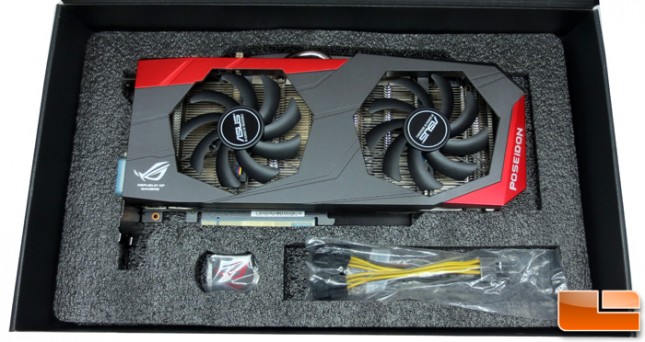 When it comes to the accessory bundle you get a dual 6-pin PCIe power to 8-pin PCie power adapter, ROG emblem, a quick setup guide and the driver/utility disc.