ASUS MG279Q 27-inch IPS FreeSync Gaming Monitor Review
By
Enabling AMD FreeSync On The ASUS MG279
To take advantage of the benefits of AMD FreeSync technology you'll need a monitor compatible with DisplayPort Adaptive-Sync, a compatible AMD Radeon GPU with a DisplayPort connection, a DisplayPort 1.2 cable and a compatible AMD Catalyst graphics driver (Catalyst 15.4 or newer). AMD FreeSync compatible video cards include the AMD Radeon R9 295X2, 290X, R9 290, R9 285, R7 260X and R7 260. A number of the new AMD Radeon R9 Fury and 300 series cards support AMD FreeSync, but AMD has not updated their FreeSync FAQ page to say which despite the cards launching a month ago.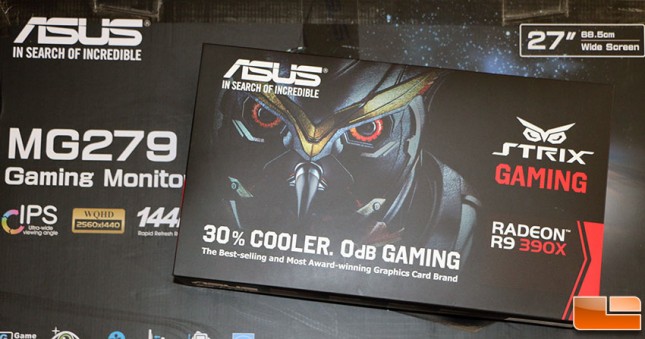 We'll be using the ASUS STRIX GAMING Radeon R9 390X 8GB GDDR5 video card for testing out AMD FreeSync on the MG279Q gaming monitor.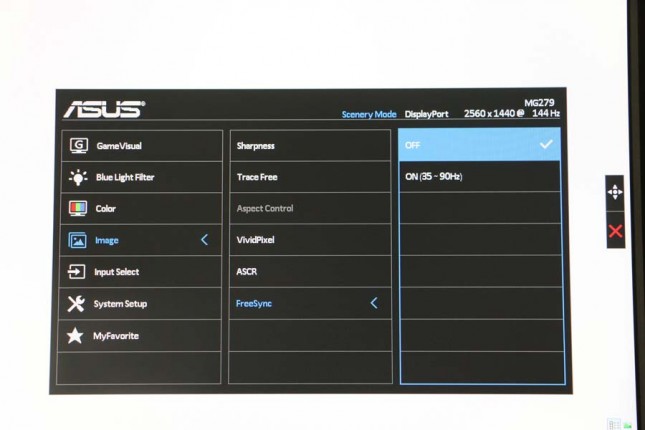 To turn on FreeSync on the ASUS MG279Q you'll need to into the monitor's OSD and enable it under the image/FreeSync menu.

Once the monitor had AMD FreeSync technology enabled we got this pop up warning that we need to use AMD Catalyst Control Center to enable AMD FreeSync technology in the driver.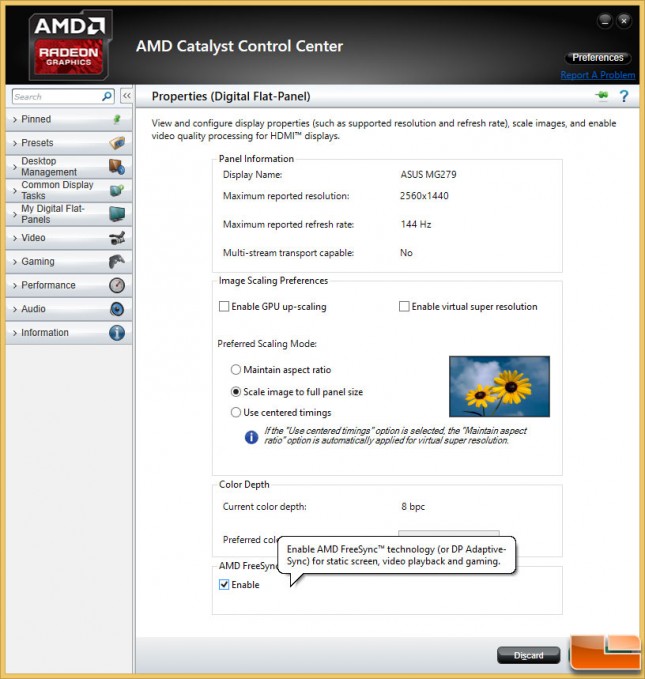 We are using AMD Catalyst 15.7 WHQL drivers and to enable AMD FreeSync we just needed to check the box that says AMD FreeSync.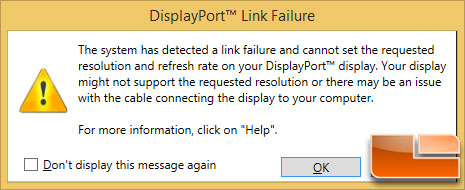 When we first hooked up the monitor we tried to save some time by using one of our existing DisplayPort cables. It looks like that was a mistake as we got a number of DisplayPort errors. We switched to the provided DisplayPort 1.2 cable and didn't have any issues, so be sure to use the cable that comes with the monitor or one that is known to be DisplayPort 1.2 and not DispalyPort 1.1.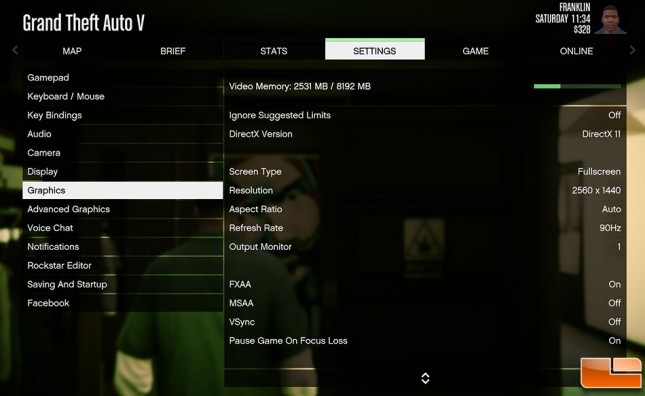 When you start a game with AMD FreeSync enabled you'll need to usually adjust the refresh rate options in the game and you can't go higher than 90Hz or FreeSync won't work. You can check your actual refresh rate at any time while gaming by going into the monitors OSD and looking at the refresh rate in the top right. With AMD FreeSync enabled you do get smoother gameplay than when using fixed refresh rates, so it's something noticeable.
Here is a quick video that AMD made that shows AMD FreeSync Technology in action at Computex.
This isn't a review on FreeSync, so let's wrap this up!