ASUS Maximus VII Impact mITX Intel Z97 Motherboard Review
By
ASUS ROG Maximus VII Impact Wireless Performance Testing
We wanted to test the wireless adapter in a real world application so we connected the antenna's. installed it inside running Windows 8.1 64-bit and configured it using Automatic settings for both 2.4Ghz and 5Ghz bands. To test the wireless performance we used our custom water cooled Mini-ITX PC that was directly connected to the ASUS RT-AC66U Dual-Band Wireless-AC1750 Gigabit 802.11ac Router.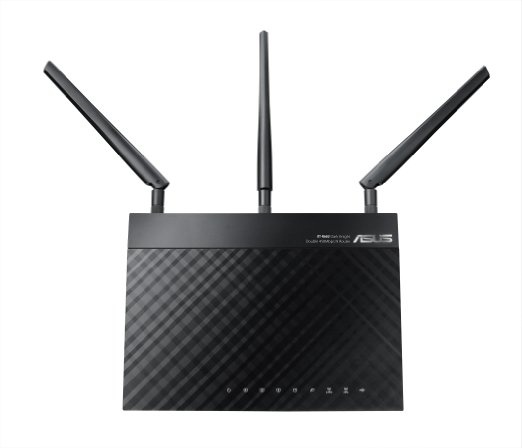 We used the desktop to run LAN Speed Server and then ran LAN Speed Test on the system with the wireless card to test throughput.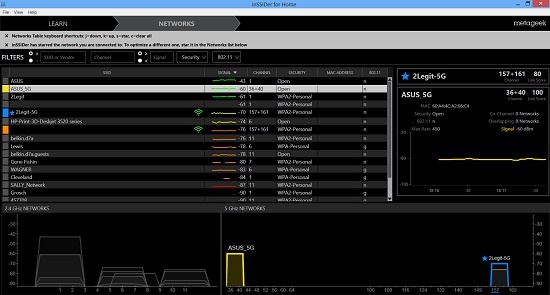 We left the router in default mode, so the SSID name for untouched and we let it automatically choose the channel to connect to. This means that the router was left in Unsecure Mode (for fastest data throughput), and with WMM / QoS turned ON. After connecting, we ran the PC application LAN Speed Test (LST) to measure file transfer and network speeds. LST builds a file in memory and then transfers the packet without the effects of windows file caching. It then reports the time and calculates the network speed. We ran inSSIDer to make sure the networks were not overlapping with any of the 20+ surrounding ones and they were not.
Intel Dual Band Wireless AC 7260 1MB Packets: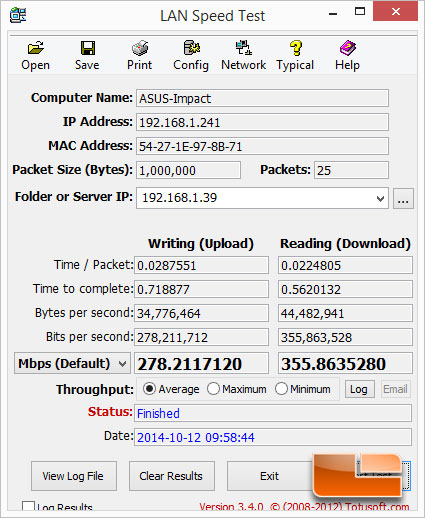 The Wireless AC adapter on the ASUS Maximus VII Impact mITX motherboard was able to hit an upload speed of 278.2MB/s and a download speed of 355.9MB/s.
Intel Dual Band Wireless AC 7260 100MB Packets: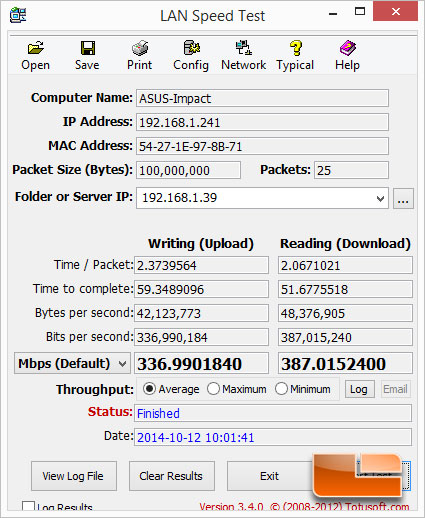 Increasing the packet size to 100MB the upload speed on the ASUS Maximus VII Impact mITX motherboard increased to 336.99MB/s and the download speed was sitting pretty at 387.02MB/s.