ASUS GeForce GTX 1660 SUPER DUAL Video Card Review
By
Final Thoughts and Conclusions
The NVIDIA GeForce GTX 1660 SUPER series is an interesting graphics card as it really trades blows with the more expensive GeForce GTX 1660 Ti in out benchmarks. The 1660 SUPER was found to be less than 5% slower than the GeForce GTX 1660 Ti when it comes to 1080P gaming performance. Not bad for a card that starts out at the $229 price point. This is the new standard for 1080P gaming! The one area where the GeForce GTX 1660 SUPER really shined was compute workloads as the higher memory bandwidth allowed the card to out perform the 1660 Ti in many benchmarks. Most 1660 Ti cards are around $279 when they are on promotion, so to see our $239 ASUS GeForce GTX 1660 SUPER DUAL card beating it makes for some interesting results.
If you are trying to decide between a GeForce GTX 1660, 1660 SUPER and 1660 Ti we do have some advice for you. The GeForce GTX 1660 is the lowest priced GeForce 16 series card and is for 1080P gamers on a tight budget. The GeForce GTX 1660 SUPER is for those that want to splurge a bit for something with more performance and the GeForce GTX 1660 Ti is there for those that want the card with the most CUDA Cores for the best performance of the series.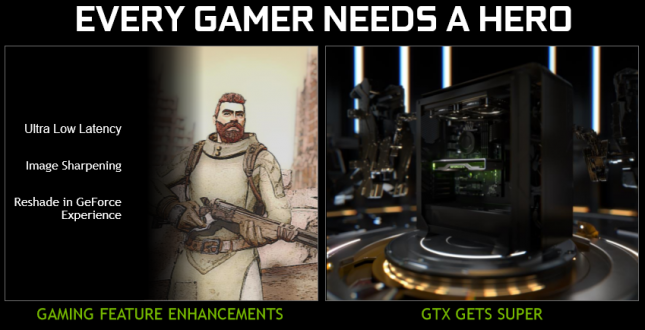 We didn't hit on it in this review, but along with the GeForce GTX 1660 Super, our friends at NVIDIA also announced new enhanced image sharpening and scaling features, integrated support for ReShade filters into GeForce Experience, and an expansion of NVIDIAs Ultra Low Latency Mode that allows it to work on G-SYNC displays. This just shows that NVIDIA continues to innovate and that does add to the appeal of going with an NVIDIA GeForce card over the competitors.
At the end of the day the NVIDIA GeForce GTX 1660 Super appears to be a solid card for those playing games on a 1080P display. Its 1080P gaming performance is strong on most game titles and you'll be able to almost max out the image quality settings on every game in your library. The ASUS review sample that we received from NVIDIA proved to be a really nice card. It was silent at idle and ran really cool and quiet while gaming with absolutely no choke whine. It also didn't use too much power and can be easily overclocked if one is looking to get a little more performance form their GPU. This is certainly one card that we would recommend to those looking to spend under $250 on a graphics card for 1080P gaming.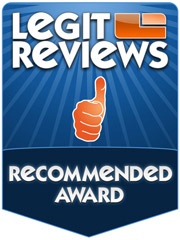 Legit Bottom Line: The NVIDIA GeForce GTX 1660 SUPER brings more performance and features to the sub $250 price point than ever before. This is the new standard for 1080P gaming!