ASRock Z77E-ITX Mini ITX Motherboard Review
By
ASRock Z77E-ITX mITX Motherboard Retail Packaging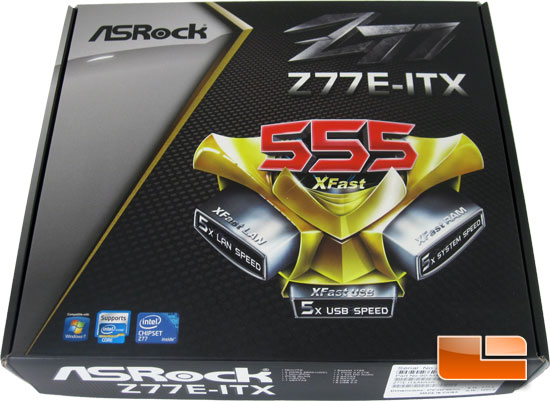 There isn't much about the retail packaging for the ASRock Z77E-ITX that varies from the other ASRock retail packages. On the front ASRock high lights the XFast 555 technology that consists of XFast LAN, XFast USB, and the XFast RAM. Along the bottom edge with can see the Windows 7 certification LOGO, Intel Core logo, and the Intel Z77 chipset logo.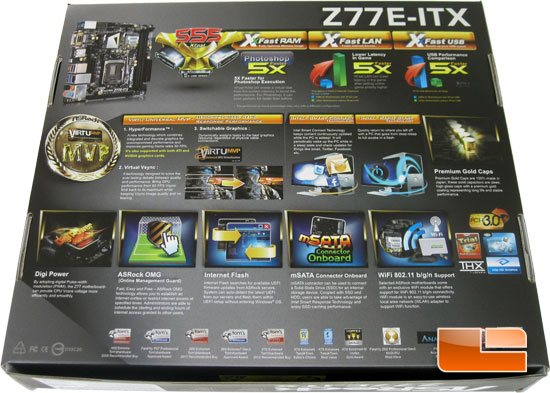 The back of the retail packaging for the ASRock Z77E-ITX has a lot more information for us to read. It goes into detail about the XFast 555, Lucid Virtu MVP, and board specific features like, Digi Power, ASRock OMG (Online Management Guard), Internet Flash, mSATA Connector Onboard, and the WiFi 802.11 b/g/n support.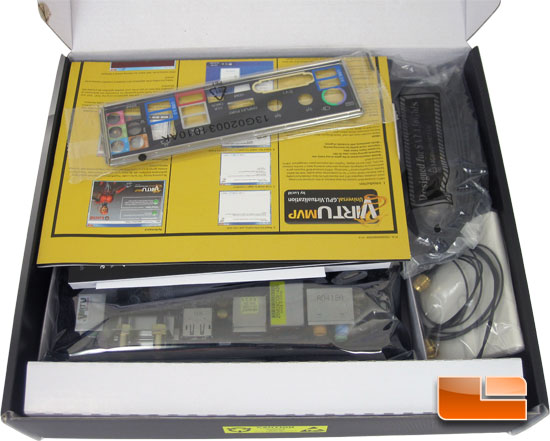 Opening up the retail packaging, the bundle for the ASRock Z77E-ITX is right on top for the world to see.
Once we remove the bundle, there is a protective layer of cardboard that separates the bundle from the PCB to prevent damange.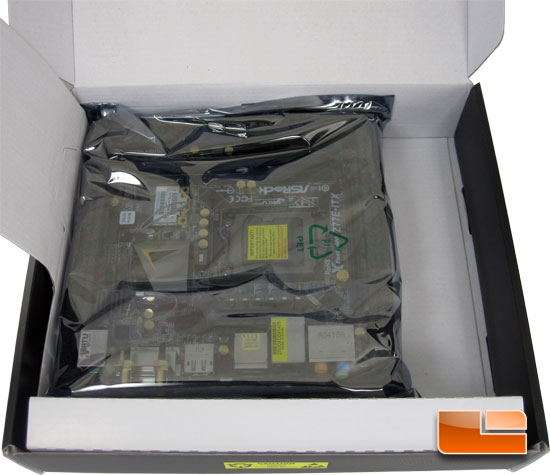 Pulling the cardboard out of the way, we can catch our first look at the ASRock Z77E-ITX secured in place and protected from ESD in an anti-static bag.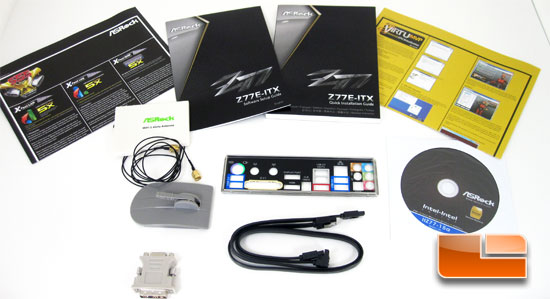 The bundle that comes with the ASRock Z77E-ITX isn't the largest that we have come across, but it does come with the essentials. ASRock includes paperwork on the XFast technologies, a software Setup guide, quick installation guide, information on the VirtuMVP, driver disc, I/O shield, 2.4GHz antenna and mount, 15pin dSub to DVI adapter, and a pair of SATA cables.