Antec TX640B ATX Mini-Tower Case Review
By
Final Thoughts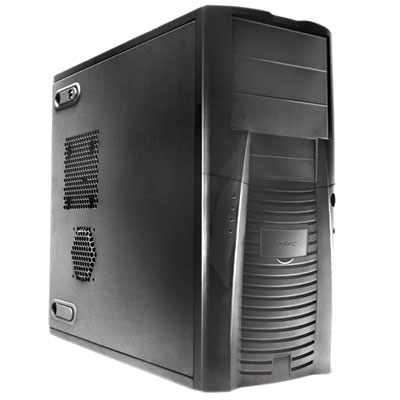 On the positive side, I love the look and feel of this case. Much like its bigger brother the TX 1050B, the TX640B has a thick outer shell which should stand up well to any abuse. The aesthetics of the case are simple, but should have no problem fitting into any environment.
The front panel features the same plastic construction of Antec's other cases to date, but the lack of a front door means your external drive bays are exposed, which isn't a problem in my eyes as I'm constantly switching out disks and fiddling with my system. The lack of a door also means there is one less moving part that can be broken.
I also very much like the circulation of the TX640B, the two front fans, coupled with an additional two fans on the side panel should provide adequate cooling for your internal components. Using this case with my Prometheia was a snap after a few modifications, and the case fit my needs perfectly.
On the negative side, the case was just a little too cramped. When installing an X850 XT video card with stock cooling there was very little clearance when a HDD was placed in the HDD cage. Additionally, to get both components to fit, I was unable to use the 80mm fan mounted on the front of the HDD cage. With a smaller case like this, I'd like to see the manufacturer use a removable motherboard tray. Installation wasn't really a problem, but the ability to work freely and easily when setting up your system is a big bonus. As with the TX1050B I wish Antec had used 120mm fans instead of the 80mm fans and single 92mm CPU directed fan.
In terms of pricing, the Antec TX640B was found to be reasonably priced at just below $95 with free shipping via our shopping site. For a solid name brand case with an ATX 2.01 power supply we feel that the price goes along nicely with the overall quality of the case.
While the TX640B had some shortcomings, and is not a good candidate for an internal water cooling system, this case worked incredibly well for my project I'll be writing about next week, and if used with an external watercooling kit such as the Exos-2 or Hydro Cool would provide an excellent enclosure for your system.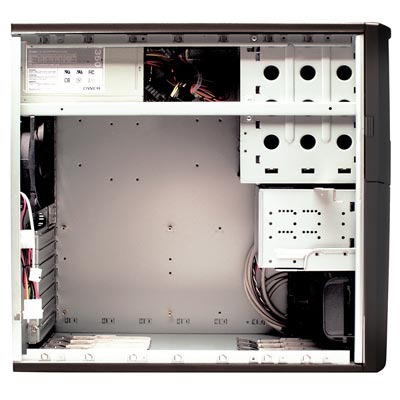 Legit Bottom Line
With Antec's typical solid design and some good looks the TX640B is a great choice for a first time builder or casual computer user working with limited space.