Amped Wireless TAP-R2 Touch Screen Wireless Router Review
By
Amped Wireless TAP-R2: Final Thoughts & Conclusions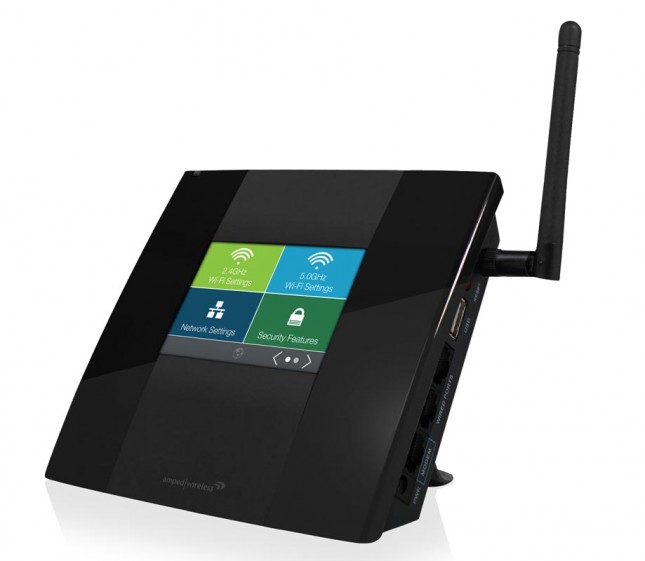 Heading into this review, we knew on paper the $124.99 Amped Wireless TAP-R2 Dual Band Router wouldnt be leading in any of our categories, but the hardware is still pretty cool. A router where you didnt need to go into the GUI with a computer or mobile device is a nice touch. We found that the touchscreen did a pretty thorough job of configuration for your home or small office network.
The Amped Wireless TAP-R2 is very much a success when evaluating the router on the ease of use, operation, and configuration. The 3.5-inch touchscreen is bright and colorful and quick to respond to your fingers. In case you dont like using the touch screen with your fingers, Amped Wireless has outfitted the TAP-R2 with a skinny stylus that housed in the main body of the router.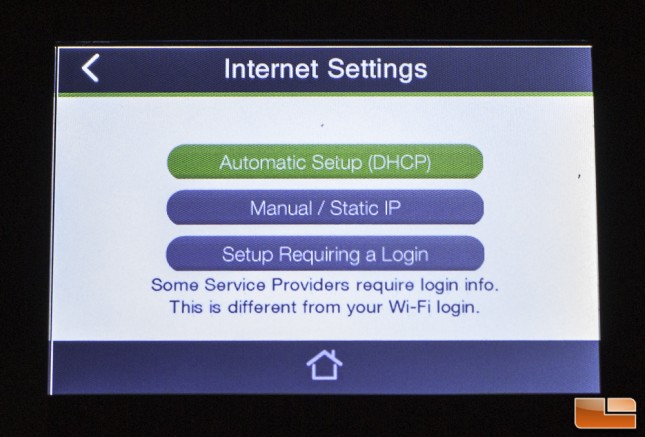 Even if you more of an advanced user, the TAP-R2 gives power users more options than most flagship routers include. There is a main Setup Wizard that you can access through your computers browser, but there are all sorts of goodies just below the surface that you can get to with ease. It is amazing how many ideas and features have come from the Open Source world and now find themselves mainstreamed such as VLAN, configurable QOS, adjustable transmit power, etc. What is even more amazing is that the set of options comes with a router that you can find at Amazon for $125!
The Amped Wireless TAP-R2 router turned out to be the slowest 802.11ac router that we have tested in recent months. This router might be 802.11ac and have an attractive price point, but the performance just isn't there. The fact is that if you are looking to stream high-definitions multimedia to multiple clients you would do so with a bunch of stuttering and network failures. Even the Ethernet ports are only 10/100 so streaming of multimedia was limited for us to one 720p MKV file at a time.
If, however, you are looking for router that is unconstructive and cool looking with a foot print smaller than an Apple iPad mini, and enough wireless performance to keep your e-mail flowing and power Skype or Spotify for well under $150, I really recommend you checking out the TAP-R2. The amount of configuration that Amped Wireless gives you to tweak and optimize is well worth the cost.
We really did have mixed feelings about this router on paper, but in the end, I believe Amped Wireless really know what they are doing: They have identified an area that all network manufacturers are going after, the casual user who is not overtly concerned about being on the cutting edge with multi-radio 802.11ac or Draft MU-MIMO, or whatever. By not focusing on the latest cutting edge technology, they were able to design a very user friendly networking device that anyone could master and configure. Not only are they keeping the cost low, but the cool factor will genuinely grab you until you find out just how many things you can do with the router thanks to its robust GUI. The Amped Wireless TAP-R2 does an incredible job of focusing on the user experience and usability of a network device.
The Amped Wireless TAP-R2 comes with a 1-year warranty and can be purchased today for $124.99 shipped from Amazon.
Legit Bottom Line:
If you are looking to outfit a network that does not rely simply on speed or data transfer rates, the $125 Amped Wireless TAP-R2 is a fully functional router that doesnt take up much room, nor power, but gives you a ton of features to help manage your network. While its not the fastest router weve seen, its certainly the coolest and one we dont mind showing off in the living room.