Amped Wireless TAP-R2 Touch Screen Wireless Router Review
By
Amped Wireless TAP-R2: Speed Tests Far Room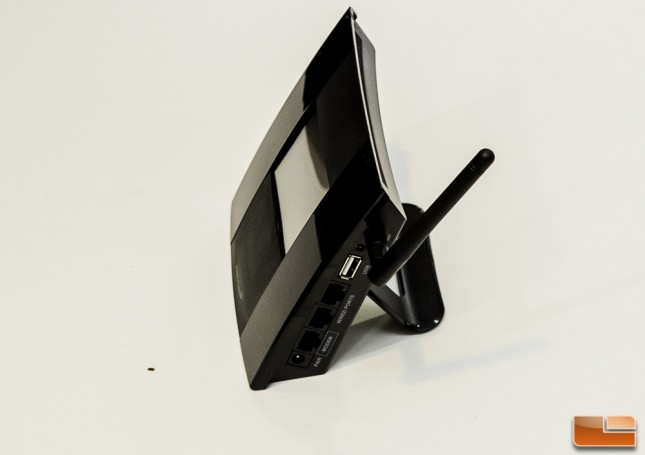 Next, we moved our laptop and wireless bridge down stairs to the far corner of the Legit Bunker. The run was more than 40 feet away and through a carpeted floor. We again ran LAN Speed Test (LST) with data packet sizes of 1MB and 100MB. LST again gave us measurements of Average Read and Write speeds which are plotted below.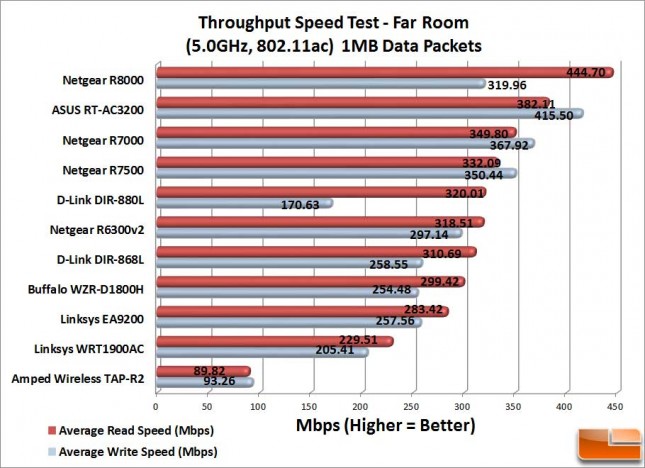 Benchmark Results: Even after moving to the far corners of the Legit Bunker, the Amped Wireless TAP-R2 is still consistent in its throughput speeds. In fact, it seems like the TAP-R2s beamforming algorithms might be on display when looking at the Far Room results relative to others in the test. The Amped Wireless TAP-R2 doesnt seem to fall off the cliff that many of our flagship routers seem to do. With a Average Read Speed of 89.82 Mbps and Average Write Speed of 93.26 Mbps, we see that these speeds are approximately the same for when the devices were in the same room. Of course, this may not mean you can still stream 4 separate HD videos, but we believe the TAP-R2 is doing exactly what it is designed to do.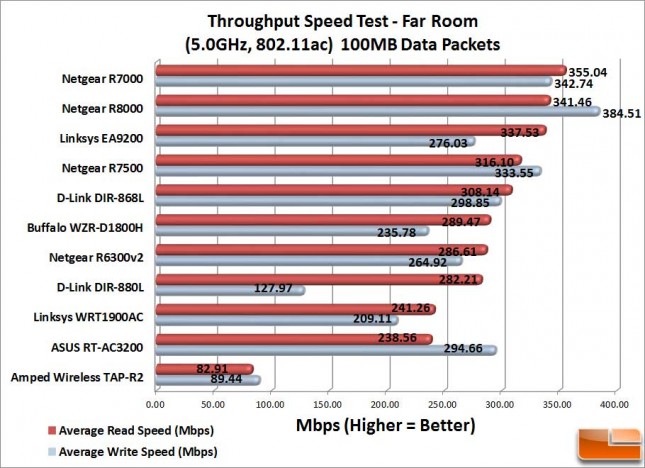 Benchmark Results: With the larger packet size, we do see a bit of a dip in the Average Read Speed (82.91 Mbps), but this is still strong when considering there wasnt much drop off as we moved further away from the TAP-R2 router.