Amped Wireless TAP-R2 Touch Screen Wireless Router Review
By
Amped Wireless TAP-R2: Speed Tests 2nd Room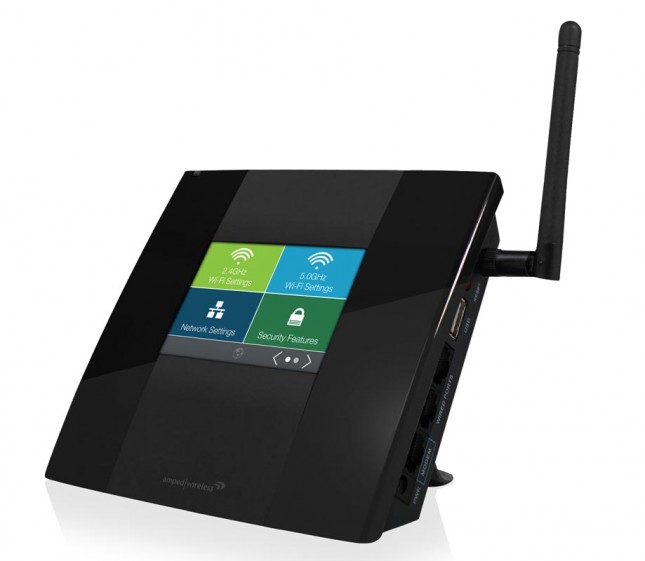 For this Second Room test we moved our Alienware M17XR4 client with the Netgear R7000 in bridge mode to a second room that was 20 feet away from our test routers. There was a wooden double door that we had half way closed throughout all of our tests. For the 1MB data packets we told the LAN Speed Test (LST) application to run 240 successive test packets. For the 100MB data packet, we told LST to run for 10 successive tests.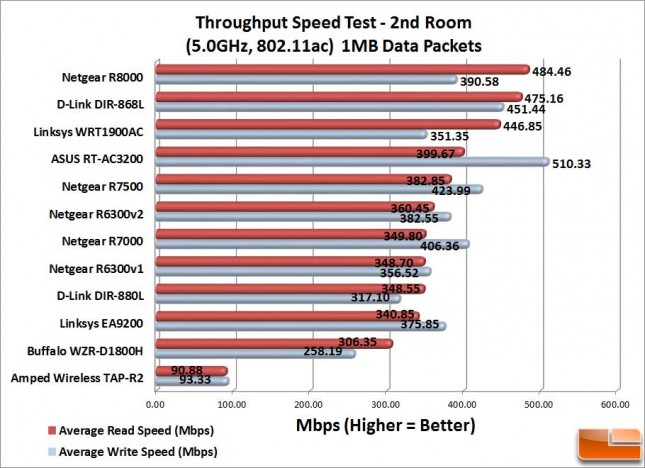 Benchmark Results: Moving a bit further from the Amped Wireless TAP-R2 didnt really affect performance as the router held its speeds around 91 Mbps and 93 Mbps for Average Read and Write Speed respectfully. It seems that we arent going to get much more performance from this router no matter what the orientation is.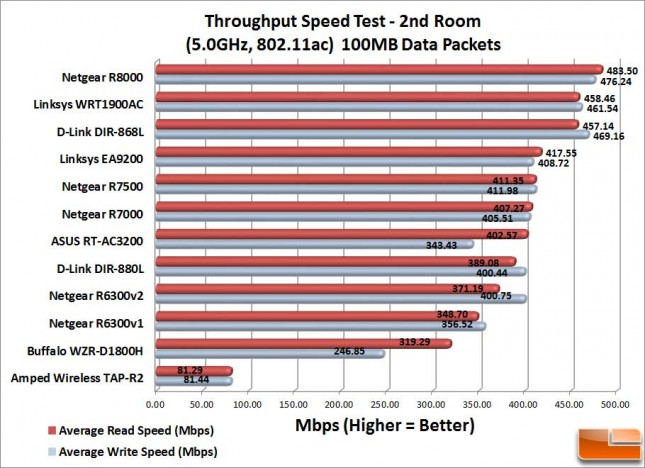 Benchmark Results: With the higher data packets, the Amped Wireless TAP-R2 performance dips slightly as we see the Average Read and Write Speeds hit 81 Mbps. Again, these speeds are really just a fraction of what we see in routers that have multiple antennas and cost two times as much. Depending on your application will determin if you can really live with these kind of speeds.