AMD Ryzen 7 2700X Processor Review – 2nd Gen Ryzen
By
Final Thoughts and Conclusions
AMD has refreshed the Ryzen series by launching four new 2nd Generation Ryzen 2000-series processors today. AMD was able to make some adjustments to the original Zen design and successfully move from the 14nm to 12nm manufacturing process. These manufacturing improvements along with Precision Boost 2 have allowed for higher clock frequencies and improved performance. The performance gains are over 10% in some situations, so we are happy with that. AMD officially noted that they are getting 3% greater IPC with Zen+ over Zen and much better memory and cache latency performance. Not a huge IPC gain, but the higher clock speeds along with Precision Boost 2 make the new processors a solid improvement.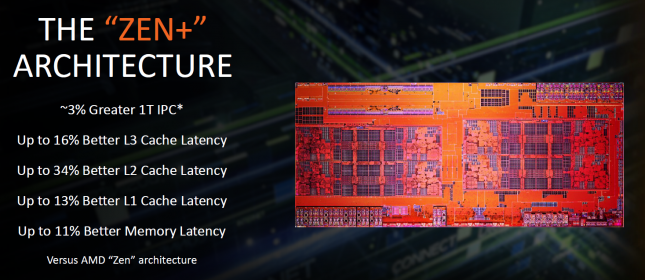 We should also point out that getting a Ryzen system up and running last year could be tricky if you didn't have the right memory kit. The AMD AM4 platform this time around was found to be trouble free. The UEFI builds for the ASUS X470 board that we used were superb, post and boot times were quicker and memory support was night and day better. Where was this Ryzen platform last year? AMD has done a great job over the past year cleaning up Ryzen and the AM4 platform! Not to mention we are testing with the latest Windows patches for protection against Spectre and Meltdown!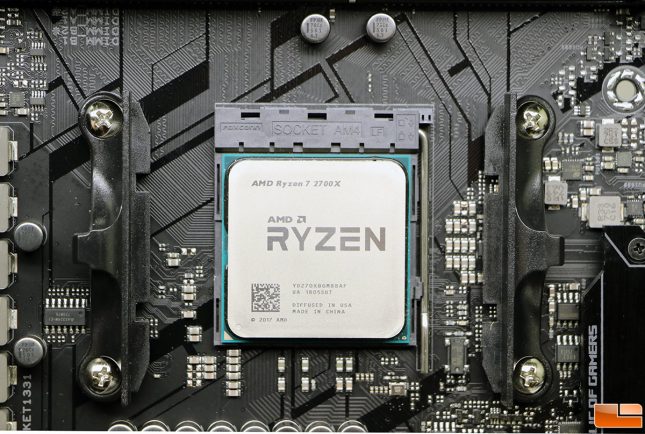 After spending a couple weeks playing around with the AMD Ryzen 7 2700X processor we are happy with it. The AMD 2nd Generation Ryzen 2000 series processors get AMD closer to Intel and should make enthusiasts happy. You have a real enthusiast friendly processor here with unlocked multipliers and Ryzen Master overclocking software that will allow you to get the most from your investment. You also get the AMD Wraith Prism Cooler with controllable LED lighting that sits atop the soldered heatspreader on the Ryzen 7 2700X. With a good X470 board you'll be able overclock or underclock this platform to where you want it. The Ryzen 7 2700X came out ahead of the Intel Core i7-8700K in most of the multi-threaded tests, but was still behind the single-core tests and gaming benchmarks. The overall performance conclusion for 2nd Gen Ryzen is the same as before, but the clocks are higher and AMD is still catching up to Intel.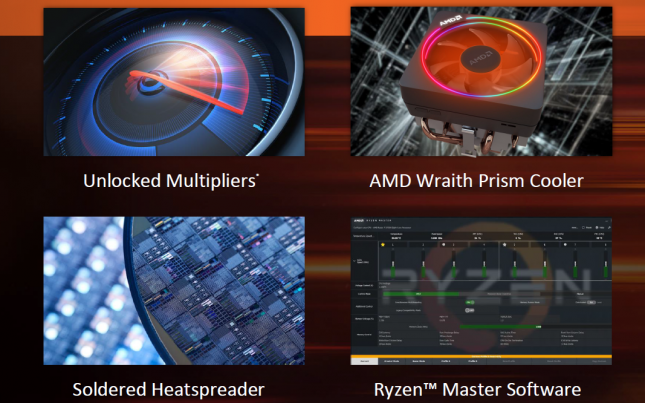 If you were on the fence with a Ryzen build, the 2nd Generation Ryzen 2000 series along with the new X470 chipset based boards should seal the deal. They offer better performance and compatibility along with solid pricing. The AMD Ryzen 7 2700X processor that we benchmarked here today is $328.90 shipped and it comes with the Wraith Prism CPU cooler with LED lighting. It's really not a bad price for a mature platform and for the level of performance that you get.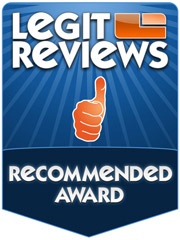 Legit Bottom Line: The AMD Ryzen 7 2700X Processor is the aimed gamers, creators and enthusiasts wanting the fastest CPU for the AM4 platform and want solid multi-threaded performance.