AMD Ryzen 7 2700X Processor Review – 2nd Gen Ryzen
By
AMD Ryzen 7 2700X Overclocking
We wanted to look at overclocking on the AMD Ryzen 7 2700X processor and see if we could get better overclocking on the 2nd Generation Ryzen processors. We switched over to a Corsair H115i 280mm liquid CPU Cooler for this part as seeing 84-95C temps on the CPU and CPU Diode readings proved that we needed more cooling headroom if we wanted to push much higher on all cores.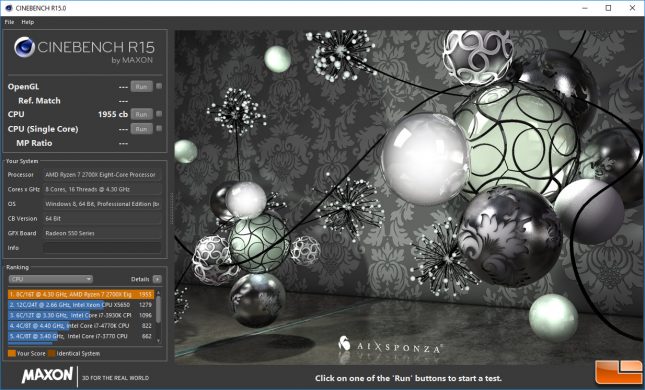 We are happy to report that we were able to get 4375 MHz on all cores by increasing the CPU multiplier and pushing the core voltage up to 1.425V. The result was a our Cinebench R15 score went from 1813 to 1955, which is a 7.8% performance improvement over stock CPU speeds.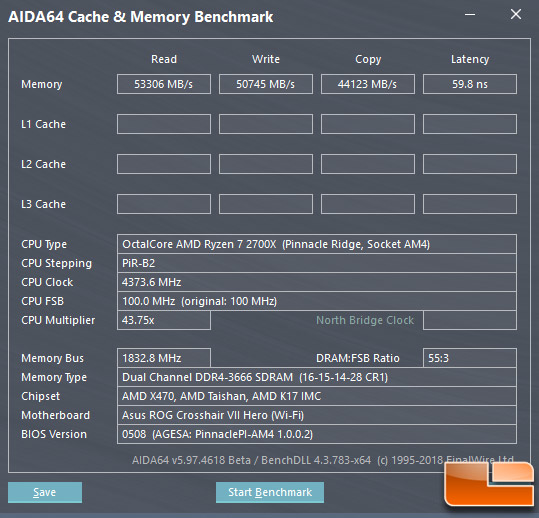 We messed around with overclocking the memory for a bit and were able to push the G.Skill Sniper X DDR4 3400MHz kit up to 3666MHz with fairly tight timings of 16-15-15-28 and a command rate of 1T while we had the processor overclocked to 4375 MHz on all cores. This was able to get the memory latency below 60 ns and our read and write memory bandwidth speeds were well over 50,000 MB/s.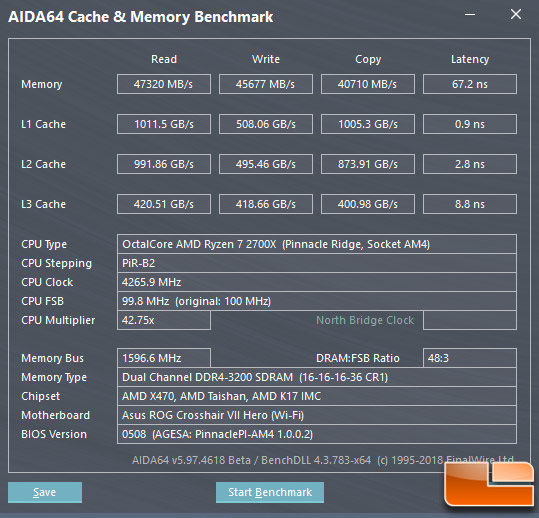 Here are the stock results for those that wanted to see. This is the first time that we've gotten 3600MHz or higher working on any Ryzen platform, so we are extremely happy with what we are seeing on the AMD ROG Crosshair VII Hero Wi-Fi X470 motherboard and the AMD Ryzen 7 2700X processor when paired with a good DDR4 memory kit!
Let's wrap up this review!