AMD Ryzen 7 2700X Processor Review – 2nd Gen Ryzen
By
AMD Ryzen 7 2700X Power Consumption and Temperatures
No review is complete without taking a look at power, but we know this test is going to be pretty close. That is because the Intel Intel Core i7-8700K and AMD Ryzen 7 1800X processors are 95W TDP parts. The new AMD Ryzen 7 2700X has a higher 105W TDP, so let's see how the numbers look,.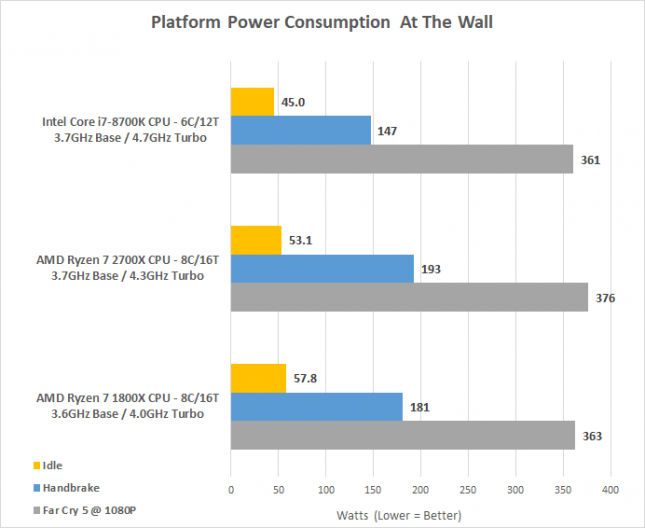 The AMD Ryzen 7 2700X actually used less power than the 1800X at idle when we tested the two on the same ASUS X470 chipset based board, but used about 12-13 Watts more power at load. The Intel Core i7-8700K used less power at idle and load, but that was expected. The motherboard also plays a role in idle power numbers, so keep that in mind.
We wanted to see how the factory AMD Wraith Prism CPU cooler performed at idle and load on the Ryzen 7 2700X processor. Our ambient room temperature was 22.2C (72F) and we used the AIDA64 System Stability Test for about 15 minutes to get our numbers.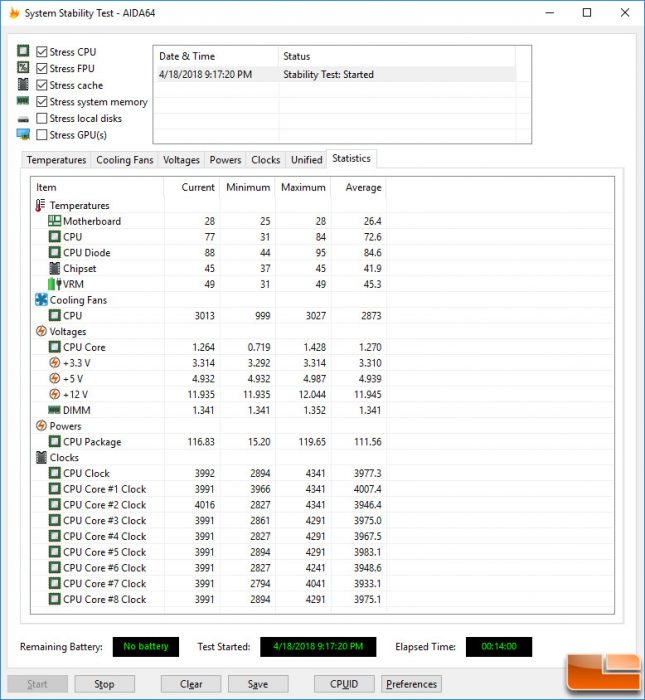 The AMD Ryzen 7 2700X showed an idle CPU temp of 31C and a load temp of up to 84C. The CPU diode had the idle temp at 44C and the maximum temp at 95C. No thermal throttling was reported and the 8 physical CPU cores were running at 4GHz during this test. The CPU package power was shown as peaking at 120 Watts during this test.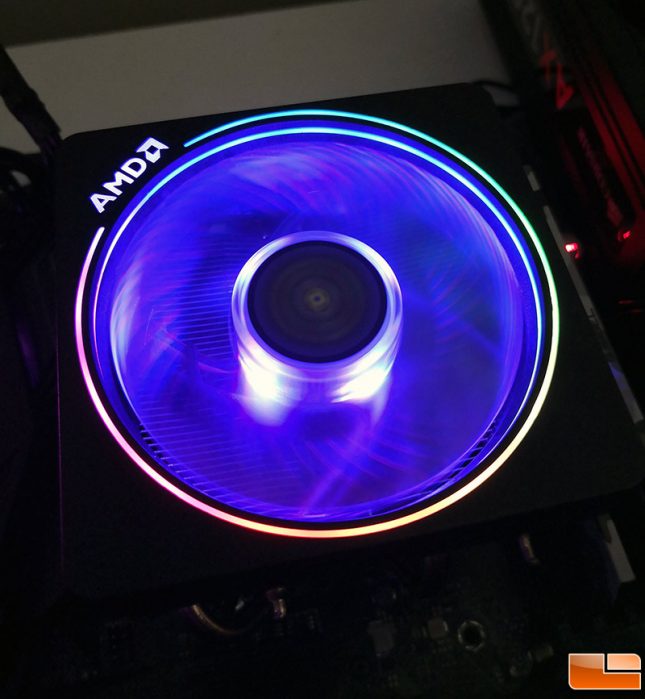 Temperatures are respectable on the Wraith Prism, but it looks like a million bucks. You can control the lighting with ASUS Aura sync and is hands down the sweetest retail boxed air cooler we have ever seen come with a processor.
Let's take a look at overclocking!