AMD Radeon R9 280X Video Card Review w/ ASUS, XFX and MSI
By
Hitman: Absolution
Hitman: Absolution is an action-adventure stealth DirecX 11 video game developed by IO Interactive and published by Square Enix. It is the fifth entry in the Hitman game series, and runs on IO Interactive's proprietary Glacier 2 game engine. This game title uses the Glacier 2 game engine and was released on November 20th, 2012.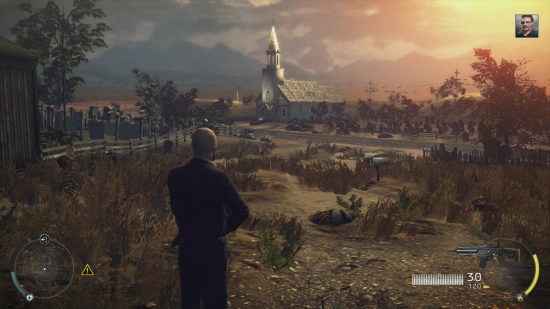 We benchmarked Hitman: Absolution with Ultra Settings.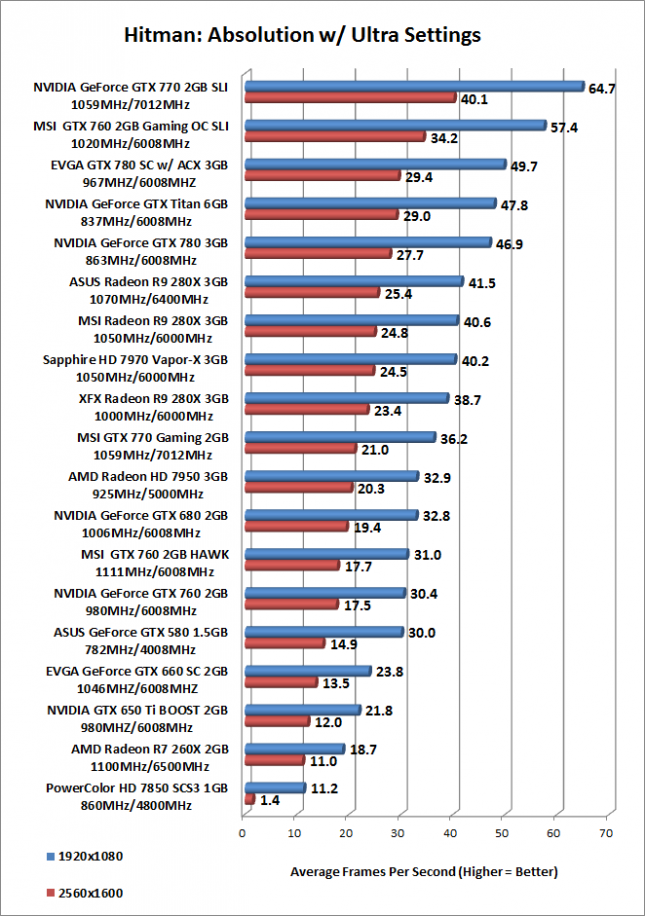 Benchmark Results: The AMD Radeon R9 280X overclocked card by ASUS was just 3-5 FPS behind the mighty NVIDIA GeForce GTX 780 video card that is powered by the Kepler GK110 GPU! Not bad considering this is a $299 video card and a GeForce GTX 780 will set you back a solid $659!