AMD Mantle API Real World BF4 Benchmark Performance On Catalyst 14.1
By
Battlefield 4
For Battlefield 4, you will need the beta drivers and a large patch to enable Mantle support, this downloads automatically when you start the game; in game you will also have to enable the Mantle API in the Video section and then restart the game. For more information See Here.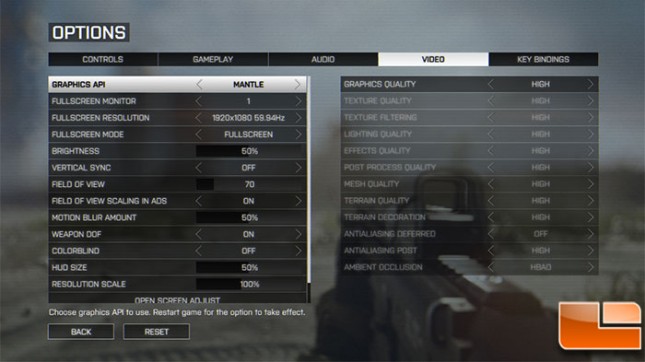 Sadly, FRAPS does not support Mantle at this time, so DICE has enabled a new console tool to do benchmarking; "PerfOverlay.FrameFileLogEnable 1" to start the recording and "PerfOverlay.FrameFileLogEnable 0" to stop the recording. While we would like to thank DICE for this tool, it would be great if they would do an automated benchmark tool. The tool saves the results as a .CSV file, and with a little analysis we can determine the FPS. As is common practice, the same portion of the mission will be run three times and the results averaged.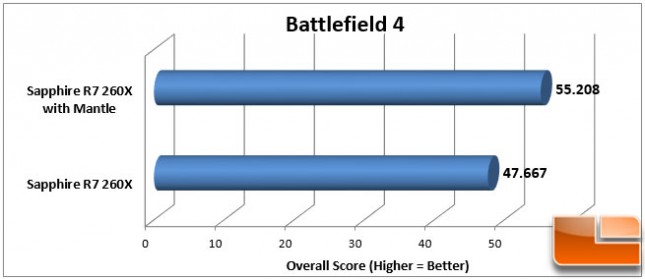 Benchmark Results: In Battlefield 4, using DICE's new benchmarking tool we received a 15.8% performance boost once Mantle was enabled at a screen resolution of 1920×1080. This is not a bad performance uplift and we'd consider a system with an Intel Core i5-3570 processor along with a Radeon R7 260X a pretty good real world platform for gamers.