AMD Mantle API Real World BF4 Benchmark Performance On Catalyst 14.1
By
Star Swarm
Star Swarm is the newest benchmark focusing on Oxide Games next generation Nitrous engine. Nitrous was designed for hardware found in modern PC's, Playstation 4 and XBox One. Built on a 64-bit multicore engine, it will allow a high number of 3D objects to be drawn and rendered at the same time.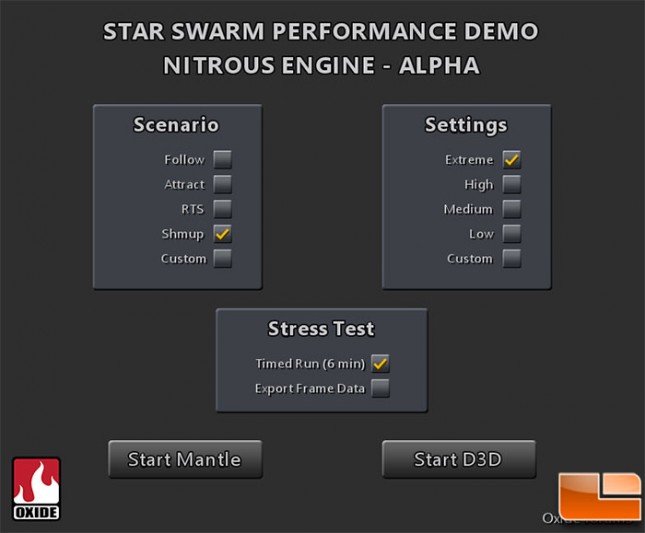 The benchmark has various settings, we will be using the Extreme setting and allowing it to run for 6 minutes. Due to Star Swarms random nature, each of the tests will be run three times, with the results averaged.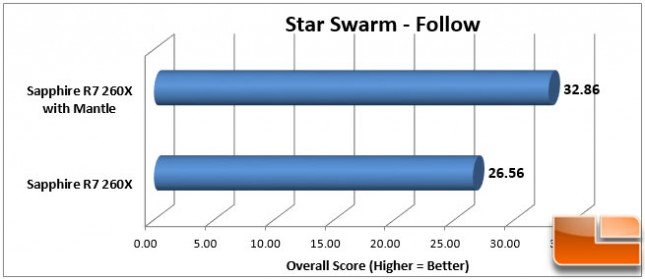 The follow scenario focuses on a single unit to provide more consistent results. The scores went from 26.56 in DX11 to 32.86 with Mantle; a 23.7% performance boost.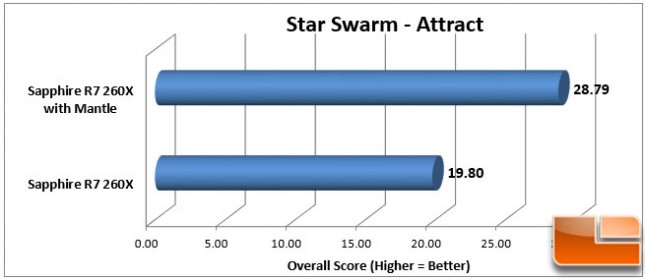 Attract uses randomized camera movements for a greater amount of variation. A huge performance boost in this test scenario, 45.4%!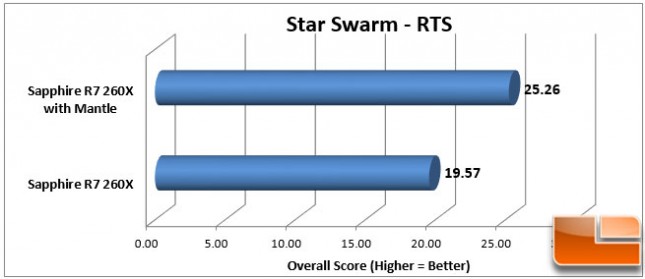 Utilizes a long range camera as we would see in a RTS game. Another high performance boost with Mantle, coming in at 29.1%.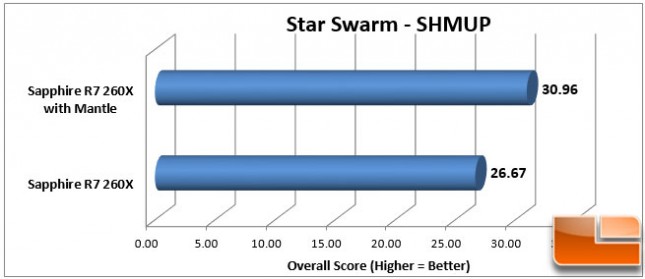 SHMUP is a top down view for "shoot 'em up" style games. While not as impressive as the previous couple scenarios, a 16.1% performance boost is still a great advantage.
Benchmarking Results: Receiving a performance boost between 16% and 45%, with an overall average of 28.58% performance boost in Star Swarm with Mantle.