Addlink X70 RGB 1TB NVMe SSD Review
By
Final Thoughts & Conclusions
This is our first review of any product from addlink (website) and it also happens to be the first time that we've worked with the Taiwanese company. Despite being relatively new to the market their products are already widely available at both Amazon and Newegg. The addlink X70 is a very straight forward NVMe SSD that just happens to be based off Phison's E12 RGB reference design board. addlink took that reference design and came up with their own custom heat spreader and thus the addgame X70 was born into the addlink gaming series.
When it comes to performance the addlink X70 1TB RGB NVMe SSD ended up right where we expected it to and offered nearly identical performance to other Phison E12 based drives. Our testing showed that we were close to the drives rated speeds of 3400 MB/s read and 3000 MB/s write. Our testing was done with the default RGB lighting effect (see gif) and we do know that some lighting effects can impact overall SSD performance from other reviews based on this reference design (Patriot Viper VPR100). We've already covered all that, so we didn't hit on it at all in this review. It should also be pointed out that the color of the RGB lighting will change the thermal characteristics displayed by the drive. Yes, running solid white will increase the temperatures. Thankfully the number of people buying RGB lighting just to run white lights 24/7 seems to be non-existent!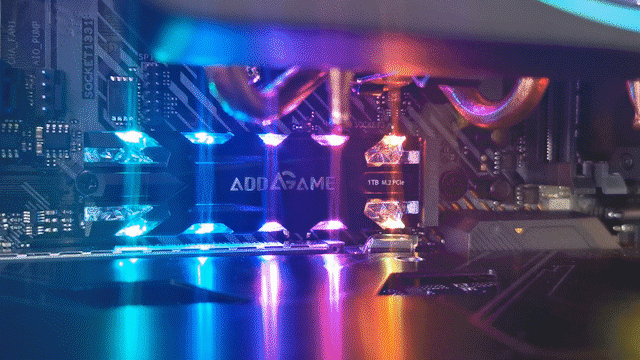 The warranty on the addlink X70 1TB is top notch! You get a 5-year limited warranty and the 1TB drive that we tested in this review has an endurance rating of 800 TBW. That endurance rating is likely very conservative as other companies are offering double that with the same reference drive featuring identical components.
When it comes to pricing the addlink X70 1TB drive is priced at $159.99 shipped. That is a $22 price premium over the addlink S70 1TB drive ($137.99) that doesn't have RGB lighting. So, if you want RGB lighting you can go with the addlink X70 or if it isn't something you are fond of you can save money and get the addlink S70! addlink also happens to be priced at or below the price point of all the Phison E12 controlled NVMe SSDs when this was published in July 2020. With great performance, low pricing and RGB lights… The addlink X70 is a drive that we'd recommend!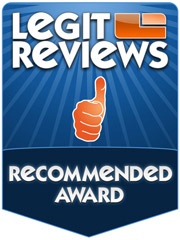 Legit Bottom Line: addlink might not be the first name to come to mind when it comes to NVMe SSDs, but the X70 from the addlink gaming series delivers top notch performance at an affordable price point!