Addlink X70 RGB 1TB NVMe SSD Review
By
Anvil Storage Utilities
Anvil Storage Utilities 1.1.0
Along with the move to a new platform, we decided to make a change in one of the benchmarks. There's a relatively new benchmark called Anvil Storage Utilities that is in beta but close to production. It's a very powerful tool that measures performance through a variety of tests which can be customized.
Anvil SSD Benchmark with 100% Compression (incompressible data):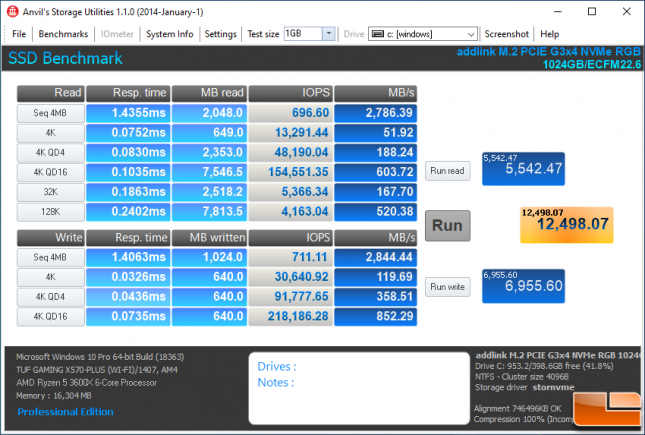 Anvil SSD Benchmark with 46% Compression (Applications Test):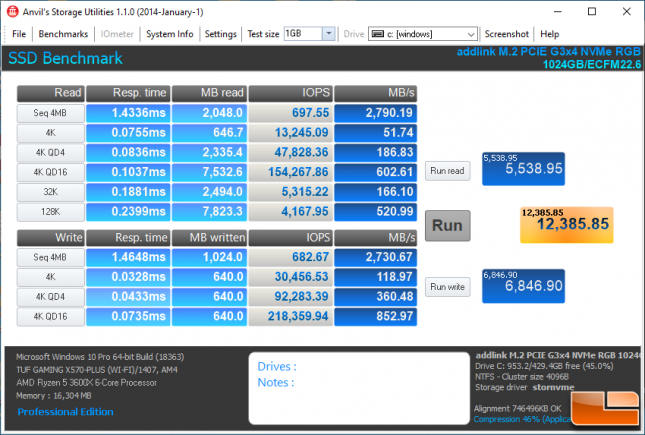 Benchmark Results: The benchmark results from the most recent build of Anvil SSD Benchmark showed that with 100% compression (incompressible data) that the addlink X70 1TB drive scored 12,498.07 points in the standard test with 100% compression and 12,385.85 points in the applications benchmark that has 46% compression.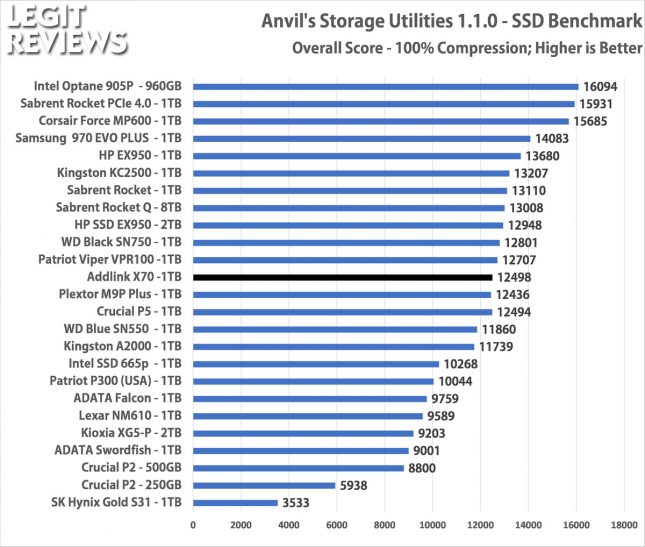 When we chart the score of the standard benchmark (100% compression) the addlink X70 1TB NVMe SSD ends up being pretty much smack dab in the middle of the performance chart!