ACER Aspire S7 11.6 inch Touch Enabled Ultrabook Review
By
Inside the ACER Aspire S7-191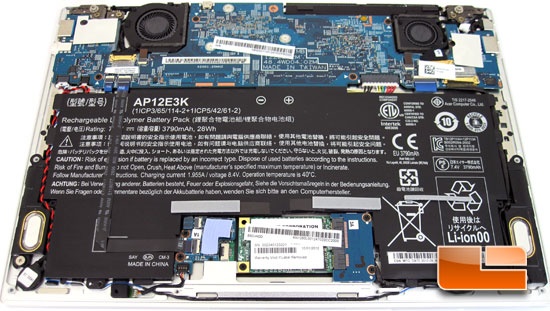 Once we have the bottom cover of the ACER Aspire S7-191 removed, the bulk of the visible components is the battery.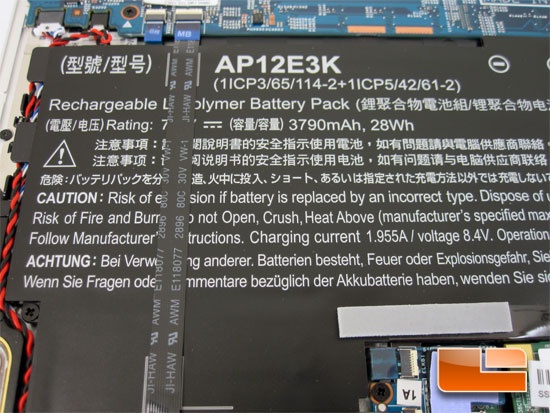 The battery being used in the ACER Aspire S7-191 is a AP12E3K 4cell 7.4 Volt Lithium Polymer (Li-Polymer) battery. The specifications for the ACER Aspire S7-191 list the battery as a 2500mAh batttery, the battery itself is labeled as a 3790mAh battery.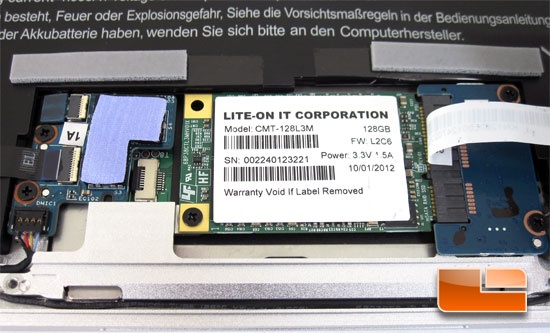 The ACER S7-191 is using a Lite-on IT Corp CMT-128L3M mSATA SSD.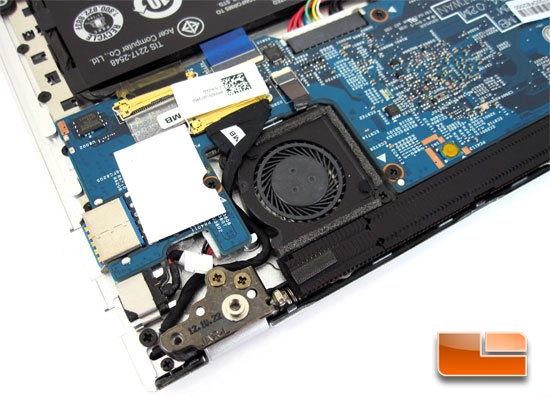 The ACER Aspire S7 uses two fans to keep the internal components cool, one is used for intake while one is used for exhaust. this keeps a steady current of airflow through the system.