ACER Aspire S7 11.6 inch Touch Enabled Ultrabook Review
By
ACER Aspire S7-191 Retail Packaging and Bundle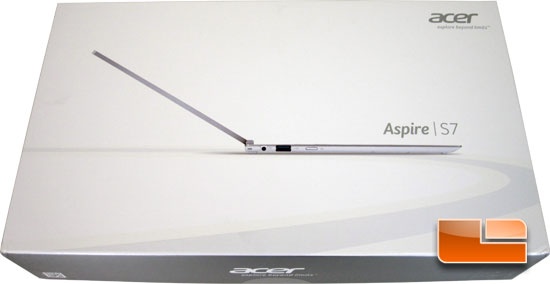 The ACER Aspire S7 comes packaged in a relatively simple box. The front features the a profile of the Aspire S7 Ultrabook, which as we can see is incredibly thin (measuring only 12.2mm thin (.48″)). On the upper corner we can see the ACER logo, and the product name just over the track pad of the Ultrabook.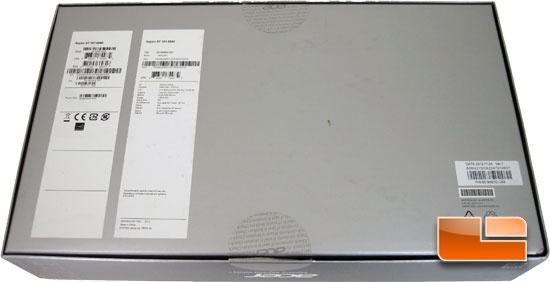 Flipping the retail packaging for the ACER Aspire S7 over, we are graced with a couple of labels. The labels feature information like the full model number Aspire S7-191-6640 (which can be found for only $999.99). Nothing super exciting back here, but certainly worth a quick peek.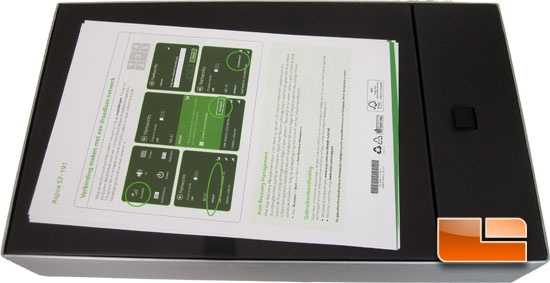 Opening up the packaging, we are greeted by some paperwork regarding the initial set-up and features of the ACER Aspire S7 Touch Screen Ultrabook.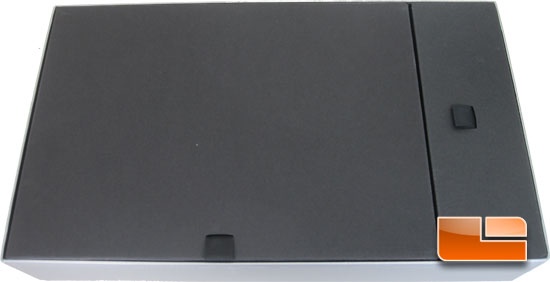 Removing the paperwork is even less exciting as we are left with some cardboard that keeps everything protected.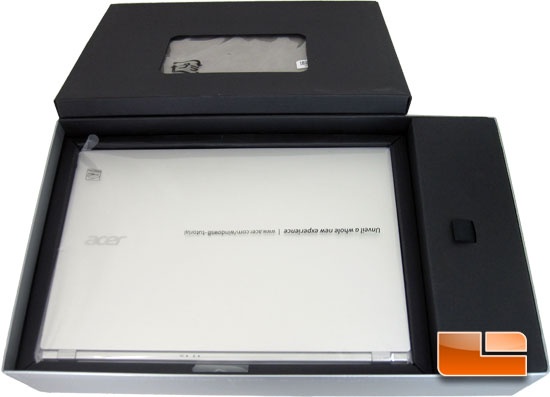 Flipping back the top layer of cardboard we are greeted with our first look at the Aspire S7 aluminum finish.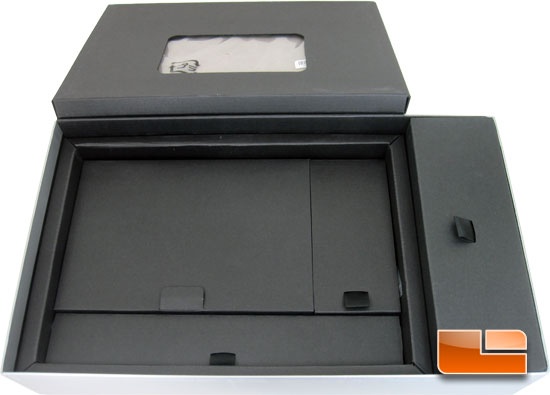 Removing the Aspire S7 we can see that there are several boxes underneath it that contain the accessories and additional paperwork.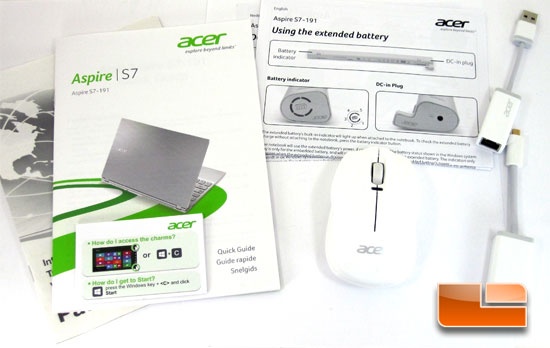 In addition to the manual and other paperwork, the Aspire S7 includes a Bluetooth mouse, USB to RJ45 Ethernet connection, as well as a mini HDMI to 15pin VGA adapter.

One of the accessories that caught me off guard is an external battery! This simply plugs into the plug that the AC adapter plugs into and mounts to the bottom of the Aspire S7.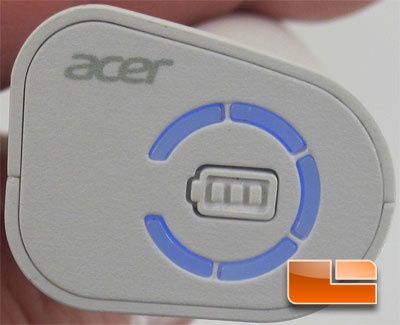 The battery has an indicator to let you know the charge when you depress the button in the center. Each of the LED's indicates 20% of the charge.

On either side of the battery is a thumb screw that threads into the bottom of the Aspire S7.