ACER Aspire S7 11.6 inch Touch Enabled Ultrabook Review
By
ACER Aspire S7-191 External Features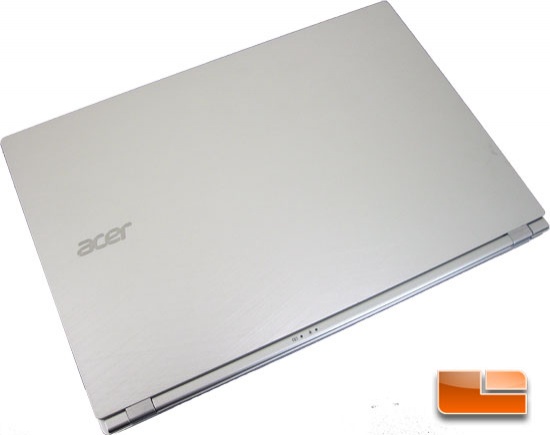 The ACER Aspire S7-191-6640, as well as the entire S7 series features a brushed aluminum top with the ACER logo etched on. It isn't flashy, but it is a very sleek look. Thanks to the aluminum, it's also incredibly light! The Aspire S7 weighs only 2.69 pounds (~1.22 kilograms)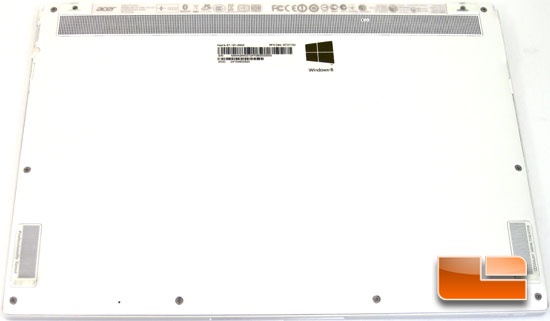 On the underside of the ACER Aspire S7 it's kept pretty simple. Along the bottom of the picture we have a speaker at each corner. Up towards the top of the image we have a label with the model number (Aspire S7-191-6640), manufacturing date, serial number, and the Microsoft Windows 8 Logo. Above that we can see the ventilation screen to allow the fresh air in to keep the system cool.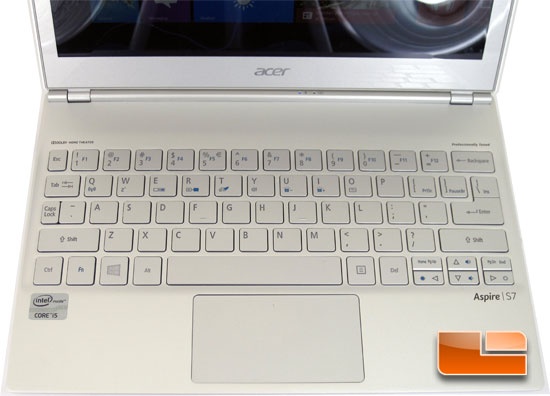 The ACER Aspire S7 Touch Screen Ultrabook is a little different that I am accustomed to. Right off the bat I noticed that there is no function keys. To get the F1-F12 keys you need to use the Function key plus the corresponding number key. The typical hardware shortcut keys that are usually bound to the F1-F12 keys are bound to other keys. Not really an issue once you get used to it, just took a little getting used to. The trackpad on the Aspire S7 was really easy to use. The overall responsiveness on it, and the feel of the buttons was great, really a great choice of hardware.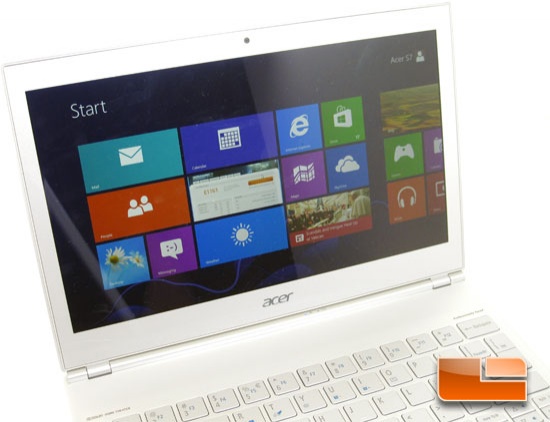 The ACER Aspire S7-191 screen is great to look at. On this particular model we have a 11.6″ Active Matrix TFT color LCD. Despite the small size, ACER has the resolution set to 1920×1080. This did take a little getting used to, as I'm used to that resolution on my 23″ ASUS monitor so it felt a little cramped to begin with. After a couple of hours working on the Aspire S7 I had acclimated to the high resolution and small screen.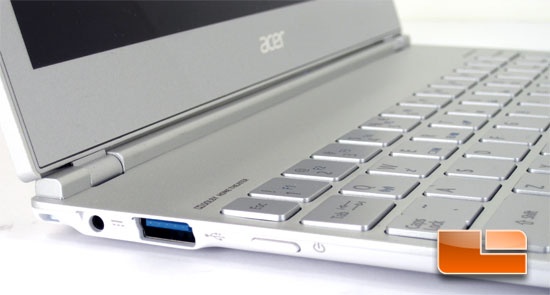 There isn't much along the edges of the ACER Aspire S7-191. This edge features a single SuperSpeed USB 3.0 port, the all important power button, and the AC power plug.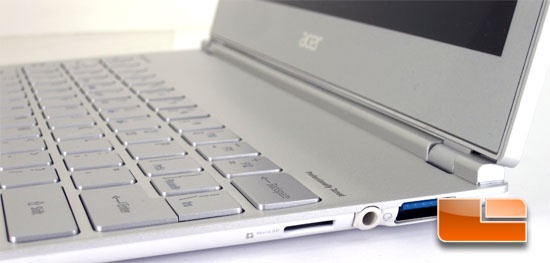 This edge features a second SuperSpeed USB 3.0 port, headphone jack, and a microSD card slot.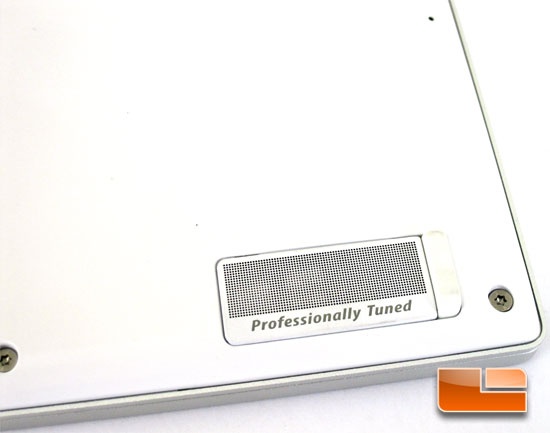 Underneath the ACER Aspire S7-191 we can see that each of the speakers is labeled as being professionally tuned. If you are looking to take the bottom of the ACER Aspire S7-191 off as we are about to do. You will need a T6 Torx wrench to remove the nine screws. Once you do that the cover comes off nice and easy.