Acer Aspire 1551 11.6-inch Notebook Review – AMD Turion II
By
3DMark Vantage & PCMark Vantage
3DMark Vantage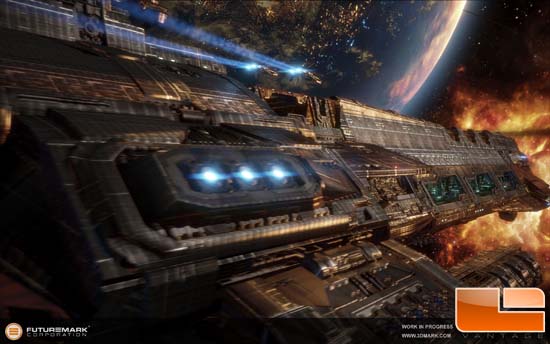 3DMark Vantage is the industry standard benchmark for PC gaming performance developed by Futuremark, the same people who developed PCMark Vantage. 3DMark Vantage takes advantage of DirectX 10 as it was designed for Windows Vista and also works in Windows 7. It includes two graphics tests, two CPU tests and a few other feature tests along with support for the latest hardware.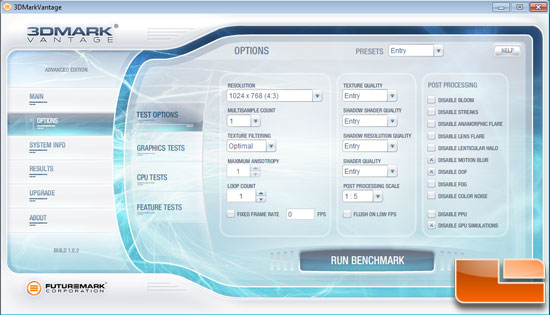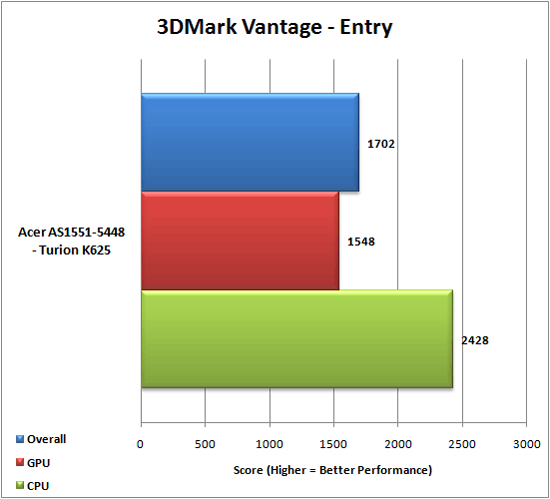 Performance in 3DMark Vantage mirrors what we saw in Left 4 Dead 2, gaming performance is passable at best for this 11 inch ultra mobile notebook.
PCMark Vantage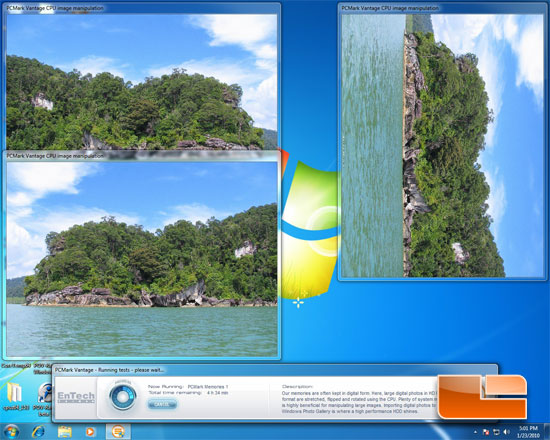 Many people already know what PCMark Vantage is and what it does, but for those who do not know, PCMark Vantage is a benchmarking suite designed for Windows Vista and Windows 7. It measures your computers performance in areas such as, editing and viewing photos, gaming, video, music, security, productivity and communication. It also offers easy execution for casual users and detailed testing for enthusiasts and professionals alike.
PCMark Vantage allows the user to compare their system to other similar systems to find bottlenecks in their system whether it's a laptop, desktop or workstation.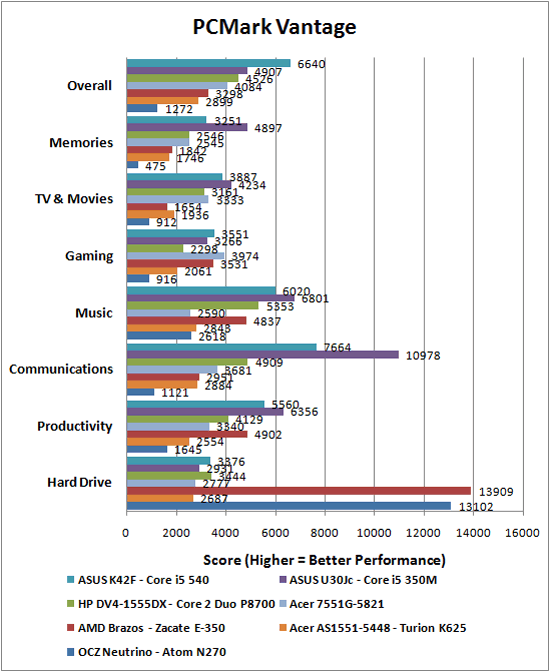 In PCMark Vantage we have some other systems to compare to. Overall the little Aspire 1551-5448 has respectable performance for such a small system. The rest of the test systems are considerably larger, or have an SSD which tilt the standings a bit.