Acer Aspire 1551 11.6-inch Notebook Review – AMD Turion II
By
Acer Aspire 1551 Test Setup
Our Acer Aspire AS1551-5448 came preloaded with Windows Home Premium 64-bit. We allowed the system to run Windows update and also updated to the latest 10.11 Catalyst Mobility drivers.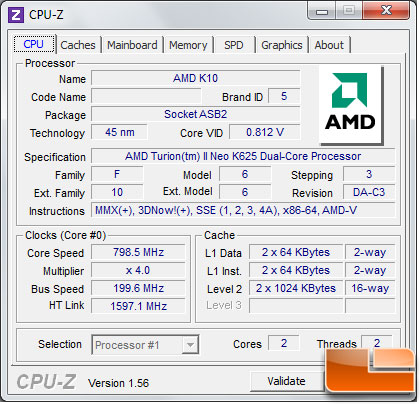 The K625 dual core CPU runs at a top speed of 1.5GHz. In the CPUz screenshot above you can see the aggressive throttling down to just 800MHz to lower power consumption.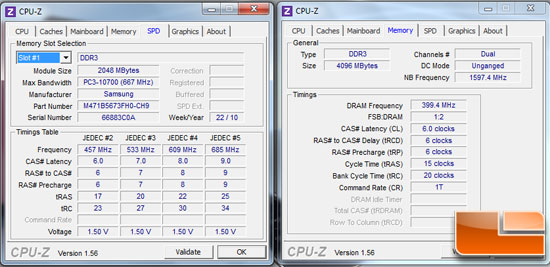 The 4GB of memory in our Acer Aspire AS1551-5448 runs at 800MHz with 6-6-6-15 timings. As you can see, the memory is based on Samsung IC's which are rated at 1333MHz. As far as memory upgrades go, there are none. The system supports up to 2x2GB of DDR3, which is what is already in the system.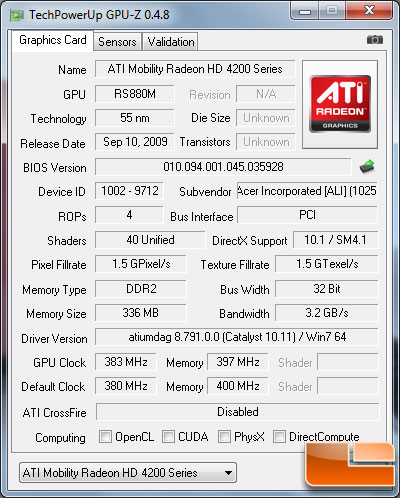 The ATI Mobility Radeon HD 4225 comes equipped with 384MB of DDR2 (336MB shown). With the notebook plugged in Power play was set to maximum performance, which is why we see the clocks running at full speed.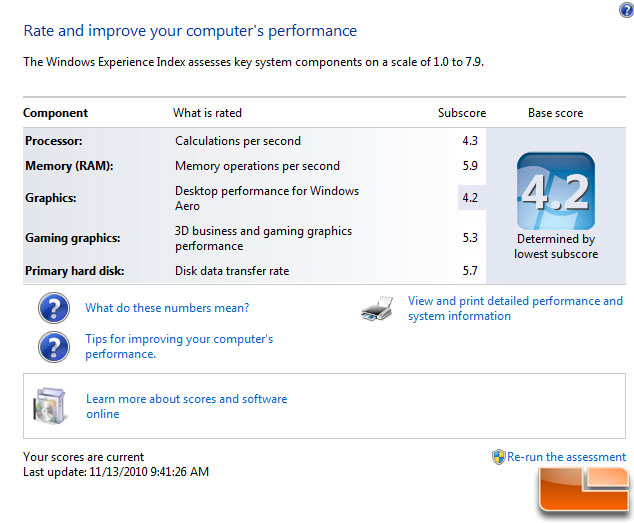 And finally we have the Windows 7 Performance Index. The Aero performance of Windows 7 is the lowest subscore here, giving the system a 4.2 rating.