Zalman ZM-VE300 USB 3.0 External Drive Case Review
By
Setup and Operation – ZM-VE300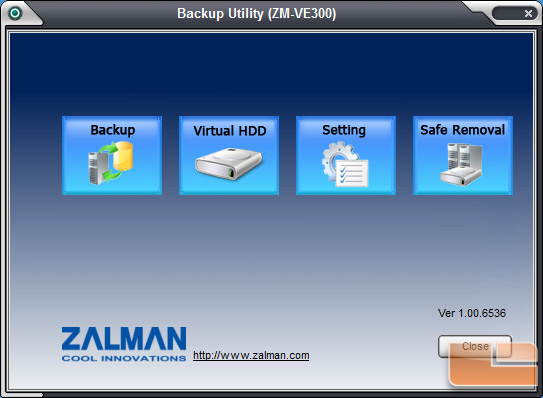 The included software has several options – backup, Virtual HDD, setting and a safe removal button.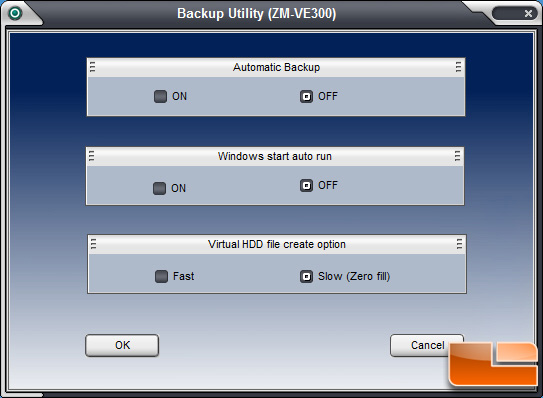 The function of the last is rather obvious and the settings button allows you to adjust the parameters of the utility.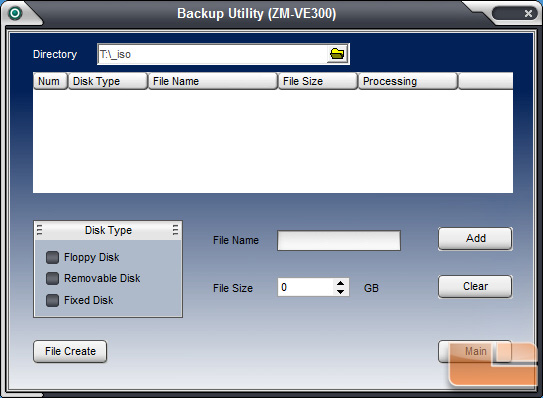 Mounting of ISO files are done with the virtual HDD button whereas ISO files are stored in the x:\_iso folder and can be simulated as multiple disk types.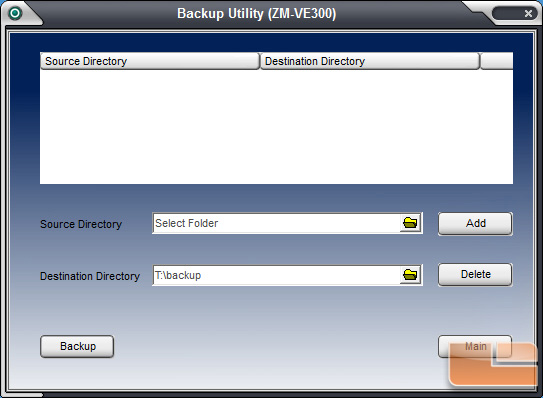 The backup utility is simply configured by specifying the source and destination directories.

The LCD glows blue with black text and displays the model number upon initialization.

The jog switch on the side which we pointed out earlier is used to navigate the various menus on screen. Rather than show umpteen different images of the menu screens, we've included the overall menu hierarchy below for reference.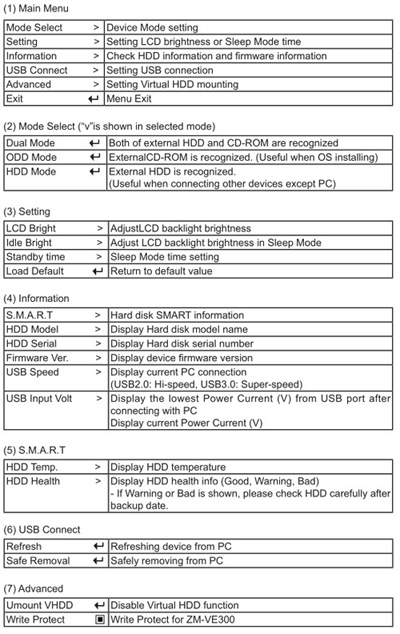 Through the direct menu, you can access many more features such as HDD SMART status, firmware version, temperature, voltage and it will also allow you to adjust the screen brightness, enable write protect (obviously software enabled protection) and the hard drive sleep timer.