Zalman ZM-VE300 USB 3.0 External Drive Case Review
By
Zalman ZM-VE300 USB 3.0 External Drive Case
Zalman is probably most widely known for their cooling products but they also have quite a few other product lines that cover quite a few categories, including storage. In that realm, they have quite a useful little tool with their ZM-VE300 USB 3.0 external drive case. As the name implies, it can be used as an enclosure for any 2.5″ drive allowing it to connect to any USB capable computer, but that's not all. It can host ISO images and mimic or emulate a CD/DVD drive to allow installation of software directly from the ZM-VE300 instead of off a disc which comes in super handy if your device lacks a CD/DVD drive, like recent MacBook Pros, because it works with virtually any operating system.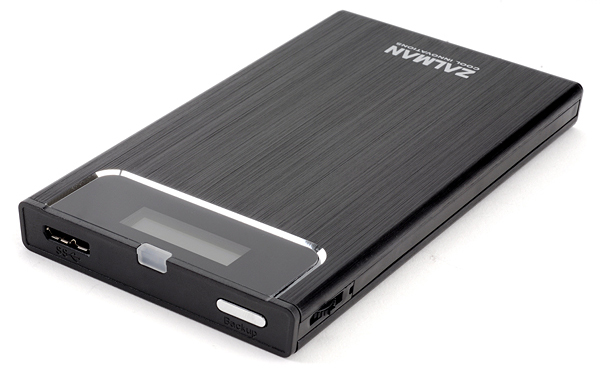 In addition, it has a handy one touch back-up function that makes it an excellent tool for backing up on the go. The previous version of the enclosure (ZM-VE200) was very similar in design but only supported USB 2.0 connections. With the USB 3.0 connection on this latest version, backups and other read/write operations are much faster which makes use less of a waiting game. Currently, you can find this selling for $45.29 shipped in black and it also comes in a nice silver color for $43.16 shipped.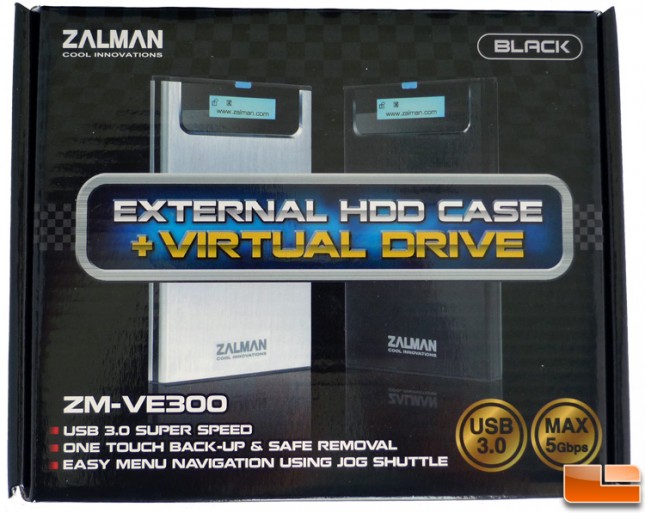 Zalman ZM-VE300 Features and Specifications:
USB3.0 Super Speed w/ Max 5Gbps Transfer Rate
Convenient Virtual ODD
One Touch Backup & Safe Removal
Convenient & Intuitive Menus
Aluminum Body for Enhanced Cooling & Elegance
Plug-and-Play
Subcompact Design
Convenient Travel Pouch Provided
Screw Driver Provided for Case Dis-assembly & HDD Installation
Dimensions:
135.3(L) x 78.6(W) x 13.1(H) mm
Weight:
96g
Materials:
Aluminum Alloy, Acryl, Poly Carbonate
External Interface
USB1.1 Max. 12Mbps
USB2.0 Max. 480Mbps
USB3.0 Max. 5.0Gbps
Internal Interface:
SATA II 3Gbps
Compatible HDD Size:
2.5″(9.5mm HDD/SSD)
Power:
Input: DC 5V
Supported OS:
Windows 98, ME, 2000, XP, VISTA, 7 / Mac OS / Linux
Color:
Black/Silver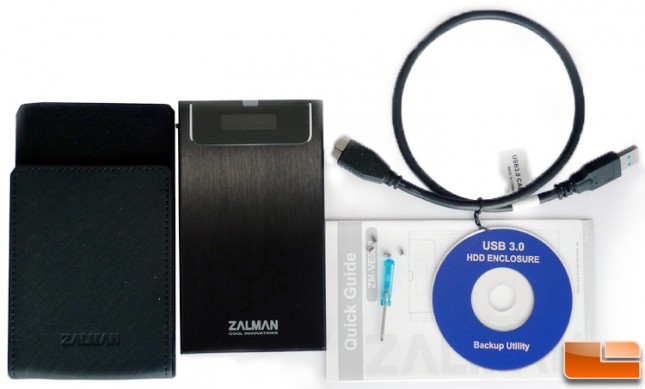 Along with the enclosure, the Zalman ZM-VE300 comes with a nice travel pouch, a 21.5-inch long USB 3.0 cable, instructions, a CD with backup software, and four tiny screws with a corresponding mini screwdriver.