XFX Pro Series 850W Black Edition PSU Review
By
Inside the XFX Pro Series 850W Black Edition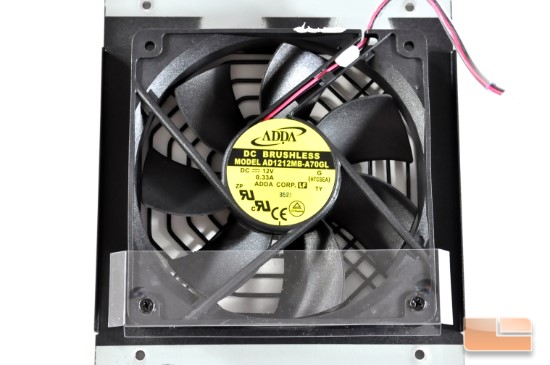 An ADDA AD1212MB-A70GL 120mm fan is responsible for the cooling needs of this power supply. ADDA is a reputable manufacturer, the fans of which are cooling a large percentage of the power supplies available today. This particular model has a ball bearing and a maximum speed of 2050RPM.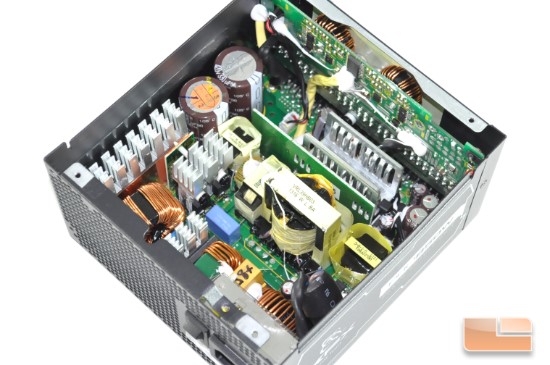 When we removed the cover of the XFX Pro Series 850W Black Edition, we encountered a very familiar sight. Seasonic is the OEM behind this power supply and it is based on one of their most popular platforms, the KM. The build quality is exceptional, with an immaculate soldering job and well-secured components.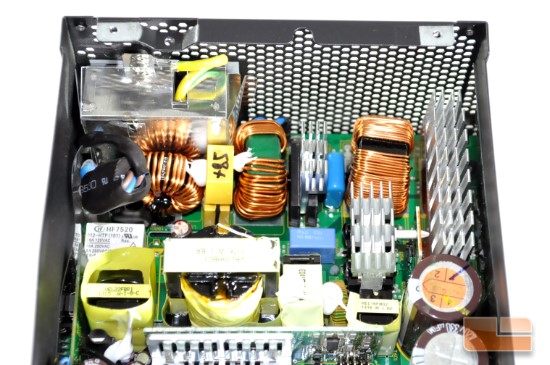 A small PCB, which has been shielded inside a metallic cage in order to minimize EMI interference, is attached on the rear of the AC receptacle and holds part of the filtering stage. In total, XFX installed six Y capacitors, three X capacitors, three chokes and a MOV, forming a very effective transient filter.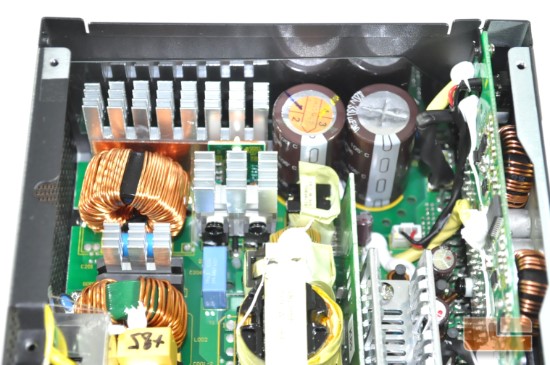 The XFX Pro Series 850W Black Edition is using two parallel bridges to rectify the household AC voltage, which bridges have their own heatsink sandwiched between them. The APFC components consist of two Nippon Chemi-Con 420V/330uF 105°C capacitors, a large filtering coil, two transistors and a diode. The active components of the APFC are attached onto the large heatsink near the edge of the PCB. The smaller heatsink towards the main transformer holds the four inversion transistors which are forming a full bridge topology.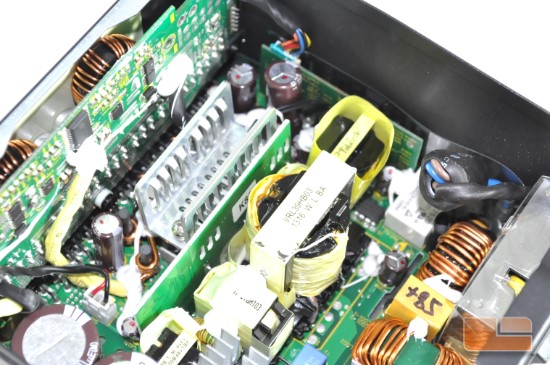 The secondary side of this power supply is very interesting, as it is making use of an advanced LLC rectifier design. The primary components of the rectifier are on the PCB next to the main transformer and the rectification transistors are attached on the U-type heatsink right next to it. The electrolytic capacitors are all provided by Nippon Chemi-Con. There are also many solid-state capacitors onto the vertical PCB for additional filtering, which are all made by Enesol. DC to DC conversion takes place directly onto the vertical PCB which holds the modular cable connectors.