XFX Pro Series 850W Black Edition PSU Review
By
Unboxing the XFX Pro Series 850W Black Edition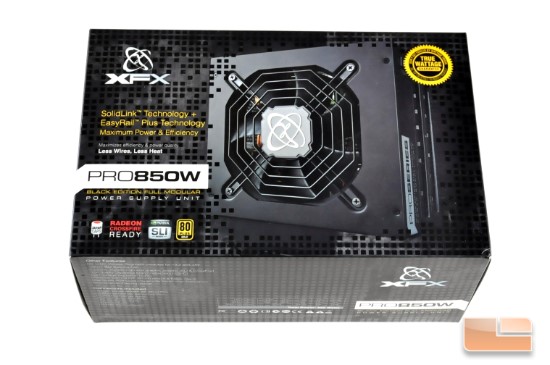 XFX supplies their premium power supply inside a large, strong cardboard box. The artistic theme is very basic, based on a picture of the power supply itself inside an austere geometric abstract design formed by many small cubes.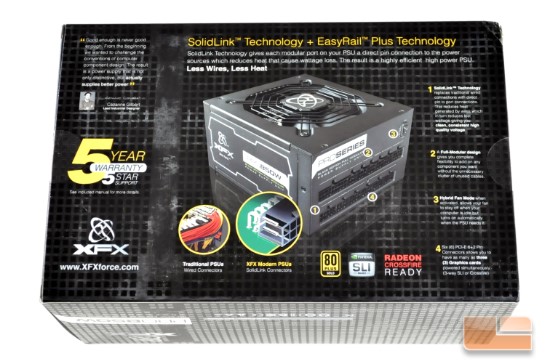 The rear of the box is rather light, especially when compared to the massive marketing hype lists we are used to seeing on most boxes. This time there is only a detailed picture of the power supply itself and a strong focus on its most important features, only in English.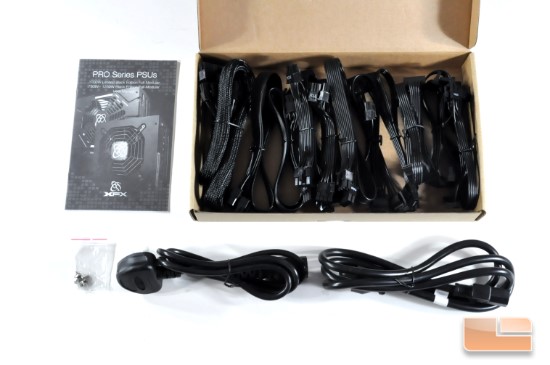 Aside from the typical manual and mounting screws, XFX provides two AC power cables, one for the US and one for the UK markets. We are unsure if that is because we received a sample for testing it on both voltages or if every such power supply comes with two ΑC cables but 99.999% of the users will definitely need only one.
As this is a fully modular power supply, XFX provides the modular cables in a simple, flat cardboard box. All of the wires and connectors are black and all of the cables are flat, ribbon-like, with the exception of the 24-pin ATX cable which is the only one inside a black sleeve.